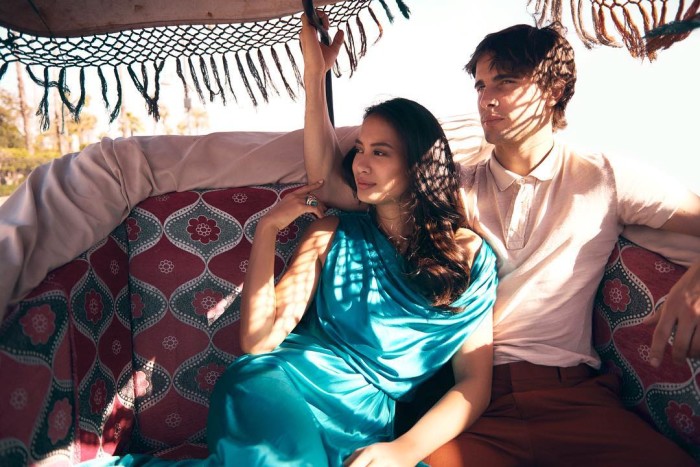 Isabelle Daza is getting married real, real soon and even if we don't know the exact date yet, we can't help but get excited for the bride-to-be—from her aptly called #bellechorette in Bali with gal pals, her wedding preps with Belo (as if she needs to get more gorgeous), and now, even a glimpse of her wedding giveaways.
Belle shared a flat lay shot of what her guests will be receiving when she ties the knot with her beau Adrien Semblat and based on the merch, we tried to figure out what her guests are up against.
The couple prepared hangover kits, the pouches were hand-stitched by her sister Ava Daza and some of her friends helped to paint the red cross. What's inside are two carry-on cocktail kits allowing you to start drinking on the way to the wedding because there will be plane rides involved. Next up is a tin can of headache meds, a bottle of mouthwash, another tin for mints, and a few bottles of Kiehl's skincare products—definitely what you need in your arsenal to recover from a wild night. And lastly, personalized socks from Vamos with Belle and Adrien's face in case you want to cozy up.
One thing is for sure, the guests are up for a destination wedding (we hear it's in Italy) and a long night of partying! We can't wait to see how this will go down, but for now, we have to wait.
Photo courtesy of Isabelle Daza's Instagram account
Follow Preen on Facebook, Instagram, Twitte r, Snapchat, and Viber