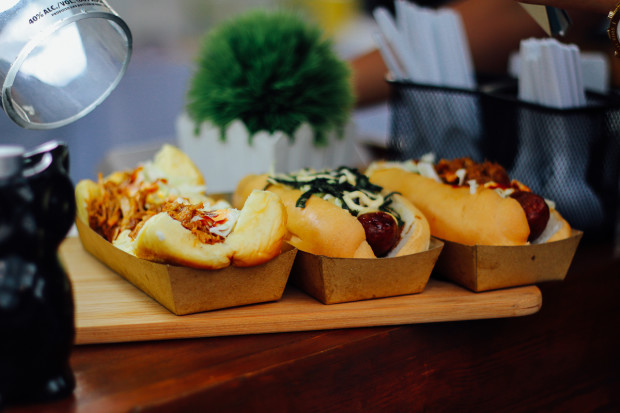 On it's second year, Kulinaria at Portico brought together novelty treats, refreshing drinks, and great people under one roof.
Hosted in one of Alveo Land's premium spots, the place was decked with colorful lights and wooden tables set for that chill afternoon. Drinks from Lemoon's Lemonade, Thirsty Turtle, and cold brew caffeine shakes from Local Edition served as a good starting point for this curated foodie trip. Savory dishes like chili cheese fries from Birdmen, a hot handful of Bigg Rigg's shawarma, gourmet chili dog from Mad Mustard were available for a quick but hearty snack. As the night wore on, plates of Rodrigo's Roast Beef, or a helping of Tatang's Boneless Lechon were being ordered out for groups of friends and families. Those who still had room ended the day on a sweet note as they enjoyed a unique dessert with a serving of Buccino's unorthodox ice cream flavors, or a cleansing helping of fruits with oats from Makai Bowls, or even one of Pouf's colorful cotton candy animals.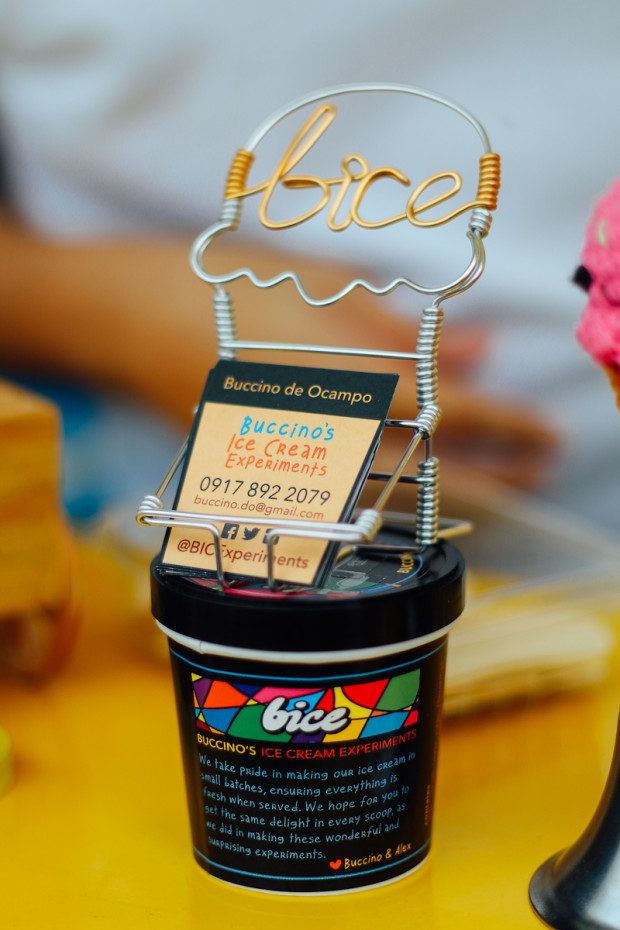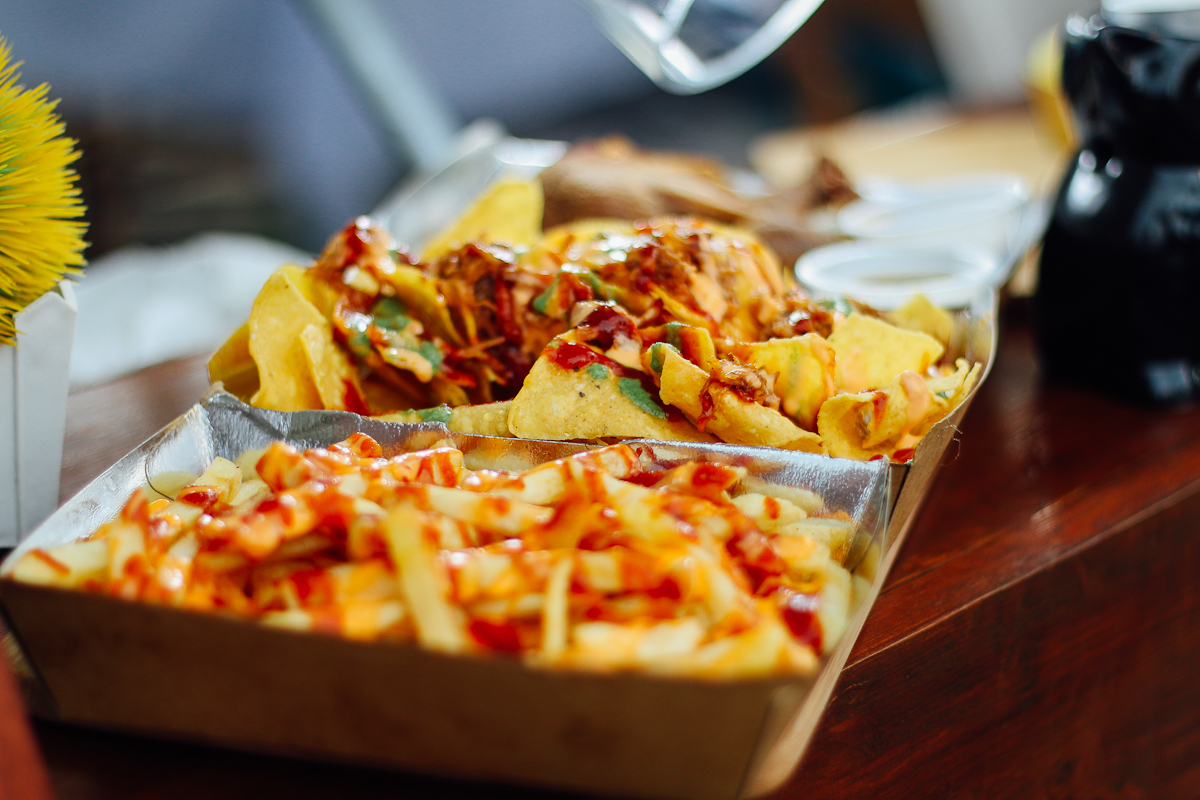 Performers went up on stage to set the mood throughout the day. The tribal jazz band Dayaw got the hungry patrons going to the rhythm of their songs. As the rains pattered down, Ourselves the Elves played their chill jams. The fair came to a close, Paincake Patrol took the stage and played the event off with his ambient electronic beats and synths.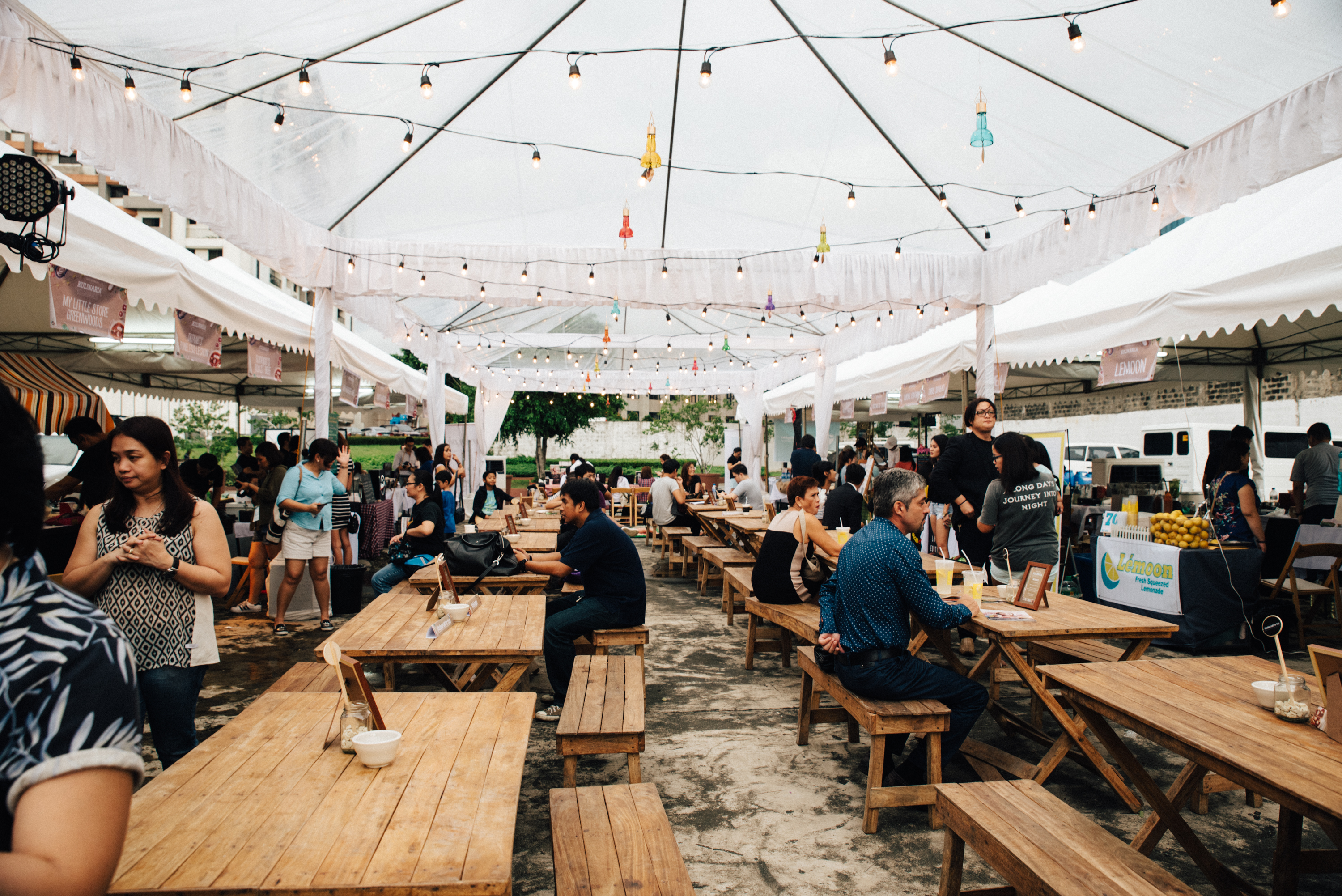 A percentage of the proceeds of the concessionaires were donated to our partner organization Compassion And Responsibility for Animals or CARA Welfare. With a booth in front, CARA's representative rescued dog Queenie welcomed onlookers while snacking on treats of her own. Interested fair-goers were encouraged to help and adopt animals in need and offered brochures promoting the organization's advocacies.
This event was brought to you by Northern Living magazine and Alveo Land with official media partners Inquirer.net, Inquirer Plus, Preen.ph, ClickTheCity, When in Manila, Scout, and Coconuts Manila.
Photos by Grace De Luna and Patrick Segovia 
Follow Preen on Facebook, Instagram, Twitter, Snapchat, and Viber