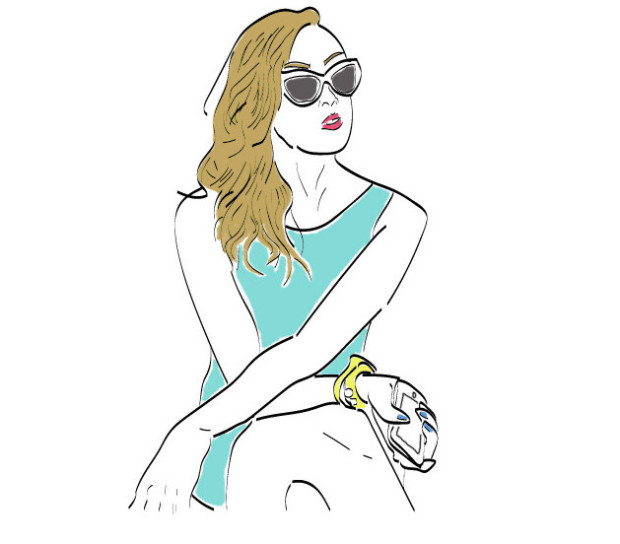 We're aware by now of the existence of so-called "Instagram celebrities" and social media influencers. We see their well-edited photos and curated feeds whenever we scroll, and sometimes we see a few endorsements―all of which are getting likes….well,  like crazy.
And now that we're feeling the heat of New York Fashion Week, (yes, even here in Manila) we're probably going to see photos of these influencers, along with top celebrities, in street style and in-show galleries.
Not that there's anything wrong with being seen at NYFW―you're probably lucky if you even get the chance to watch―wearing your best designer clothes (endorsed or not). But one thing I noticed, also pointed out by the New York Post, is that people would rather pay attention on who's there at NYFW rather than what's on the runway.
To break it down for you, some of the top bloggers and influencers abroad are paid around $5,000 to $20,000 just to mention a certain brand in an Instagram post. And if they're in the same level as the Kardashian-Jenners, they can get at least $100,000 and maybe a free stay at an Airbnb penthouse on the side.
So how does this affect NYFW and other fashion shows in the future? As mentioned, our focus is steered to the most popular selfies and OOTDs. Sure, we're blessed to have social media and online articles to keep us updated on what's happening at fashion shows, especially if you're half a world away. However, we can't deny that some designers and their creations aren't given the recognition they deserve because the top stories are the personalities spotted and what they wore.
Again, nothing wrong with showing up at fashion week and making a buck out of it. But we, as online audiences, have to remember the fact that some, if not most, of these social media celebrities, even legitimate ones, are paid to be there. At the same time, they're getting more attention with the amount of likes they're getting. (No offense.)
Meanwhile, designers are placed at the backseat when they're the ones who make fashion week great. Most designers like Olivier Rousteing these days are already delving into social media so they can extend their reach in this tech-driven world. Take note that if not for their innovation to create new designs, we wouldn't have ideas for our next outfit or new trends to follow. Celebrities and influencers won't even get that additional paycheck. 
So for NYFW, take a moment to check out and appreciate the upcoming designs and the designers behind them. You're still allowed to double tap on these Instagram-famous celebs, don't worry. Just remember that they're not the focus point for the whole week.
Art by Pauline Miculob
Follow Preen on Facebook, Instagram, Twitter, Snapchat, and Viber