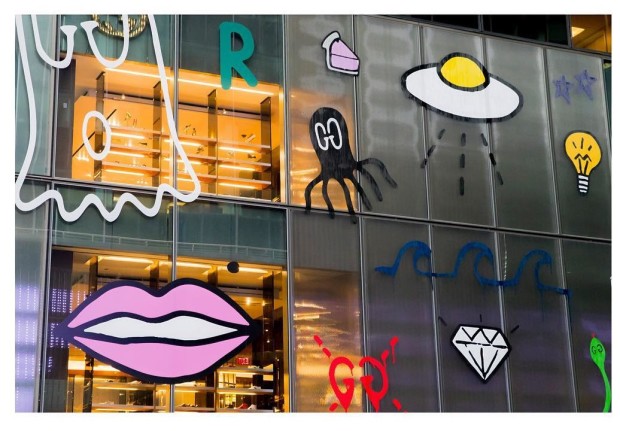 Taking a little break from the clothes as NYFW comes to a close (which only means the start of London Fashion Week), Gucci is stealing the show off the runway with its Fifth Avenue store decked out in graffiti by artist GucciGhost.
Artist Trouble Andrew is the one behind the graffiti designs that have popped up on Gucci goods since fall '15. The word "Real" along with lips and neon-colored lines drip from leather bags to sneakers. It's perhaps one of the most blatant ways creative director Alesandro Michele has revived Gucci into a millennial-centric brand.
The height of the collaboration comes with the transformation of the NYC store's façade. It's decked out in GucciGhost art from top to down.
The result is more clicks and likes, an instant lure for bloggers and tourists. Sure, graffiti isn't new in high fashion and neither is high-production installations. But it's an effective example of how image can turn around a brand into something new and
make your sales boom.