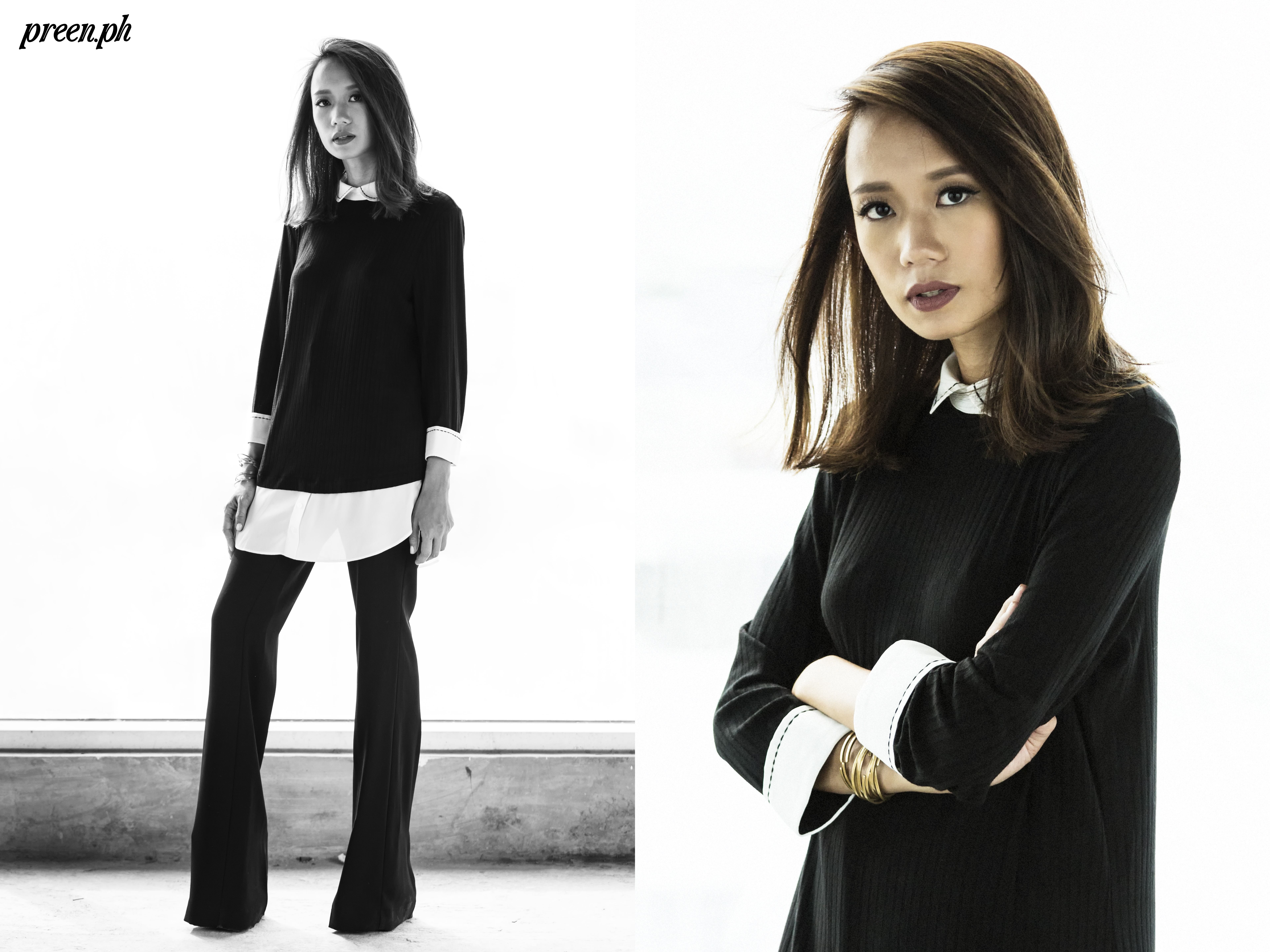 Behind every celebrity #ootd, street style snap, magazine cover, and red carpet fashion nod is a fashion stylist. With the rise of social media stardom and relatability, their role has reached a heightened importance. One unflattering top and it's going to be a news fodder. A celebrity caught in a stylist's prime pick can  start a whole trend.
At the same time, fashion stylists have reached their own celebrity status. Given the different online platforms, stylists are no longer stuck to the BTS and end credits. We have come to recognize their style and taste as an art fueling the photos and videos we see.
I don't know though if Cath Sobrevega, stylist of Qurator Studio thinks about this. She probably doesn't. The pressure can crush you when your choices are seen on the likes of Anne Curtis, Liza Soberano, Jasmine Curtis, and Shaina Magdayao, to name a few found on glossies and on screens, on pages, and on billboards. I ask her what keeps her going through the endless night of tapings, last-minute pullouts, and all the things that make being a stylist not so glamorous a job as we think it is. "It's nice to see [the clients] happy with what you make them wear, you see how much more confident they are. You get immediately validated and you know you've really helped them," she says.
How has styling changed since you first started?
When I first started there were [fewer] high street brands in the country, pulling out was much harder then.
What kind of a person would thrive best as a stylist?
Styling is not for everybody. Aside from having an eye and sense of style, one must have the initiative to always bring something new to the table, someone hardworking and willing to sacrifice so much of their time―special occasions and birthdays included―to do the job.
Who's a designer you'd exchange closets with?
Yves Saint Laurent.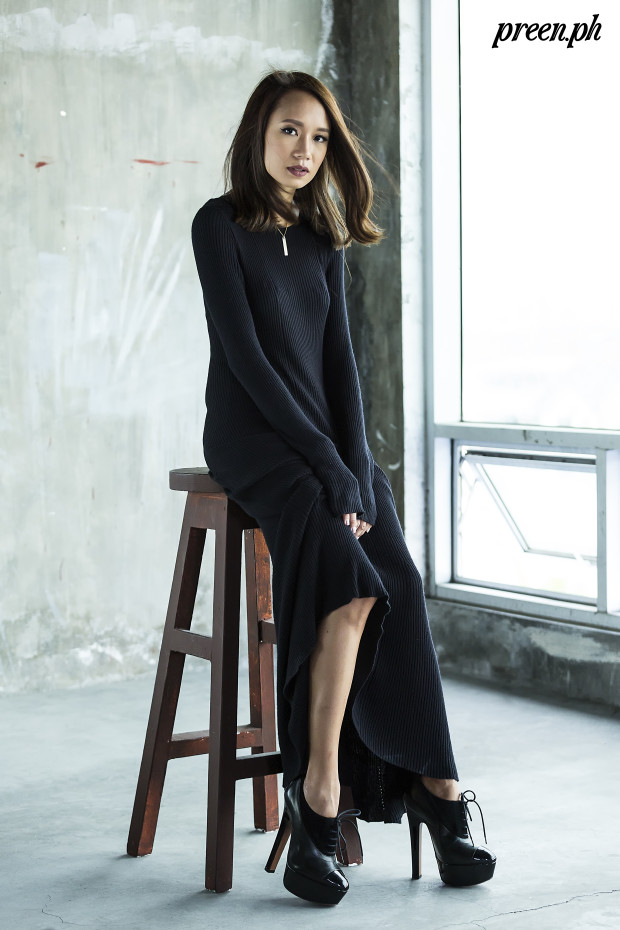 What's a recent magazine cover/fashion editorial you got excited over?
I just did a cover shoot with Lovi Poe last week and I cannot wait for everybody to see it.
What's the best thing about your job?
You get to meet a lot of creative geniuses—from photographers to creative directors, artists, hairstylists, makeup artists, and such.
Birkenstocks or loafers?
Loafers.
Madonna or Lady Gaga?
Madonna.
What did you wear to your job interview?
My first day served as my job interview. I was wearing a tee, shorts, oxfords, and a fedora hat. (Laughs)
What would you tell that girl right now?
I am so proud of you, I'm glad you went to that interview.
Which celebrity client whose personal style you like the best?
I like Denise Laurel's personal style―chic [and] sexy without showing too much.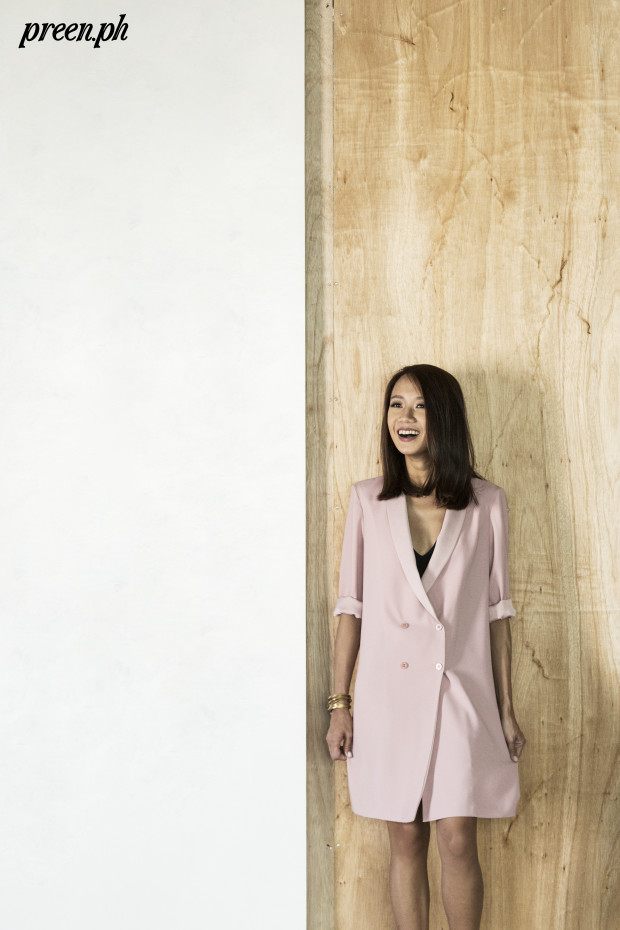 Tell us about the craziest shoots—you've been through—and what you had to do to get the clothes right.
My most memorable shoot was the one with Sarah Jessica Parker. We were assisting Pam Quinones for that shoot and we had to deliver all the clothes presented to her. We had to fly to Hong Kong for 24 hours to get those pieces.
The best thing you learned from your mentor
That God is in the details, having A LOT of options is a must, and that you should always be nice to everyone you meet.
Music video that has the best styling?
How about Taylor Swift's "Blank Space" and her 20 outfit changes?
One thing people should throw out from their closet
Plaid shirts!
What items you've always kept in your closet?
My denim button down and denim jacket.
What's one question you could ask your favorite fashion influencers?
I would ask the Olsen twins, "Let's go to Maldives for a week?"
Photos by RG Medestomas
Makeup by Rochelle Lacuna for MAC Cosmetics
Hair by Sherwin Mora for Bench FIX Salon
Follow Preen on Facebook, Instagram, Twitter, Snapchat, and Viber