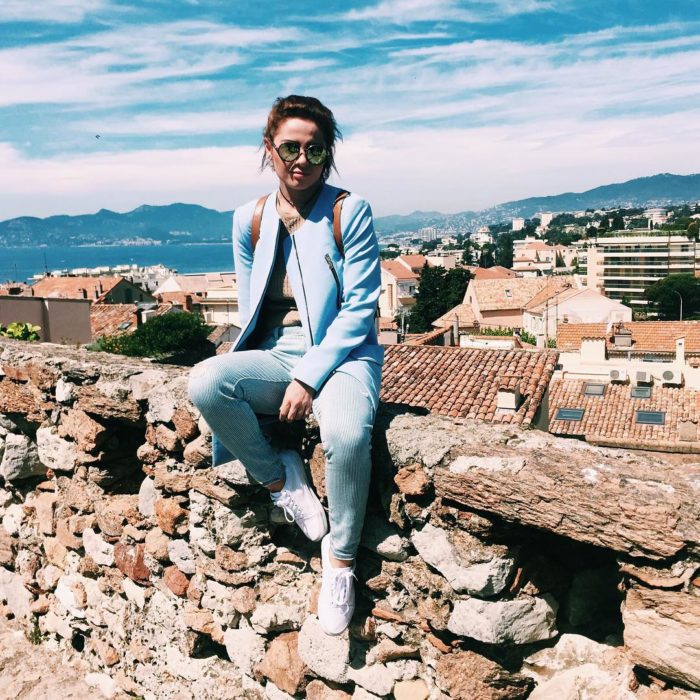 All hell broke loose when Max Eigenmann shared that Jake Ejercito is the biological father of Andi Eigenamann's daughter.
It took us a while to digest and we're guessing Andi is too—at least for the fact that a private part of her life got exposed, yet again. But even after all the craziness, Andi still attended an event held in TriNoma over the weekend and the press was eager to get her statement on the matter. But Andi left as soon as the event program ended, leaving the press with nothing but the fact that she dodged them.
But now we're thinking that it's okay for Andi to have left right after. It's okay for her to not talk right now because we need to give her time to deal with this in private until she is ready to talk—to give her side of the story or to apologize to Albie Casiño (the alleged father of the baby), or both. Just think about it this way: She is protecting Ellie in all of this.
So yeah, we may have a lot of questions about what went down in the early stages of her pregnancy when all the blame was on Albie, why they just found out now, or even what her plans are in the future. But our questions will have to wait.
As of writing, Jake Ejercito has not released his statement as well.
[
Bandera
]
Photo courtesy of Andi Eigenmann's Instagram account
Follow Preen on Facebook, Instagram, Twitter, Snapchat, and Viber