Yesterday marks the first day of Manila Fashion Festival and it is also the first time Preen peeked through their backstage activities and quite honestly, I don't know why we didn't do this sooner. I, personally, have been backstage to other shows before so I kind of expected a few of the things that will happen, but when you and your team get hurled in the middle of the chaos you kind of end up not knowing what happens next.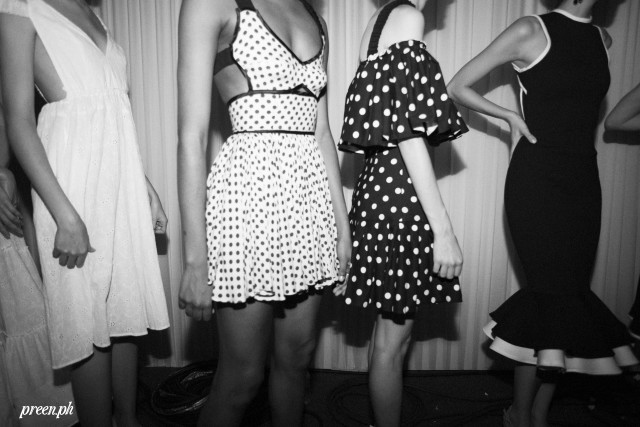 The makeup set-up of MAC Cosmetics in the function room was pretty organized―models poured in and out as they run from rehearsals to makeup to the actual dressing up. But nobody seems to break a sweat, not the models and certainly not the hair and makeup artists.
In the middle of the chaos, we spot Lauren Reid whom we recently met at a shoot. And she was just sitting there in the middle of the "Models, faster!" callout having her hair tousled and curled. We take her photo for our Instagram story (if you didn't see it, shame on you. Follow us now!) as she glammed up for her first walk with retail brand Folded & Hung.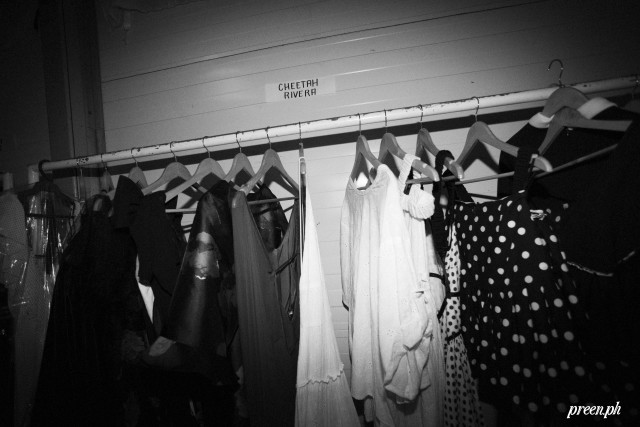 Next stop was the tents where the models and designers like Bea Samson, Cheetah Rivera, Jaz Cerezo, Sari Lazaro, Anthony Ramirez, and Arlene Sipat-Sutton prepare for the walk―this is where we spend majority (if not all) of our time. Crammed, but super high-energy. There were two areas were we can shuttle to and fro, towards the end we settled on just hanging out right behind the stage where the final touches were bound to happen anyway.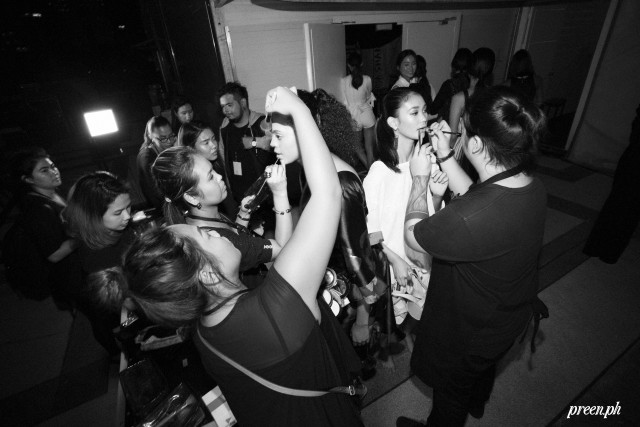 Right smack in the middle of those two holding areas is a guerrilla-style makeup station where models can quickly have their looks changed when they need to walk for a different designer. "Far from glamorous," says one makeup artist, but hey, it gets the job done—not to mention the models look so darn great.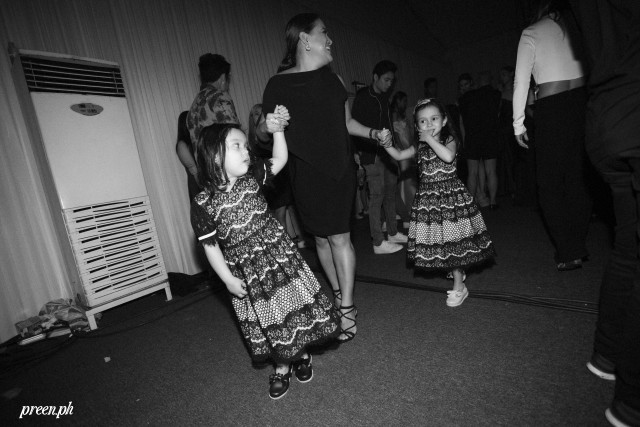 Right after the models took their turn to walk and as the designers take their bow, you can sense the collective feeling of accomplishment. One day down, three more to go.
Our words may not be enough, so just scroll through the slideshow above and get a taste of how it takes literally one whole village to pull off a fashion show. 
We'll keep you posted on the following days, don't worry.
Photos by RG Medestomas
Follow Preen on Facebook, Instagram, Twitter, Snapchat, and Viber