As much as I enjoy going to fashion festival and delivering the news to you from the front row and the backstage, it can get tiring and a little frustrating. (I swear I am not complaining, boss.) This year's Manila Fashion Festival is a five-day (the fifth actually happens next week) affair that consists of early call times and late-night drives home. This is especially true for the models.
For them, the cliché of how the life a model isn't really as glamorous as it looks is a daily reality. "In between the waiting, and the rehearsals, the fittings, and the makeup, we sleep," says Cai Raymundo. As a part-time independent model, she tells me of how models sleep anywhere. "It's a good thing the floors here are carpeted, it [makes for a] better napping place. Models will take naps anywhere they can, we're not divas."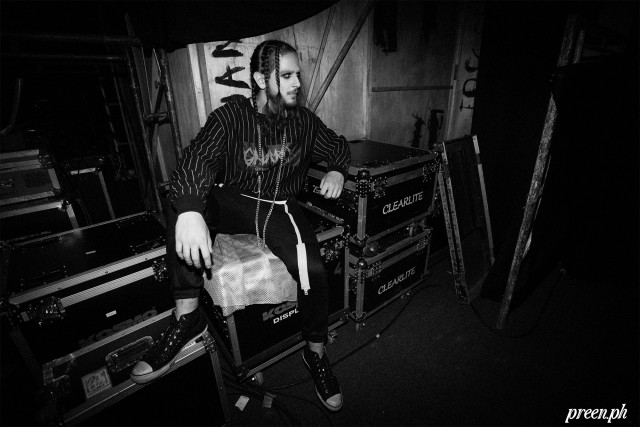 It's also an exercise in patience to be a model. As I shuffled between the makeup room and the backstage area, I could see them sitting or lying down with their phones in tow, if not a book, or perhaps chatting with their other model friends. You see, they can't exactly leave whenever they please or even leave the vicinity of the show area immediately. Models never know when a designer needs them or an organizer will call out another rehearsal. Hence, they also have to be ready with the essentials. "We bring water, snacks, phone, power bank, and a book," says freelance model Wanda Chen as she was getting her hair braided for Renan Pacson's show. "We also eat a heavy breakfast, protein-heavy for energy. We also eat a lot during these days." Coffee also plays a very crucial role. Most of the models sleep past 12 and have to get up in time to make it at 8 a.m. to the venue the next day. So that venti Starbucks they have in their hands isn't a poser's move. It's a lifeline.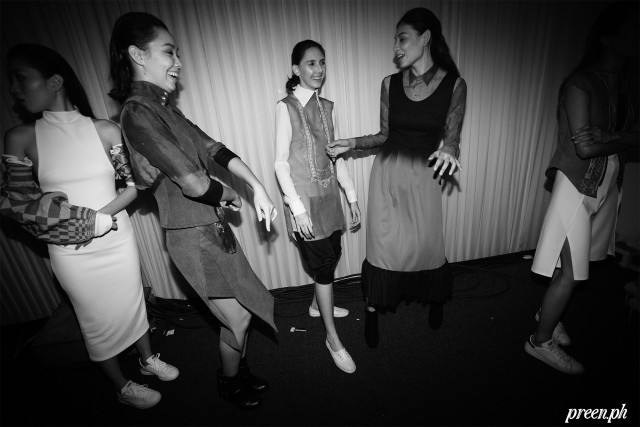 "That's one thing I admire about them as a designer, their patience to do it all," says Banggo Niu. The designer previously tried out working the runway himself for other designers and this season opened the show for Brit Tripudio. I caught him on the makeup chair, telling me of the long day he had first with client work. "Usually, [I have a few drinks] before I walk because I get so nervous. Now, I am just so tired and I'm just doing it because Brit is my friend. Otherwise, I would be resting. I even had to cancel a few meetings for this," he shares.
Nerves are another part of the whole ordeal, on top of not being able to sleep. "When my heels are high and my dress is long, I really have this thought in my head, 'Don't trip,'" shares Hye Won Jang of PMAP. "Otherwise, I jut try to remember the routine because some shows have a certain instruction of how you should walk or pose." It must be a mind game for Hye and the other models as the variation in clothes can range from casual pieces by Dress Coke collection to the experimental Filipino collection of the NCCA.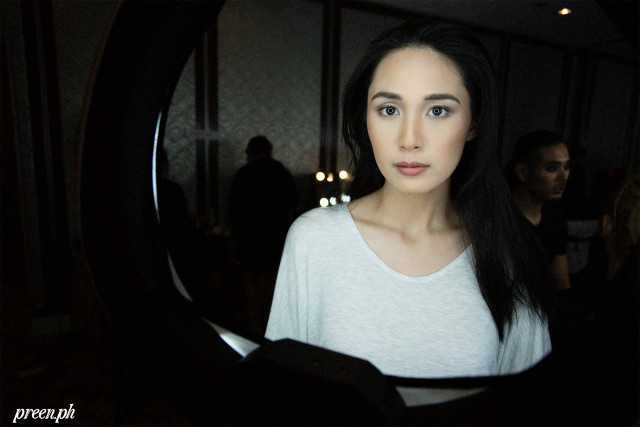 Does the quick changes make you panic? A model may seem so calm and collected on the runway but as soon as she rejoins the backstage, she has to quickly get out of her current outfit, change into the next one, and even get her hair and makeup retouched, if not completely redone."It's lucky now that this year, [they paced it] so it doesn't happen very fast," says Tola Orendain. "Still, it's tiring and you don't get to really think. You just do."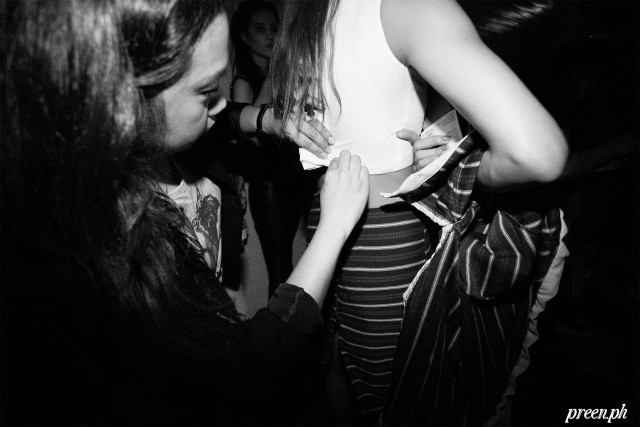 I then ask her if she gets to appreciate what she's doing or to be able to see the clothes for the well-thought creations that they are. "I do. When it's all done and you get to see it or you encounter a photo or video of it later, I still can't believe that it happened and I was part of it."
Photos by RG Medestomas 
Follow Preen on Facebook, Instagram, Twitter, Snapchat, and Viber