Real talk: I went to Manila Fashion Festival not just for the clothes but also for the makeup. This season, the official makeup partner MAC Cosmetics was kind enough to let us go about the makeup room while models were getting prepped for the runway.
In the four days of shows, flawless and dewy skin reigned supreme from Esme Palaganas' blushed look to the full-beat glam for Randy Ortiz. I learned that the MAC Studio Waterweight Foundation was a key for the base. It surprised me because this formulation is a water-like formula, as the name suggests, and thus would make you think that it only gives off a sheer coverage. Makeup artist Bea Colet, who worked on all four days of MFF, tells us that it gives a medium to full coverage. "It also reflects well under all the lights as it gives a dewy and hydrated look," she says.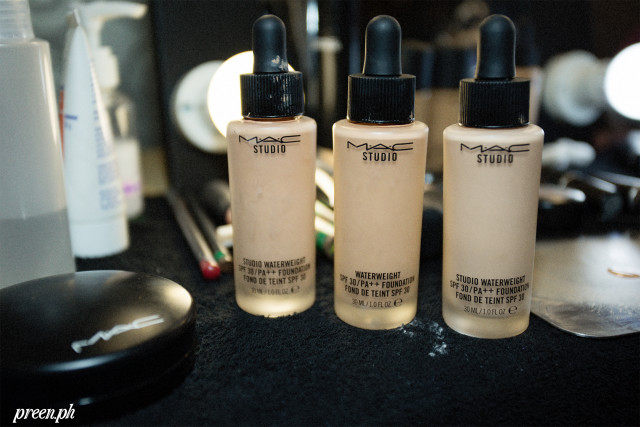 The color range can't disappoint either as it can go from very fair to very dark, so it can work with two to three colors to get you right highlight and contour shade for that seamless finish.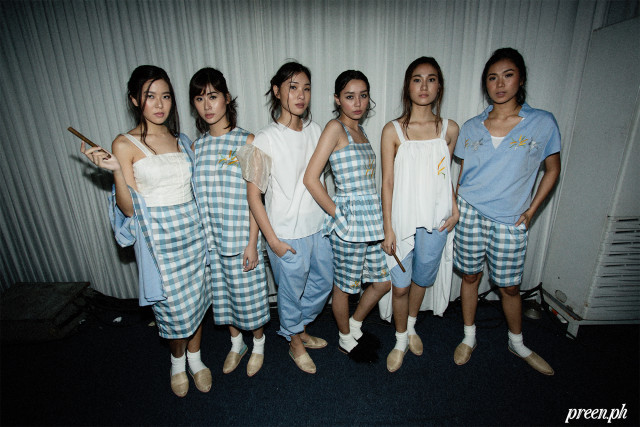 For a just pinched look which I saw on the shows of Esme Palaganas, Gabbie Sarenas, and Joey Samson, a good blush helps. The shocking color of MAC's Powder Blush in Devil might come off as too bright in the pan but is actually a sheer finish. It's great for photographs as it gives off a fine shimmery glow and when blended correctly, will look natural. I noticed that its peach-coral undertone also makes it look good on all skintones.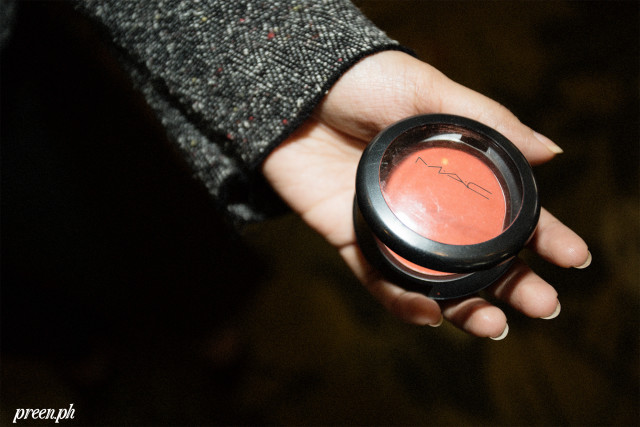 Now, for those who are a little more adventurous, you can opt for dark eyeliner. You can pull off the graphic eyeliner look from the show of Anthony Ramirez with a gel eyeliner and some scotch tape. Pair it with any color of lipstick you want and you're ready to go. I'm inserting a photo here for your reference.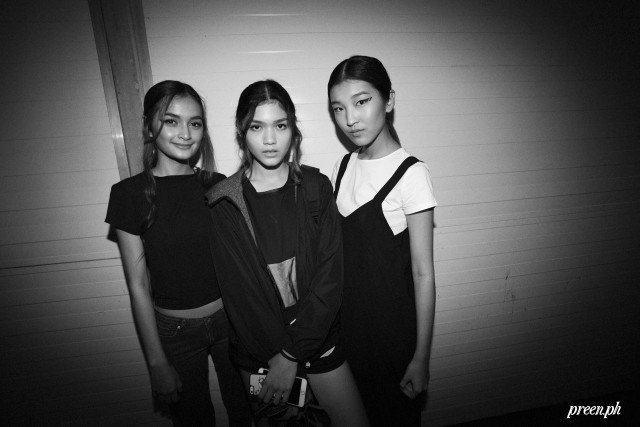 If you want to go a little more extreme, you can opt for the grungy, underground feel of the makeup from Renan Pacson. The entire look was created with two eye pencils in red and black can be smudged into your vampy look or on their own if you don't care for blending out a trillion eyeshadows. I think this would be good for an upcoming costume party!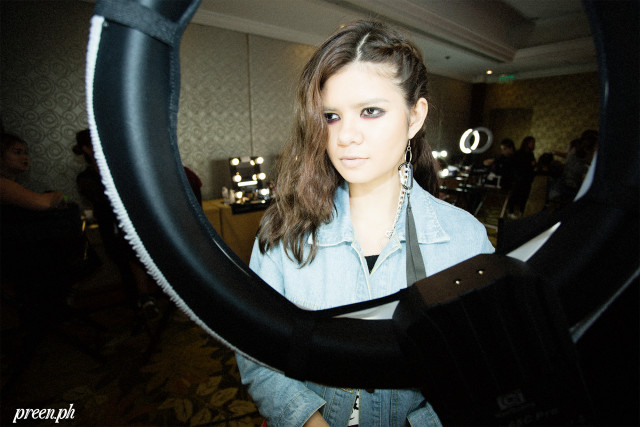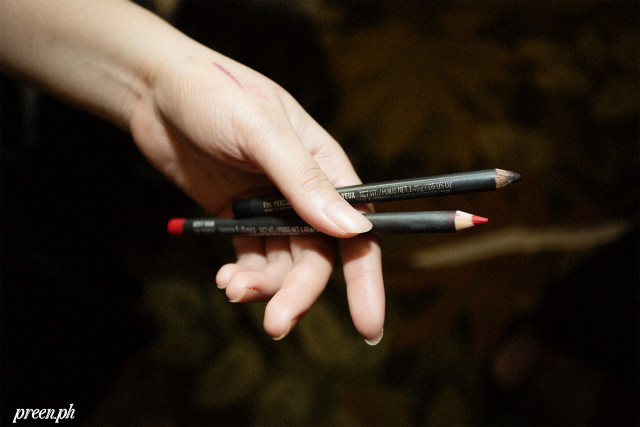 On the fourth night of the festival, the purple-smoky eye seen on Avel Bacudio was perfect for a dressy night out. Without any primer, you can build up a dramatic look easily with the Purple Times Nine palette which has a mix of matte, satin, and shimmery shades. You can cop the look exactly off the runway or have your own custom creation.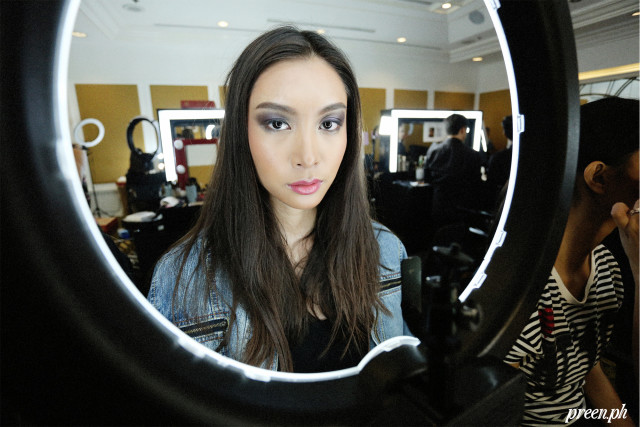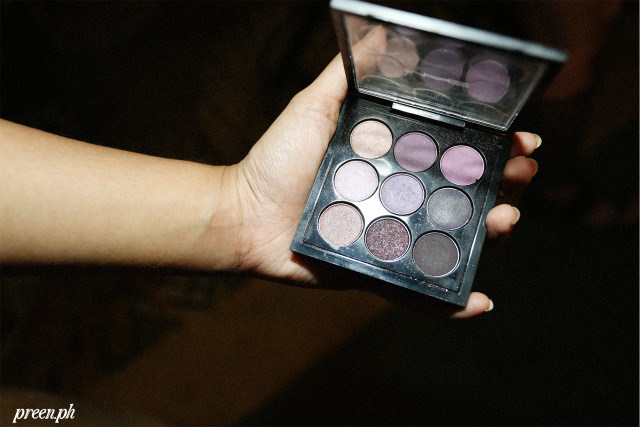 Lastly, I couldn't help but notice the chic look over at Rhett Eala. I caught Maxine Medina, a long-time muse of Rhett, and found that the nude-pink lipstick shade she wore was called Brave. With a satin finish, it gives gives you a pouty look and won't register as white on your lips even with the flash of a camera light. Looks like I've got a new favorite nude shade!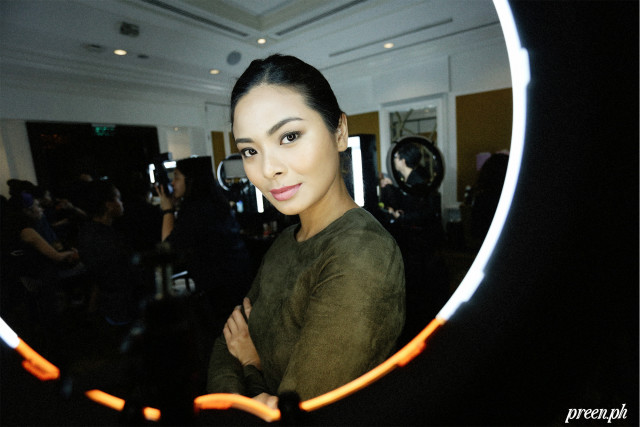 Photos by RG Medestomas
Follow Preen on Facebook, Instagram, Twitter, Snapchat, and Viber