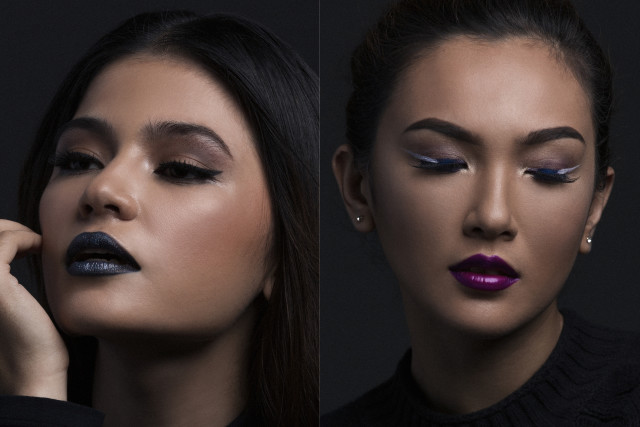 Every beauty girl knows this problem: having that one (or two) unusual makeup items and just not knowing where or how to use it. My own stash consists of metallic silver pigment, green mascara, and blue lipstick.
The easy answer is to use them for a costume party. You can always pull off an "ex-wife" look like Cady Heron in Mean Girls or dress up like Harley Quinn. Still, it sometimes just doesn't feel right since there are so many other themed parties that allow for a bit of experimentation. So we here at Preen with MAC Cosmetics thought up of some ways to pull off some glamorous and wearable looks using the makeup products you've designated to the "I will find a way to use this" pile.
Black lipstick
Not only reserved for a goth or for the rebel teen vibe, black lipstick can be a go-to for your next mysteriously sexy look. Balance the focus on your lips with a very light dusting of powder (you don't want to look like the undead, remember) and a sharp cat's eye. For an ombre effect, you can press on some blue eyeshadow in the middle of your pout. Don't forget to prep with a lip scrub and lip balm.
White Eyeliner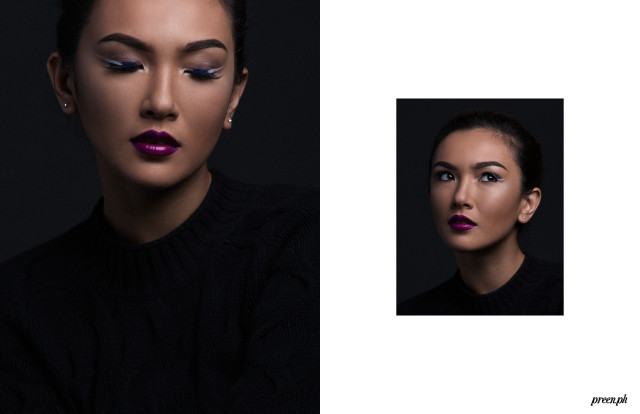 Black or brown eyeliner is what you reach for when going to the office. For a party, flick your wing with a colored one. It can be stark white as shown above or any color you're working with. The trick is to create a dark inner corner to emphasize the flick with your colored liner. You can either contrast or complement the eyeliner with your chosen lipstick.
Blue Mascara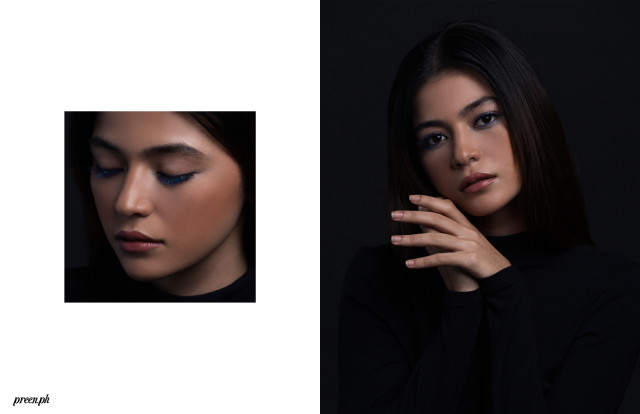 This look is pretty easy to pull off. Keep everything else on your face nude/neutral to make the mascara pop. Coating your false lashes with the colored mascara and complementing the shade with a similar colored eyeliner is  a really cool statement. No eyeshadow necessary!
Green Brows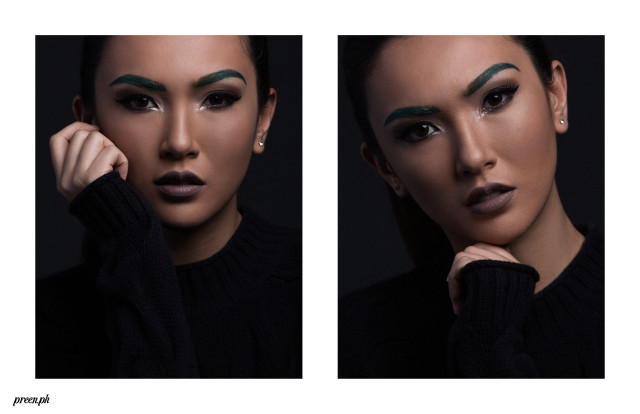 When stuck with a nude lipstick, black eyeliner and colored brow powder, you'll be surprised what you can pull off. The inner corner highlight on this look makes sure that your fleeky brows don't take away all the attention.
Glitter eyeshadow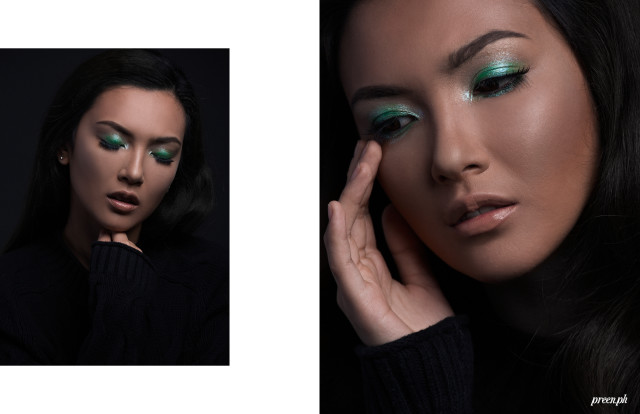 Highly-pigmented, metallic eyeshadow never fails to baffle even the biggest beauty junkie. For this one, make sure you use a lot of primer where the glitter can stick to. Work with two to three colors in the same palette to create cohesive look. You may opt to just line your eyes with a liner of the same color as your eyeshadow to tame down the look.
Bright Highlight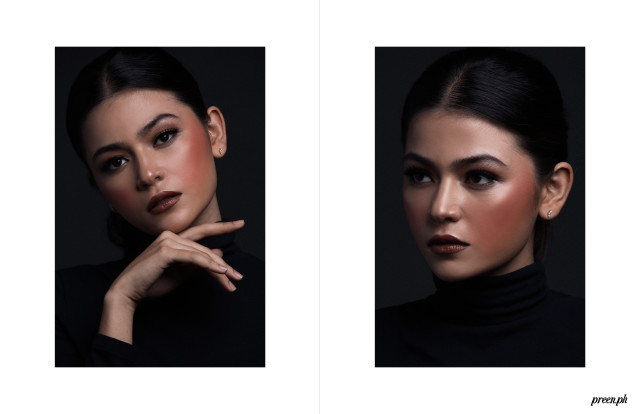 The usual highlight colors play within pink, gold, and white gold. But what happens when it looks more like a blush color? Just go with it! Match the highlight color with the blush you need and blend it out. Your cheekbones never looked higher.
Photos by RG Medestomas
Produced by Olivia Estrada
Makeup by Johnson Estrella and Angel Manhilot for MAC Cosmetics
Models Melanie Angeles and Bianca Guidotti
Styling Jacque De Borja
Hairstyling Marlon Joplo for BENCH Fix Salon
All earrings from Sfera
Follow Preen on Facebook, Instagram, Twitter, Snapchat, and Viber