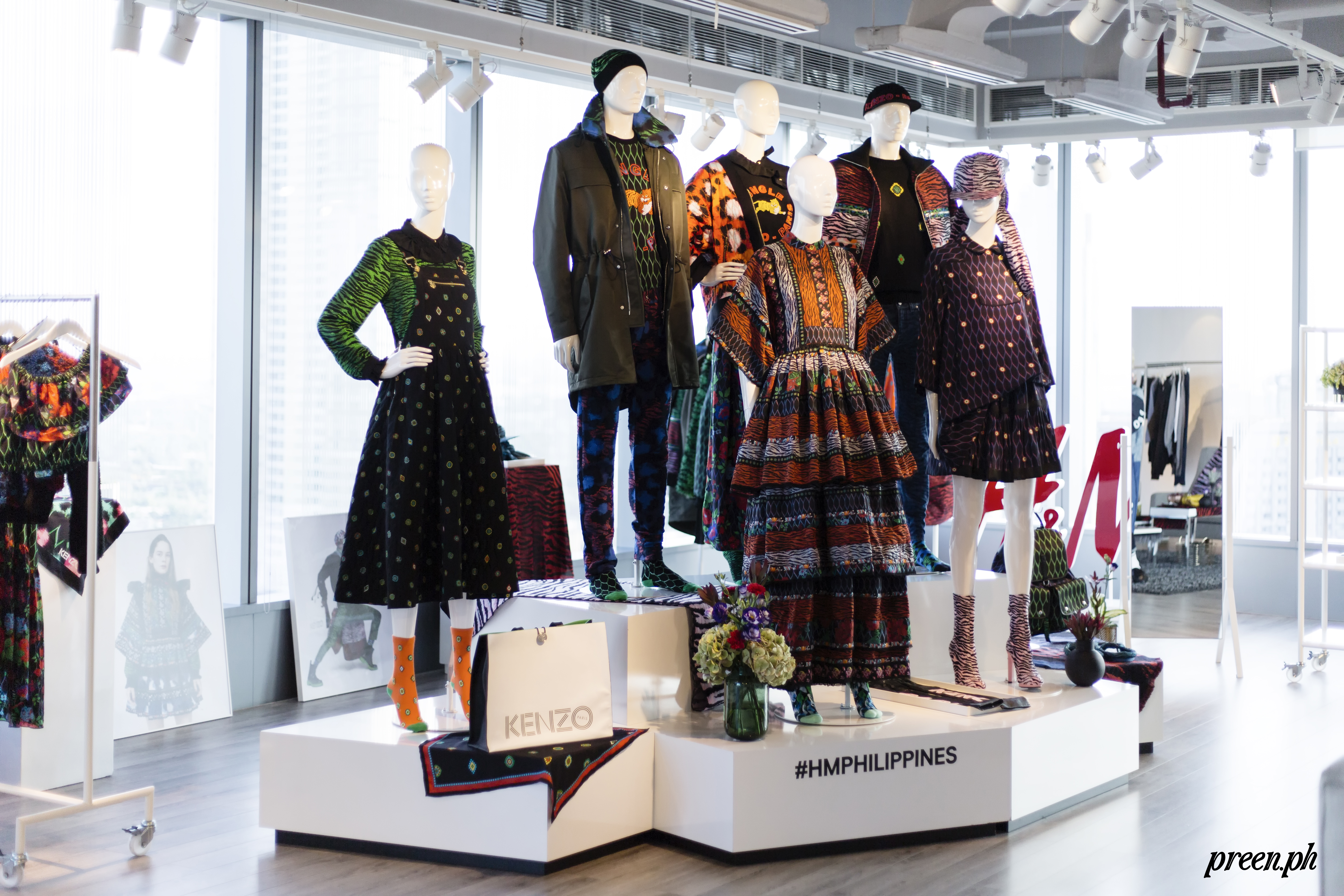 It's been three months since H&M started teasing us with their most recent collaboration with Kenzo—from the official announcement, the first three looks, the complete look book, the prices, and finally the launch via a crazy high-energy fashion show in New York. And even if the pieces are not yet ready for public consumption, the full collection already landed in Manila.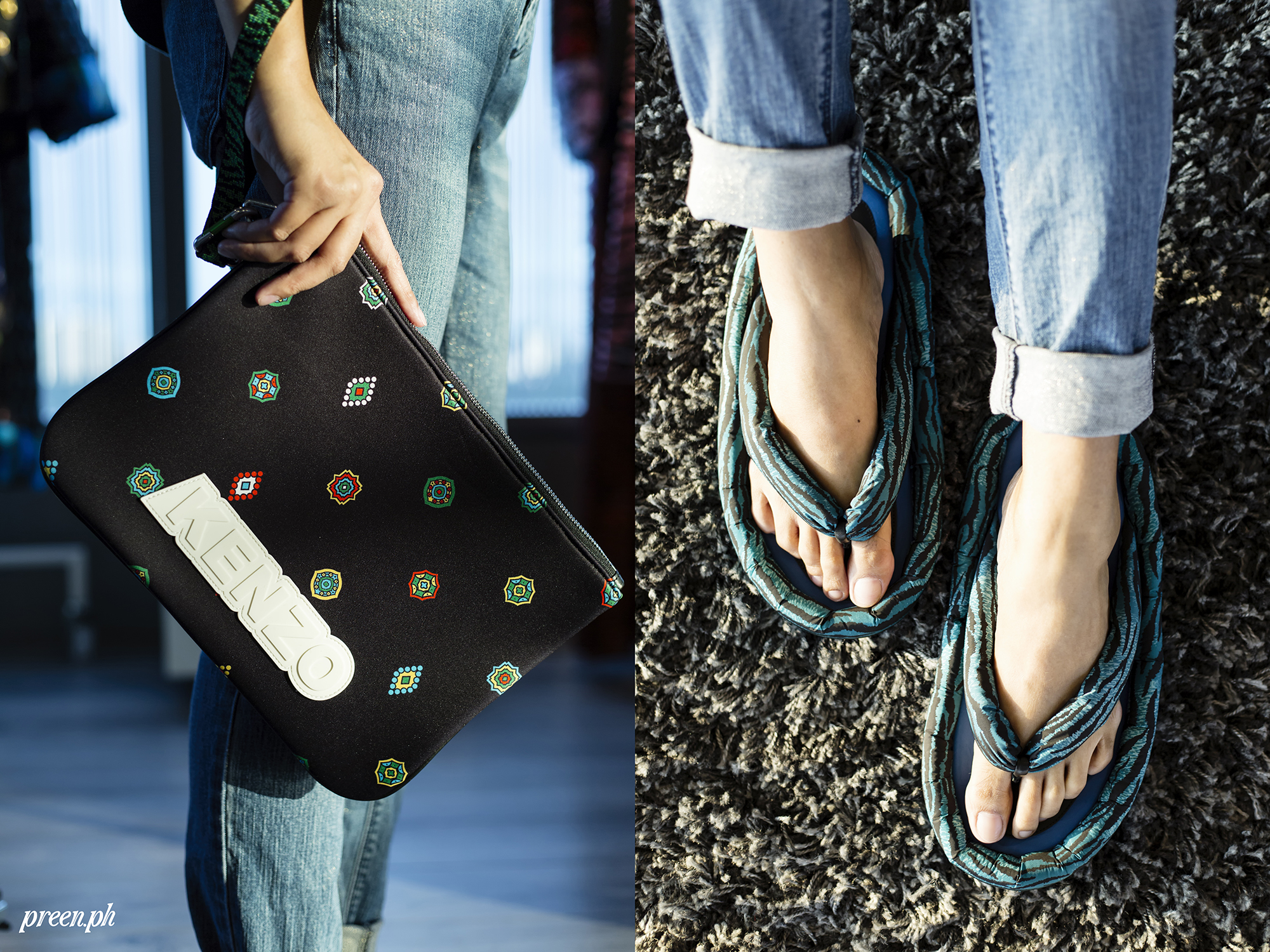 We visited the H&M showroom where the collaboration pieces were safely tucked away and quite frankly, I couldn't resist trying it out and playing dress up. I rarely get excited for prints and bright colors, ask anyone who sees me on a regular basis because I'm almost always dressed in black. But I guess there's something about the energy and the ridiculousness of the pieces that can't be left unnoticed.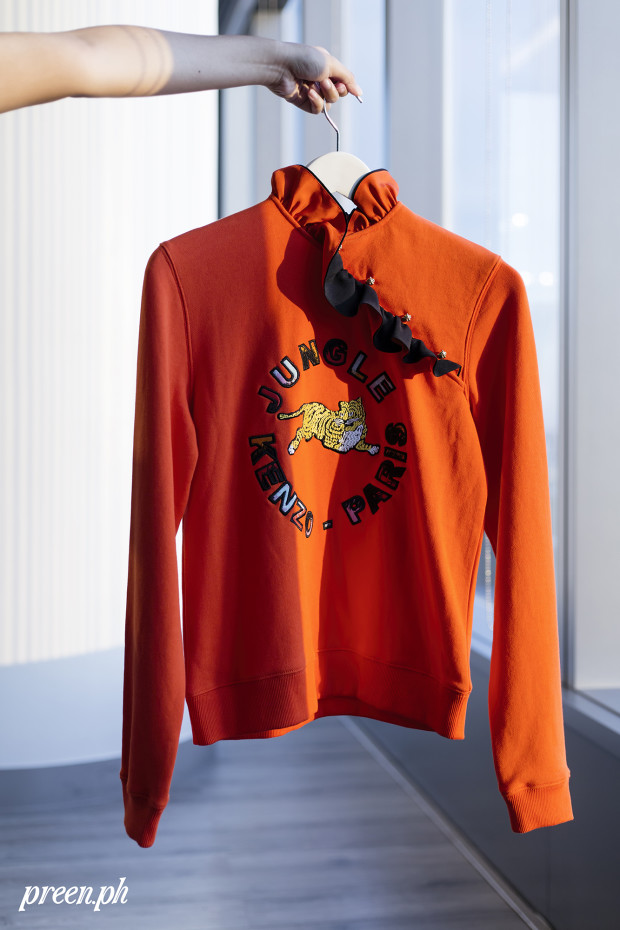 The Kenzo x H&M line features designs that can roughly be divided into three—the '80s kind of Kenzo that reflects their sporty and animalistic side, the feminine version of Kenzo featuring wild florals, and finally the most recent designs by the current creative directors Humberto Leon and Carol Lim featuring medallions. I made sure to try at least one look each and even dipped my hands into menswear―just because it's fun that way.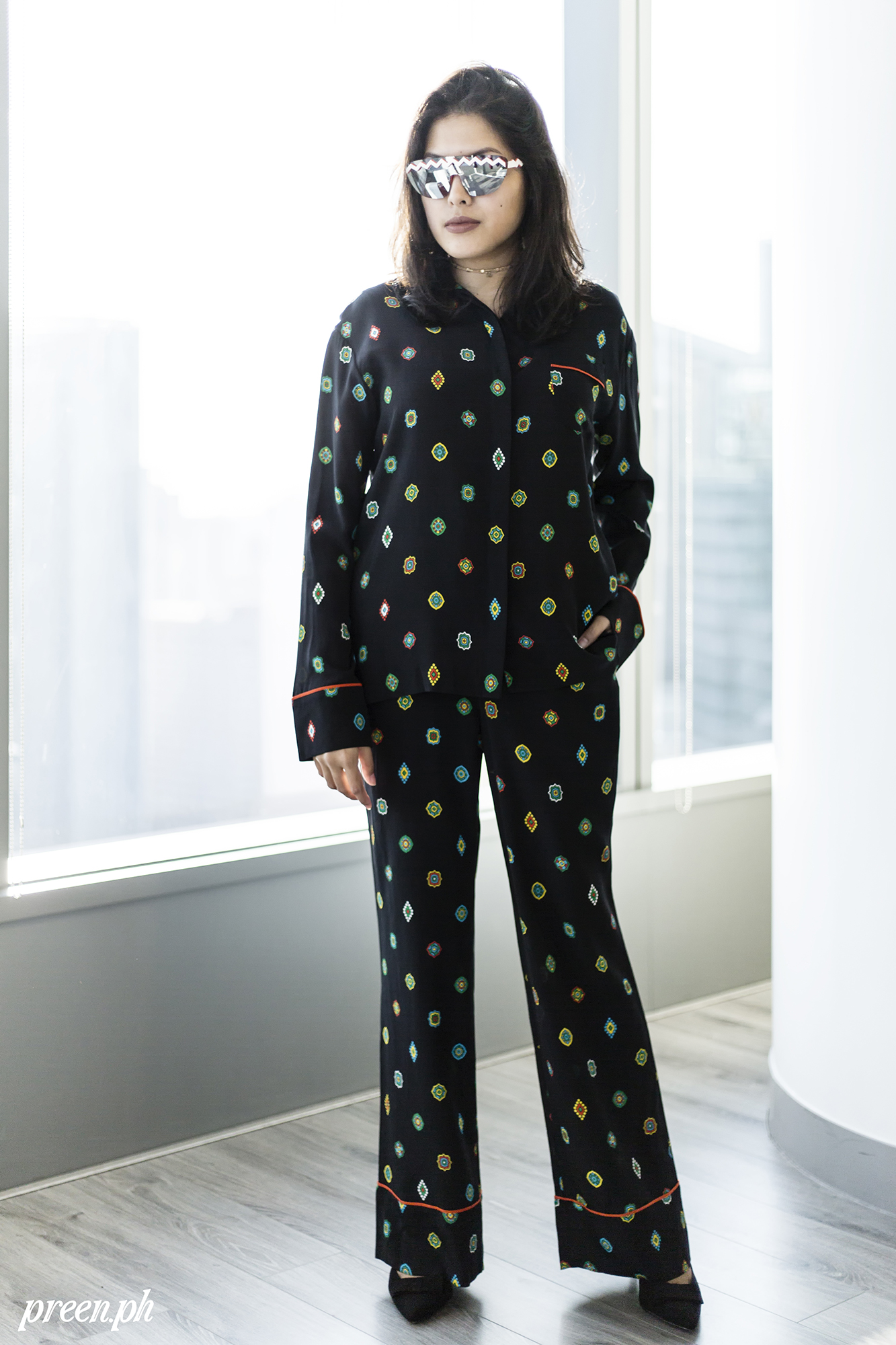 The simplest and easiest to pull off was the pajama co-ords. And quite honestly, it was the first look I gravitated to when I browsed the collection. It was super laid-back and it came mostly in black.
The second one was totally out of my comfort zone—a brightly colored knit dress and top that I had to layer (I ditched the pants because I feel like it'll drown me) paired with a cap and printed socks. This outfit was the one I felt most fun in.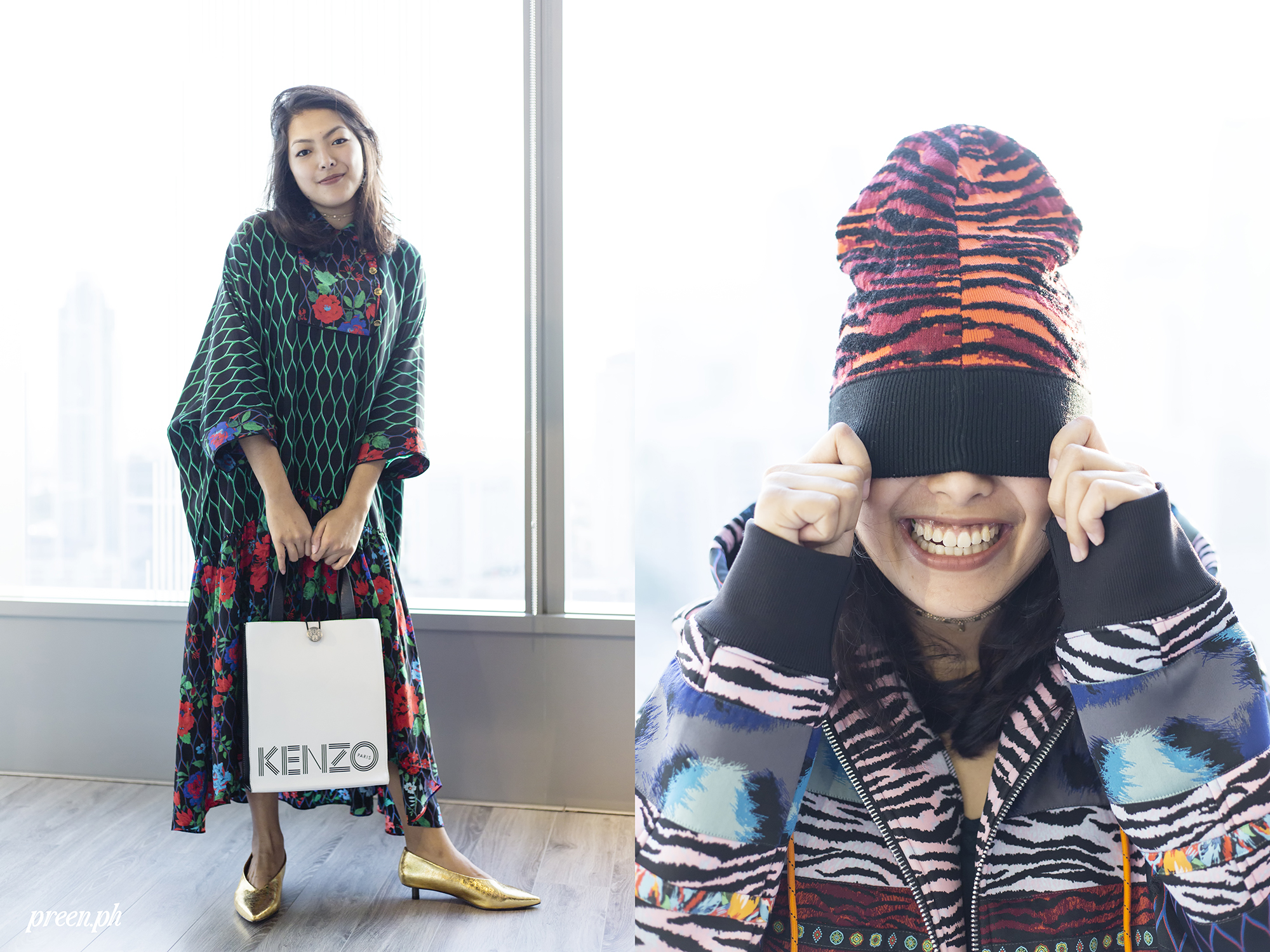 The third was a floral dress paired with their leather Kenzo tote—I wanted to imbibe the carefree tita (no offense at all, I take pride) vibe which I feel was so me. In the end, I wanted to take the dress home.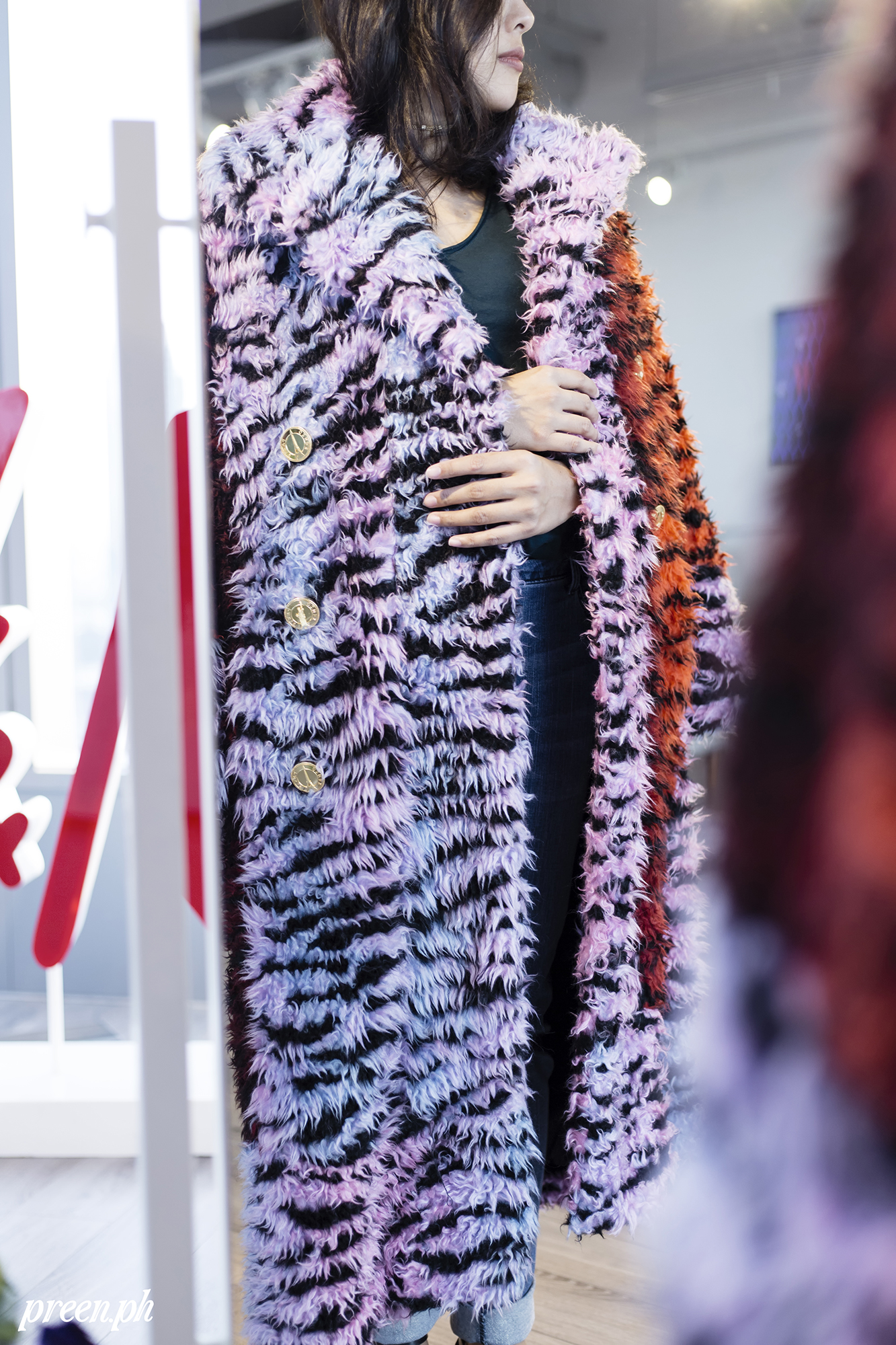 I also tried the furry multi-colored coat which made me feel like a toasty marshmallow—incredibly comfortable most especially if it's cold, I can already imagine. I also couldn't help but try on the tons of accessories available—from the knitted beanies, the embroidered caps, to even the Kenzo Paris gloves.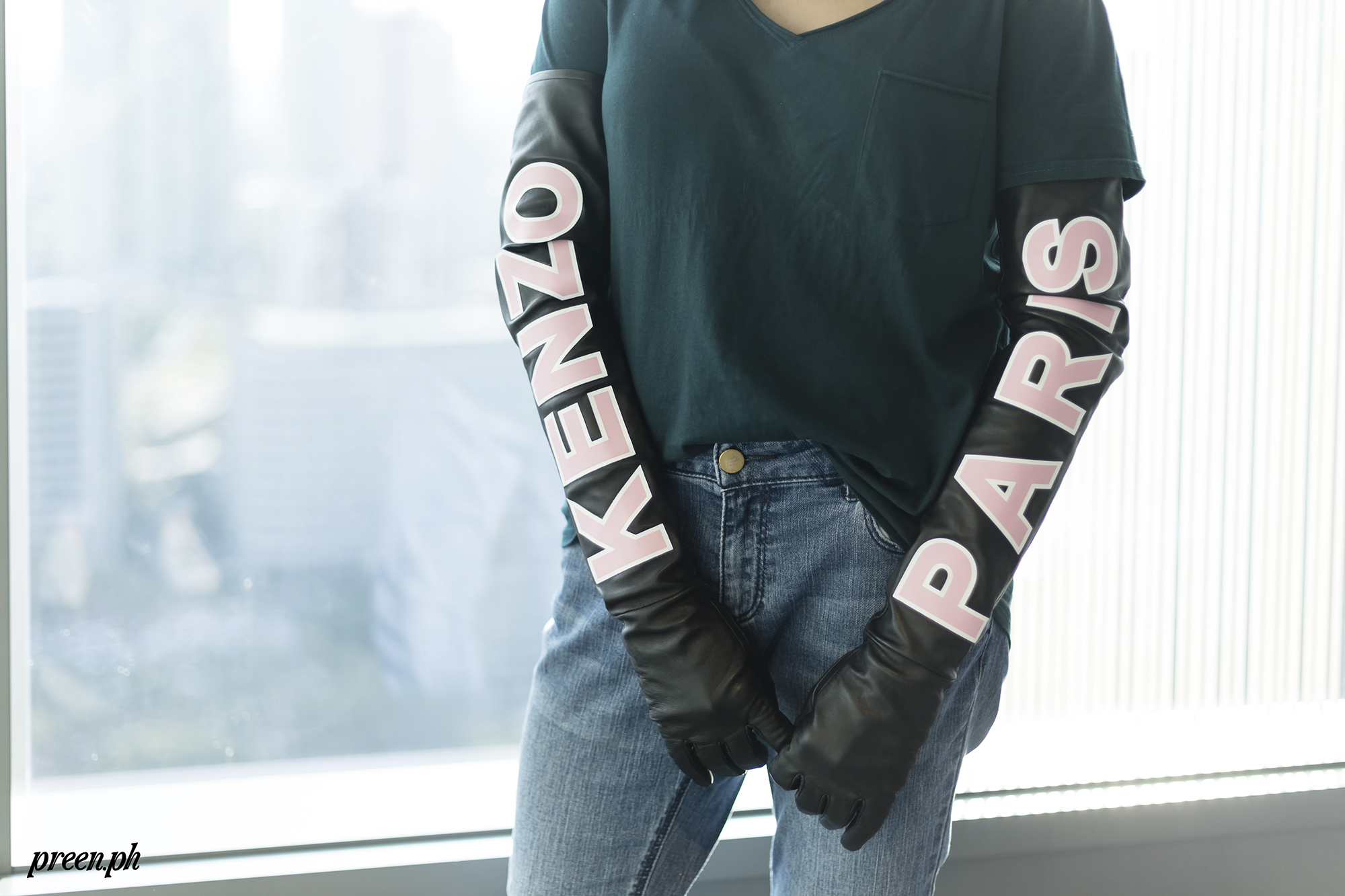 It was a blast spending my afternoon trying on the clothes that will be readily available on Nov. 3. But really, my take-home was that H&M x Kenzo pieces were not as intimidating as I expected. It's actually pretty easy to incorporate in my wardrobe. And that I'll probably nab a dress or two.
Photos by RG Medestomas
Follow Preen on Facebook, Instagram, Twitter, Snapchat, and Viber