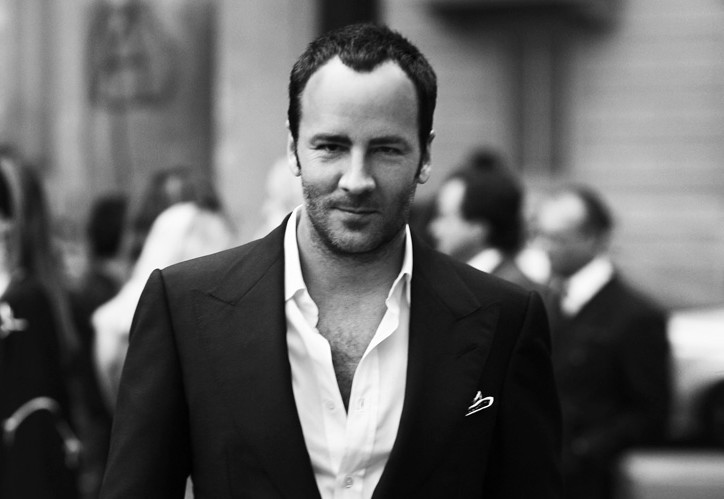 Tom Ford has been busy working on his new film Nocturnal Animals, managing his fashion line, and at the same time raising his four-year-old son with husband Richard Buckley.
Out Magazine recently caught up with Tom for their Artist of the Year interview—the conversation topics varied from politics to the lack of education in their country. It even went down to some grammar lessons about his four-year-old son Jack.
Apparently, there are words banned and never to be used in the Ford-Buckley home and one of them is "awesome." "He hasn't started saying 'awesome' yet, which he absolutely cannot say." Ford shakes his head in dismay and reiterates: "He cannot start saying 'awesome.'" But that's not the worst word you can ever utter, for Tom the one that tops the list of things not to say would have to be "My bad." And I agree with him completely. "The worst for me is 'my bad,'" he said during his interview. "It's like a country of infants! You hear adults saying things like that—I'm shocked."
Eventually, Tom admits to being old-fashion. Hah! "I sound like an old man a lot of times because I am old-fashioned and formal in many ways." And it rubs off on his son, who knows how to introduce himself properly at a young age—complete with handshake and a proper eye-contact.
If this is what it means to be old-fashioned, then by all means we'll take it.
Photo courtesy of Man Repeller
Follow Preen on Facebook, Instagram, Twitter, Snapchat, and Viber