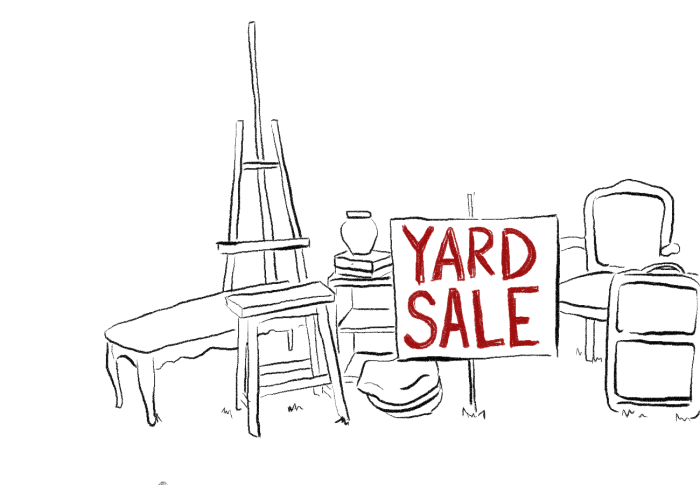 Every week, Preen tackles motherhood sans the rose-tinted glasses. Our columnists L. Juliano, Marla Darwin, Monica Eleazar-Manzano, and Rossana Unson tell their personal experiences like it is—at times frustrating, oftentimes confusing, but always enlightening.
When a mother-to-be prepares for the arrival of a child, she intuitively organizes and cleans out every nook and cranny of the house. It is a deep chemical and behavioral drive to create the most conducive environment for the forthcoming baby. This is aptly called the nesting phase, also experienced by animals, by the way! It makes perfect sense to do so because a new baby takes up space and in preparation for the arrival, one needs to manifest that on a physical, emotional, and even spiritual sense. I've always said that it takes 10 moons (approximately 10 months) to ripen a baby for birth because so much preparation needs to be done! Personally, it is a healing process, a journey of letting go before we are given a completely new and miraculous being in our lives.
For every non-mom, this also happens on a yearly basis. People go through cycles of accumulation, integration, and disintegration. There are different seasons in the calendar for planting, harvesting, and hoarding. And those who still follow the alignment and push and pull of the planets and the stars are more attuned with all. The cosmic forces of the planet has a rhythmic quality to it. Recently, I watched a video of the earth breathing in and out through the seasons. It was brilliant to see that there is a natural ebb and flow to life itself!
Towards the end of the year, some of us consciously try out the minimalist approach—we sift through our belongings and shred to a minimum (or try our best) through garage sales or donation drives to make space for the newly acquired gifts and also for the upcoming year. The New Year brings promises of new tidings and hope. So, we purge to let go of what no longer serves us. The famous decluttering guru, Marie Kondo, calls upon us to honestly ask ourselves if everything in our possession truly brings joy into our lives. If it doesn't, it is time to pass it on to someone who will! This to me is a very practical and smart because why carry the weight for any excess baggage? When you break things down in terms of energy, it makes complete sense to constantly absolve all things that are not being used or haven't for long periods of time. The time frame mostly considered is six months to one year. If you haven't used it within then, out it goes. Consider the material possessions that have accumulated in your home that are dormant. These may manifest into blockages in areas of your life. When you free up space in your environment, an internal shift happens and you create that space within you, too. The adage "as above so below" applies. The real challenge however is to break free from the attachments that we have created to things or memories that we think they carry. If we truly learn to live in every moment, there is no need to hold on so tightly to the past.
Disclaimer: The views expressed here are solely those of the author in her private capacity and do not in any way represent the views of Preen.ph, or any other entity of the Inquirer Group of Companies.
Art by Dorothy Guya
Follow Preen on Facebook, Instagram, Twitter, Snapchat, and Viber