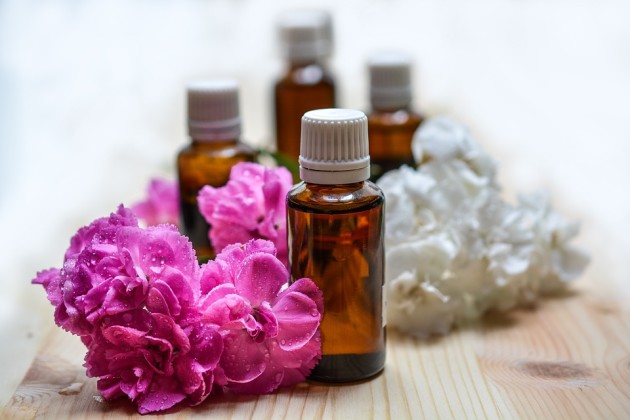 This sounds like a first-world problem (it kind of is) but a few weeks ago, I ran out of my go-to perfume. While I still haven't gotten another bottle of it, Bianca King gave me an idea when I interviewed her―using fragrant essential oils as an alternative for perfume.
During Bianca's Neal's Yard Remedies talk a few weeks ago, she shared how she opted for essential oils when she started getting allergies from artificial fragrances. We were also encouraged to create our own essential oil blend―ranging from muscle soothing to stress-relieving―with the unscented lotion base they provided.
I went home with a small bottle of lavender and ylang-ylang blend. Not really a fan of floral scents but it was worth a try. This little blend is what I've been using as a "perfume" for the past two weeks now and surprisingly, it works just as well.
It did take a bit of getting used to because you can smell like a spa if you put a lot on your skin, and it's too subtle if you put a small amount. If you're used to strong fragrances that lasts all day, this might not fit your liking. But if you're sensitive to strong scents and can't find the right perfume for yourself, try to make your own blend that you like. And it's not harsh on the skin too.
Another plus is that since essential oils can affect your mood and body―more details about it in our previous story―the lavender scent also lessens the feeling of stress and tiredness. Meanwhile, the ylang-ylang can boost your mood so you won't always feel grumpy throughout the day. For other problems like body pain and cramps, basil and black pepper can help alleviate that while giving you an earthy scent.
One last point is that the blend can separate at certain temperatures if it's mixed in lotion. So make sure that you shake it well before using it, else, you'll get an oily mess.
To be completely honest, I wouldn't use essential oils if I had a bottle of perfume present. But if chances like these arise, it's a great option for anyone. Just make sure what oils go together so you'll create a cohesive blend for your needs.
Photo courtesy of Pixabay
Follow Preen on Facebook, Instagram, Twitter, Snapchat, and Viber