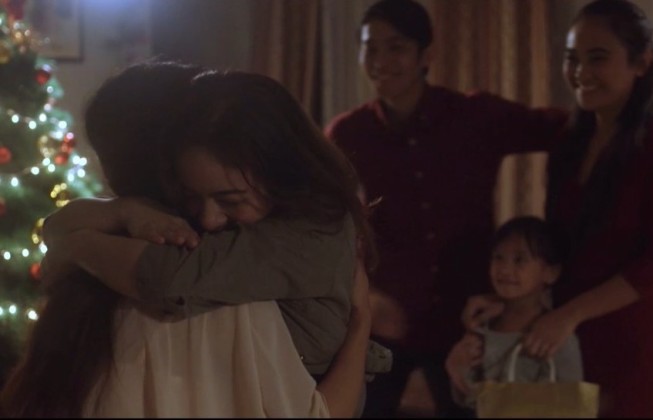 It's that time of the year again when we're scrambling to find the right gifts for everyone in our lives before Christmas season officially rolls in. But if you're like me and you haven't bought anything yet, online shopping app Shopee has an emotional way of reminding us to do just that with their holiday video.
The short video centers on the lives of single mom Mylene and her three kids Jun, Cat, and Anna. As the three kids get older and busier, Mylene still tries to get them all home for Christmas. So after we get sad over the children declining their mom's request to come home, we see them accessing Shopee app on their phones to find gifts for their mom and later, showing up at their house just in time to prepare for Christmas Eve.
As for the gifts? They were all delivered to Mylene before Christmas day thanks to Shopee's integrated logistics. By the looks of the gifts she received, it seems that Mylene's children went all out because of the amazing deals you can find in just one click and also the nationwide Free Shipping and Cash on Delivery on Shopee.
If you're curious about Shopee's offerings this Christmas, you can check them out at christmas.shopee.ph, browse their app (Available for free on the Apple App Store and Google Play Store), or simply look up #ShopeeXmasTime on social media. You're sure to find something for everyone in your life, and even yourself.
Shopee is a mobile-first marketplace where people from Southeast Asia and Taiwan can easily buy and sell items from fashion, to beauty, and even home accessories. The platform makes online shopping secure and fuss-free, especially when it comes to processing your payment. So instead of heading to the mall during the busiest time of the year, you can accomplish all the holiday shopping you need and at the same time get to spend precious time with your family and friends.
Screencap from YouTube
Follow Preen on Facebook, Instagram, Twitter, Snapchat, and Viber