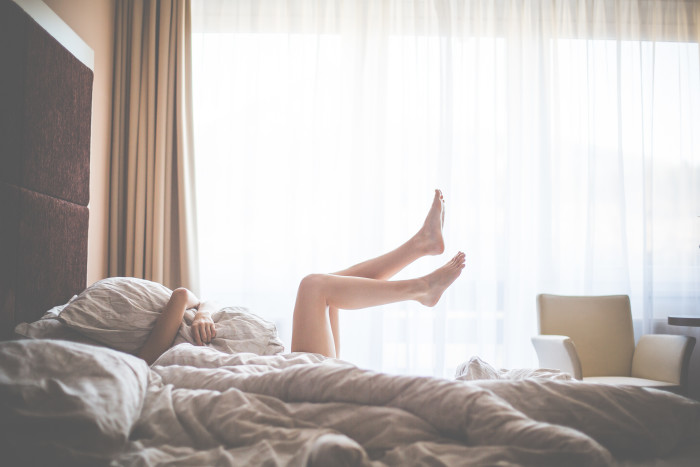 This column may contain strong language, sexual content, adult humor, and other themes that may not be suitable for minors. Parental guidance is strongly advised.
With what once seemed improbable—i .e., Donald Trump being elected President of the United States—now a horrifying reality, the death knells have been sounded for progressivism and all the principles liberals hold dear. Noam Chomsky, in fact, back in May, grimly presaged the apocalypse, calling Trump "almost a death knell for the human species."
What does that death knell signify for the advances in feminism and women's rights in the last century or so, and particularly since 1960, when the Pill was approved for use as a contraceptive?
Already during the presidential campaign season, there were shouts from Trump supporters to "repeal the 19th," referring to the 19th Amendment to the US Constitution, passed in 1920, which gave women the right to vote.
And then there was the "grab them by the pussy" scandal, dismissed by Trump as "locker-room talk," thereby trivializing sexual assault and normalizing the objectification of women.
With these menacing currents of neo-conservatism and authoritarianism—and along with them their waves of disdain for gender equality, how does a progressive, liberal mother like myself realistically discuss sexual matters with two equally independent-thinking, feminist-leaning daughters?
My own mother prided herself on being "open-minded" as a parent, yet her ideas about sex were very much shaped by a largely repressed and hypocritical society that condoned the "boys will be boys" mentality and insisted women remain ladylike, which was code for pure and chaste.
Ironically, this generation of parents, who raised children in the '60s and '70s, often demonstrated outward piety, yet had affairs left and right that were always whispered about but never publicly confirmed.  There were children borne of these liaisons, too, but the cover of marriage camouflaged potential scandal while bestowing upon them the surnames of their mothers' husbands and saving them from the ostracism bastard progeny from less well-to-do families faced.
But that's another column for another time.
As for myself as a mother, I'd like to think that I have raised my own daughters to be inquisitive and intelligent thinkers, open-minded and tolerant instead of judgmental and hysterical.  In a world where women sadly compete with other women for the attentions of men, I discourage them from slut-shaming other girls.  In a culture that emboldens men to assault and demean women with impunity, laying the blame for such behavior on the way a woman is dressed, on how she acts, and how much she's had to drink, I prevail upon them to insist that men have as much of a say in how they themselves behave towards women, and that any man who treats a woman with anything less than respect, any man who feels, like Brock Turner, that he can only score when a woman is inebriated, intoxicated or indeed, completely passed out, is not a man worthy of their time, attention or affections.
And then, of course, there is the matter of them being sexual creatures, with desires, hormones and preferences.  Having grown up in an environment that prized virginity, say, over intelligence, framing it as the most precious gift a woman could offer a man, preferably her husband, I tell my daughters that a sense of agency is far more important.  It's their choice to keep their hymens intact for however long they would like; besides, the hymen is a membrane that stretches, and once stretched it takes no value whatsoever away from who they are, despite what other people may lead them to believe.
More than anything, what I encourage my daughters to be is sexually smart.  Not savvy in the sense of knowing "tricks" and "tips" and "how to keep your man" bullsh*t that is the stuff of women's magazines, but intelligent in the sense of realizing that sex is as much a physical act as it is an emotional one.  Becoming sexually active requires a certain level of maturity and readiness to understand the responsibilities involved, from falling in love (or lust) to dealing with rejection, from practicing safe sex to knowing their boundaries, from discovering what brings them (and their partners) pleasure without killing themselves with guilt or shame to having the confidence to be honest and open with their partner about what doesn't work for them personally.
Of course these are things that they will learn throughout the course of their lives, with experience and as they grow into the women they have chosen to be.
Recently, my older daughter, of legal age, who is at university abroad, told me about a man she had gone out with, and she seemed quite smitten.  They had spent four hours—their first date—talking.  I assumed that at some point during those four hours, he and she got it on.
Apparently, they did.  A little bit.
"You're actually so lucky your daughter ain't a cheap ho," she messaged me.
"Which daughter?" I teased.
"You funny.  I can't tell if you're relieved or not."
I said to her: "It's your body, your psyche, your rules. Whatever you decide to do, make sure you decide with full consent and full awareness as well as full emotional readiness.  Sex is sex but it's never just sex."
Turns out, she's got all that agency thing I've been preaching down pat all along.
"My body's a damn temple," she said.  She decides who gets to enter.
B. Wiser is the author of Making Love in Spanish, a novel published earlier this year by Anvil Publishing and available in National Book Store and Powerbooks, as well as online. When not assuming her Sasha Fierce alter-ego, she takes on the role of serious journalist and media consultant. 
For comments and questions, e-mail [email protected].
Disclaimer: The views expressed here are solely those of the author in her private capacity and do not in any way represent the views of Preen.ph, or any other entity of the Inquirer Group of Companies.
Photo courtesy of Pixabay
Follow Preen on Facebook, Instagram, Twitter, Snapchat, and Viber