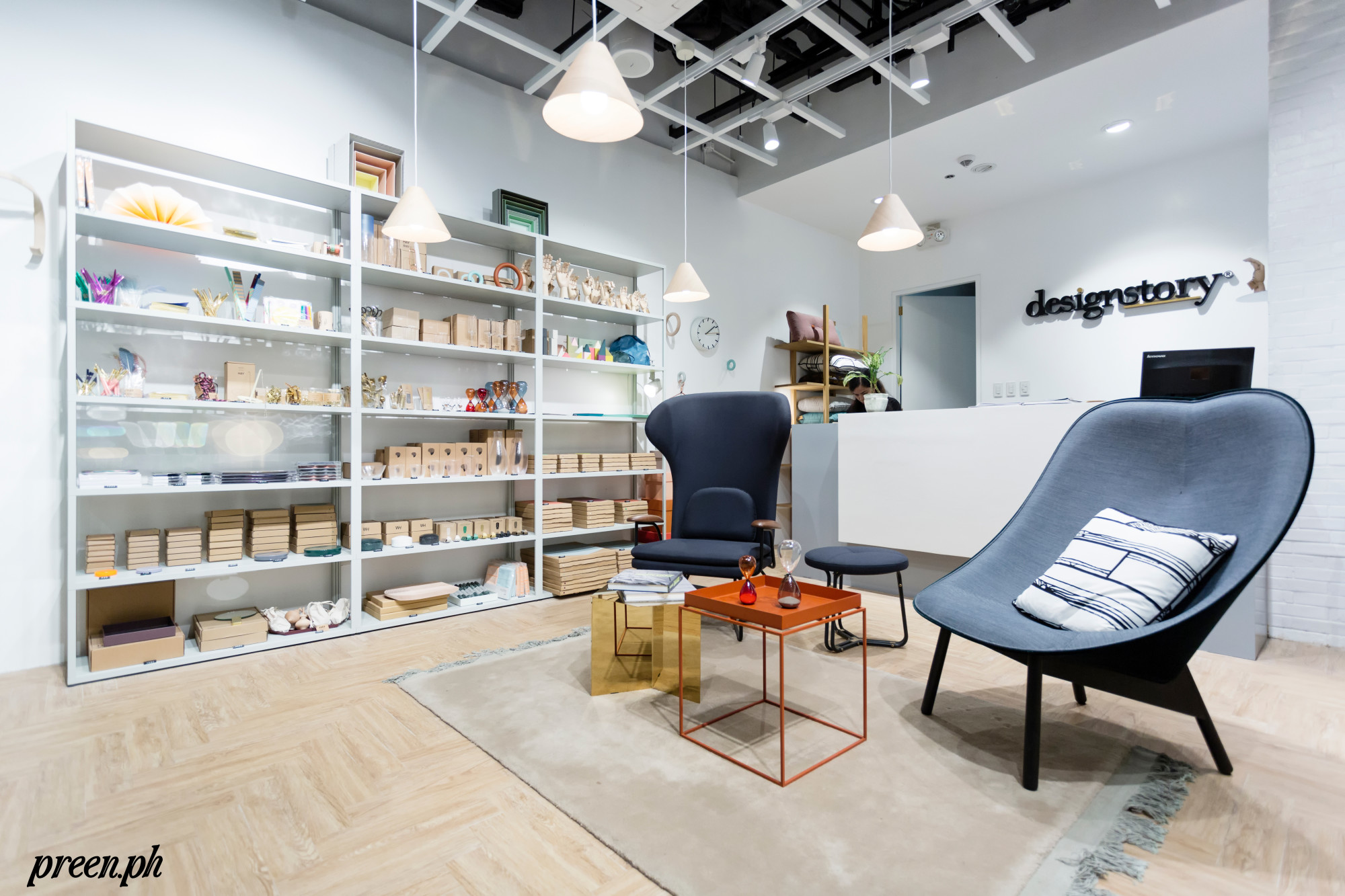 HAY, a Scandinavian brand from Denmark famous for contemporary, sleek, and fun line of furniture and accessories has finally made itself readily available in Manila. They provide quality designer furniture at an affordable price so that people get to enjoy excellent design. "Enjoy" being an understatement. I gushed, really.
As soon as you step into their showroom in Design Story, Uptown Mall in BGC, you'll be greeted with a wall filled with little knick-knacks—from hourglasses that come in gold, silver, or both, to pens in a variety of bright colors, gold clips, wooden rulers, and so much more. Lest we forget that they too carry kitchen accessories like stone rolling pins, bread trays, and even tea towels in color-blocking prints. As you scan through, you'll see their line of chairs that cover both indoor and outdoor pieces, most of which can be upholstered to your fabric or leather of choice. The number of combinations you can do with fabric and the variety of bases are endless.
Enough about me mumbling about what I loved in store, here's exactly why our favorite personalities love HAY as much as we do.
Vania Romoff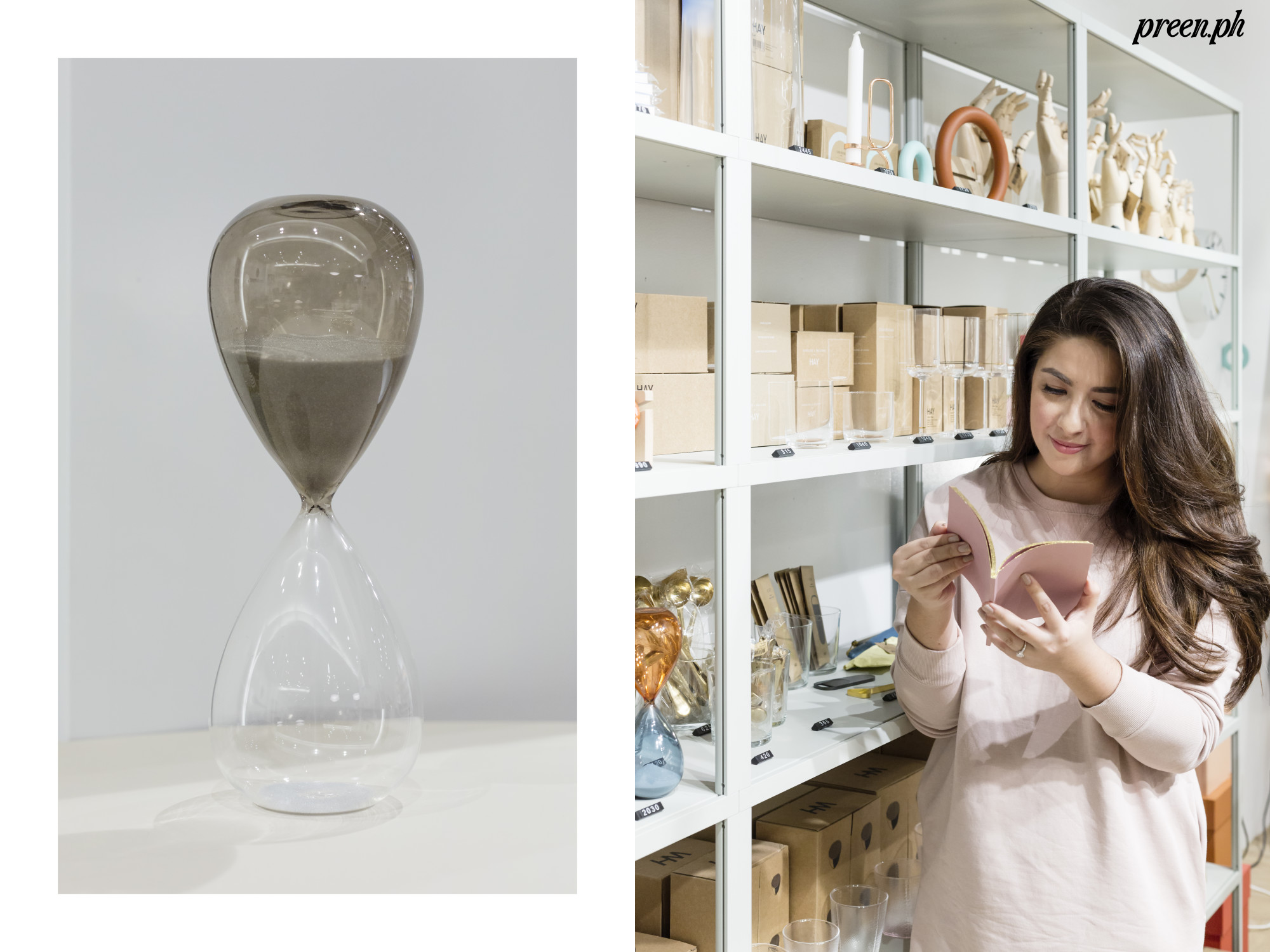 "I was drawn to the gold details which work perfectly with my new studio. [Aside from the accessories] I also bought the Kaleido tray because it's the quintessential HAY piece. A nice addition to the HAY pieces I already have at home.
I have always been a fan of Scadanavian design because I love how substantial minimalism can be when done right."
Curtismith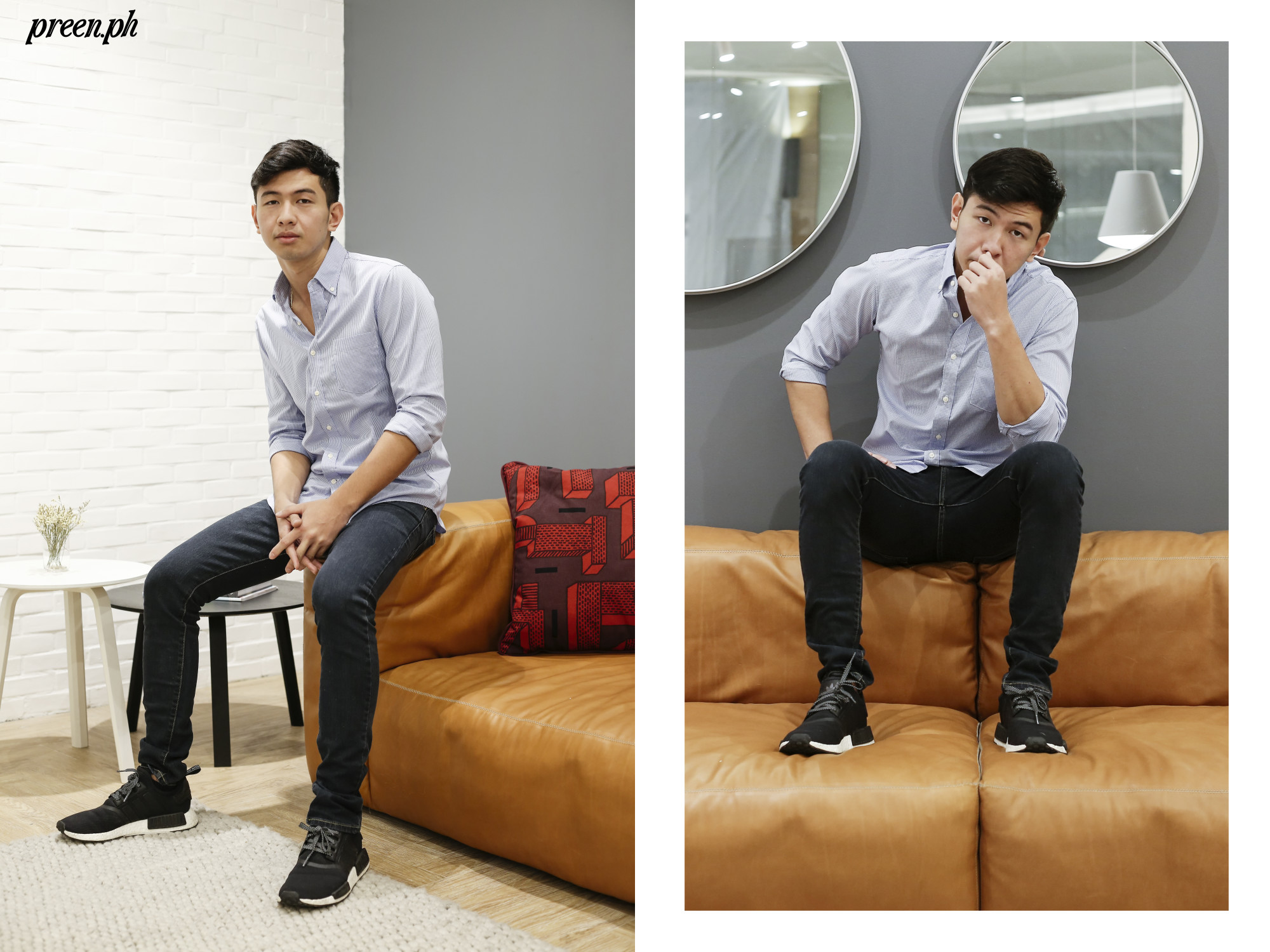 "I bought the large black Tray Table because I want to put some of my studio equipment on it. I like its simplicity and subtlety allowing it to fit into any space."
Gabs Gibbs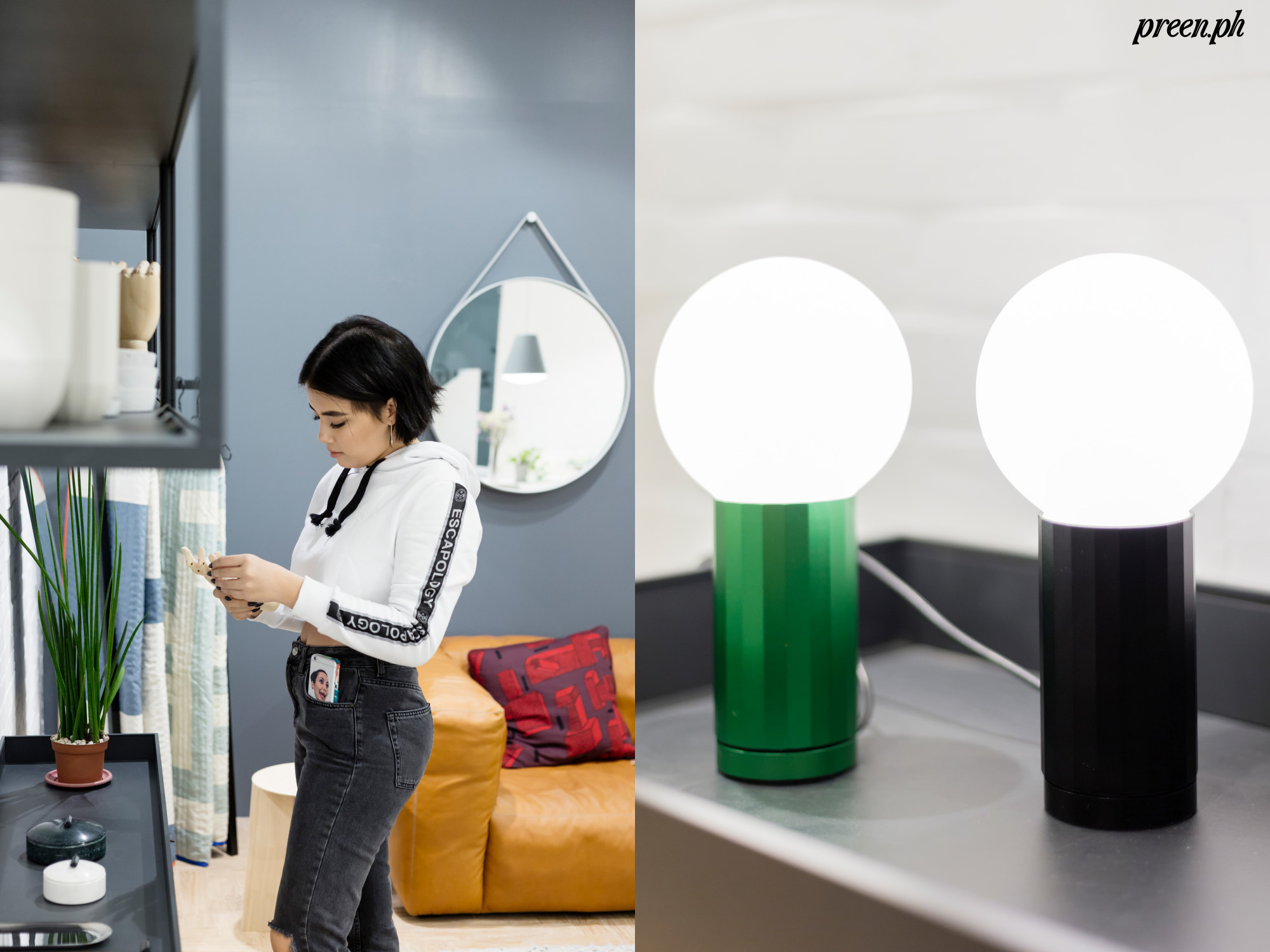 "I bought the Spine Notebook for myself, it is super cute and fits perfectly in my bag. I also got gold pens and a pen holder to match it. As for home accessories, I also bought the Turn On lamp in black and even reserved the Loop Stand and a table! Since I just recently renovated my room, I was looking for accessories to fit my aesthetic. The pieces I got were cool and minimalistic which really went with the vibe of my new room."
Nix Alanon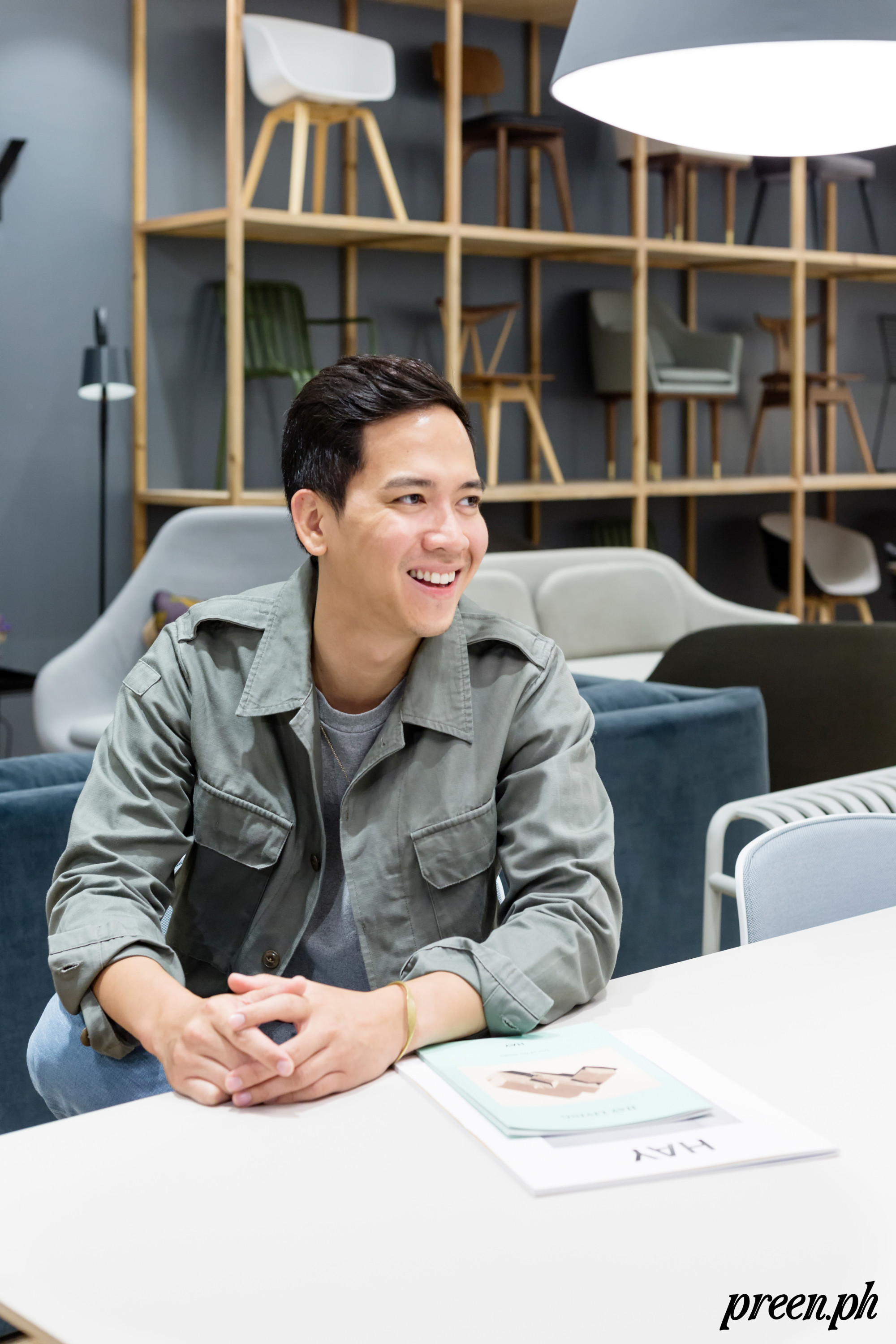 "I picked the brass Slit Table. This accent piece would blend perfectly into our home since it has a raw yet refined quality to it that would complement our other existing pieces. That is what I like about HAY, as the designs are easy to match and it looks great with anything next to it or in any room."
Camille Co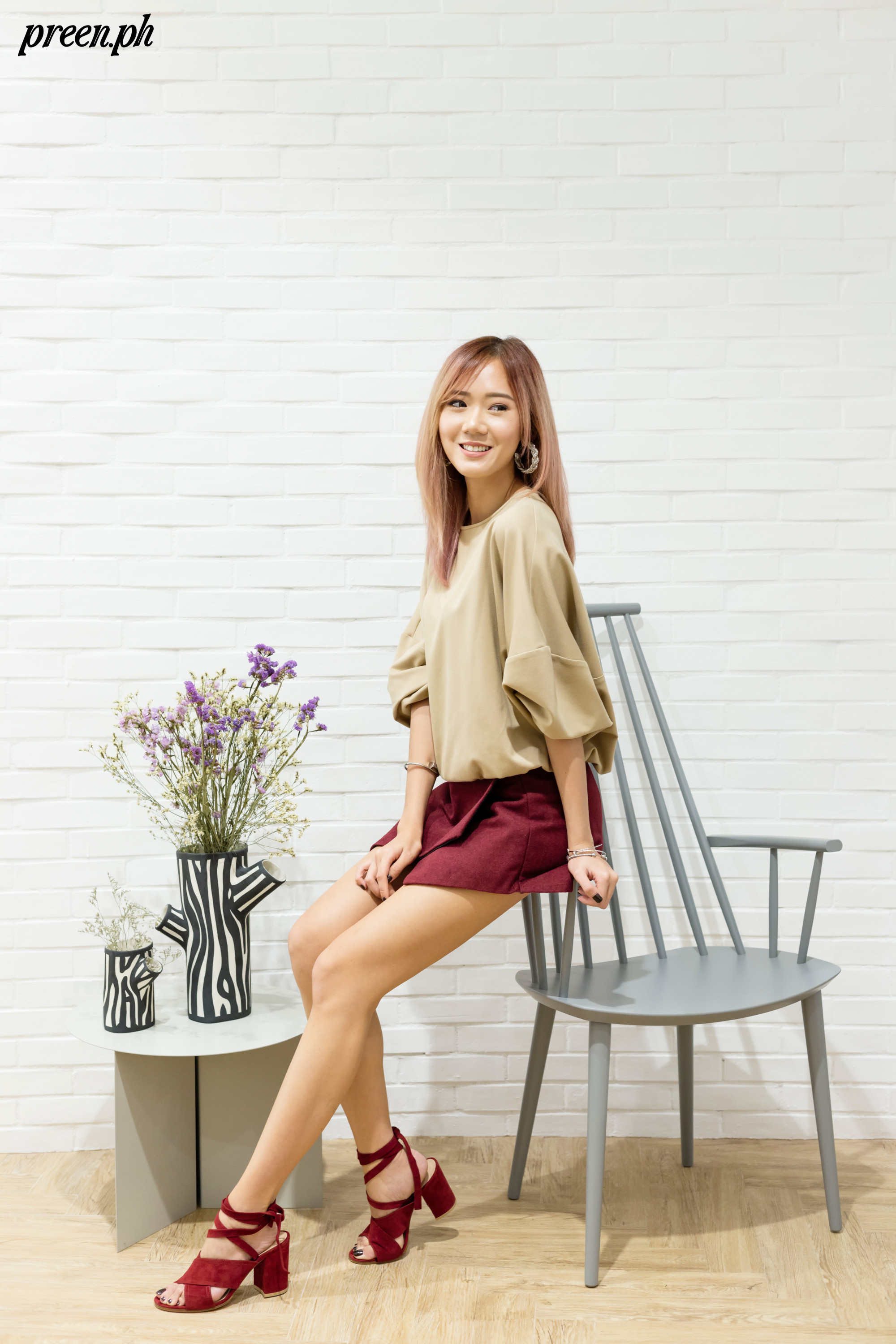 "[I liked] a few chairs like the FDB J110 and a whole lot of beautiful trays and trinkets. The pieces fit my home perfectly as I go for a more minimalistic approach in terms of design. I first heard about HAY during my trip to Europe early this year. I was in a design shop and I noticed all these gold décor—and all of them were from HAY! It was love at first sight.
Having followed HAY for a while now, I can say that my favorite thing about the brand is that it is so classically Scandinavian yet distinctly HAY—it will never fade into the background."
Chi Gibbs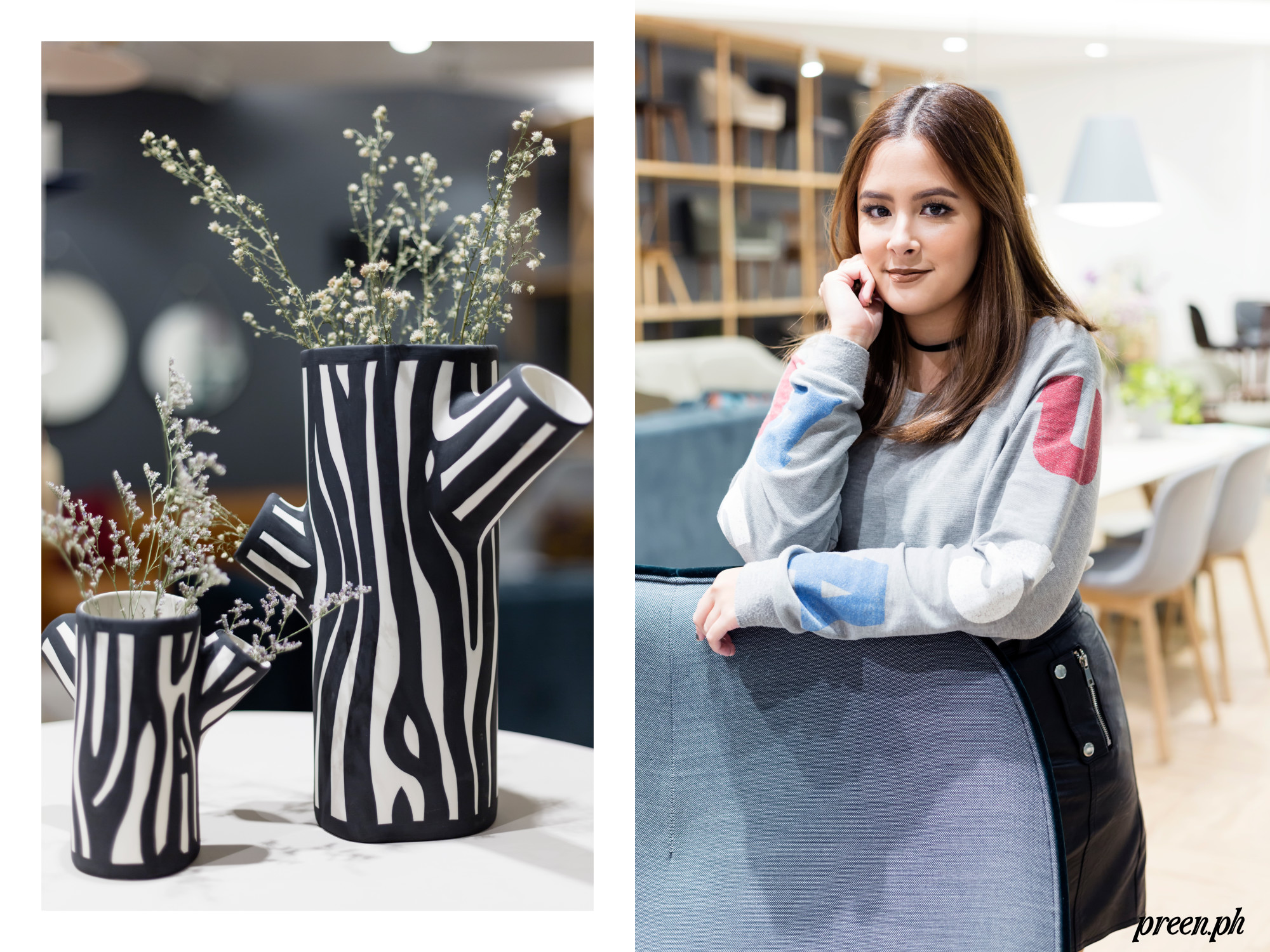 "I bought the Kaleido tray set and the adorable ceramic Cacti—these accessories fit the Neon Island office perfectly. I always look for special quirky pieces to dress up or shelves and desks, the space is all-white so I like adding pops of color to liven things up. I love HAY's playful aesthetic and I find their pieces modern and chic, you can't go wrong with anything you buy."
Rajo Laurel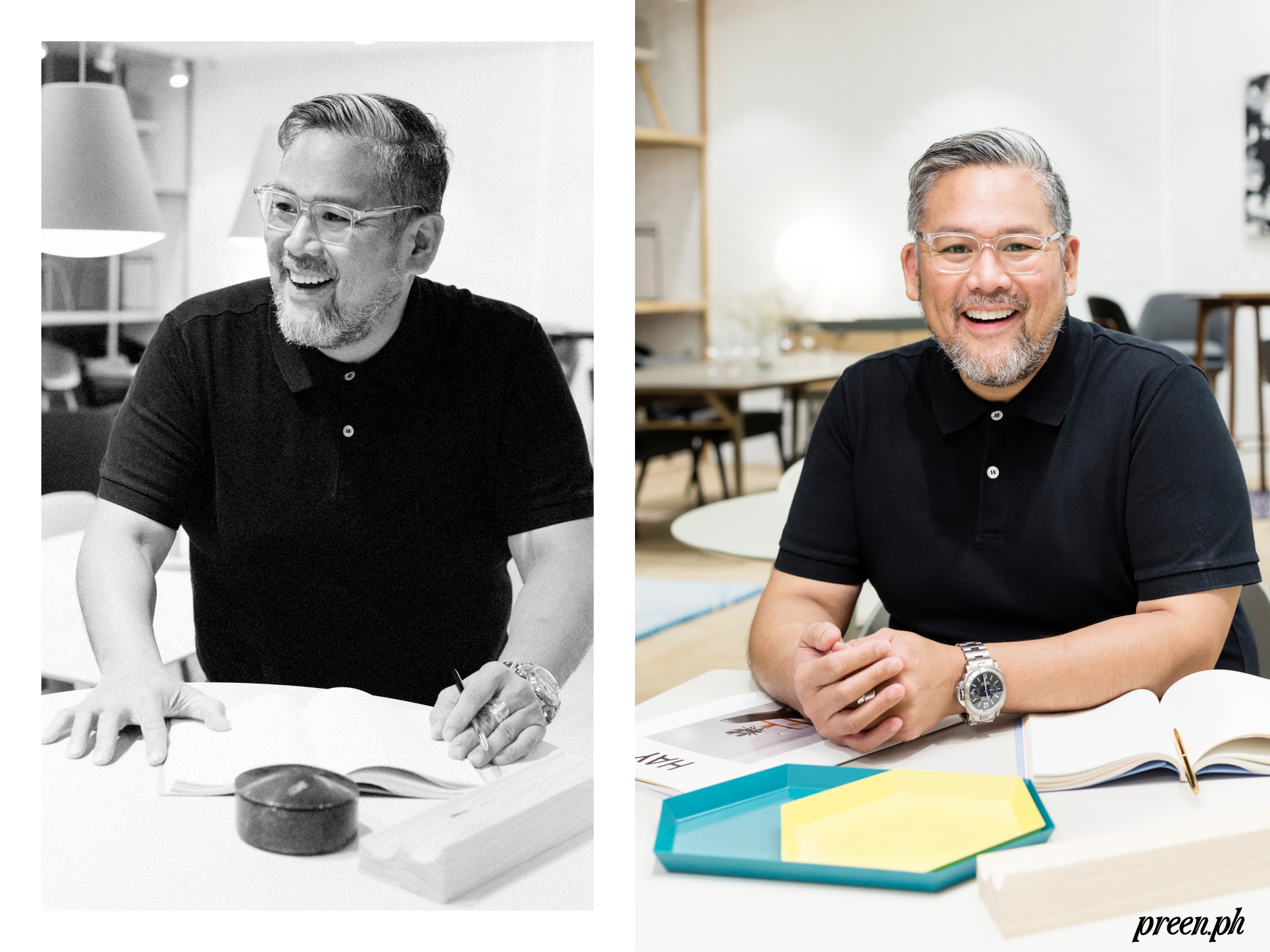 "I loved so many things! I bought the lovely brass Slit Table [with Nix] that is super chic. I love the clean lines and the sense of whim in the designs. Each item I saw was a great conversation piece."
Cristalle Belo Henares-Pitt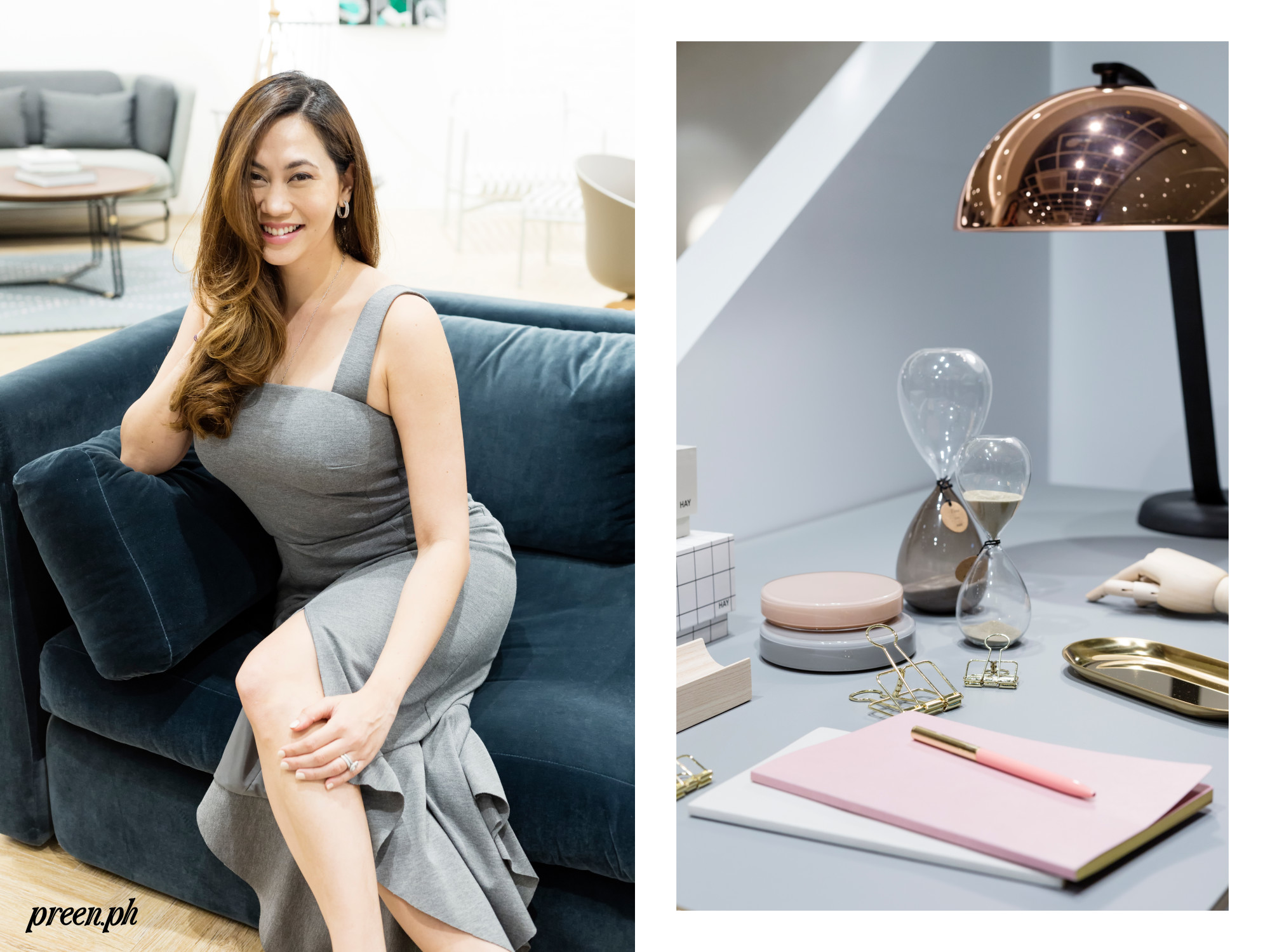 "I'm moving into my new office this week so I was drawn to all the cute work-related pieces like the pens, notebooks, and containers. HAY has great organizing items which will help an unorganized person like me stay tidy.
I was also drawn to the rose gold hangers—they were to die for! Can you imagine your closet filled with them? The secret to packing up your closet with all your clothes is to have uniformed hangers. They're space savers too.
I really like HAY's hip designs and how they executed their design values, not only in furniture but also accessories. It's clean, hip, and colorful! I'm really attracted to pastels and metallic pieces."
Do you want to feel the same way we did as we looked through the latest HAY pieces? Join us on HAY Day as we throw you a shopping party on Nov. 26, Saturday from 12 n.n. to 11 p.m. See you there!
Photos by RG Medestomas
Follow Preen on Facebook, Instagram, Twitter, Snapchat, and Viber