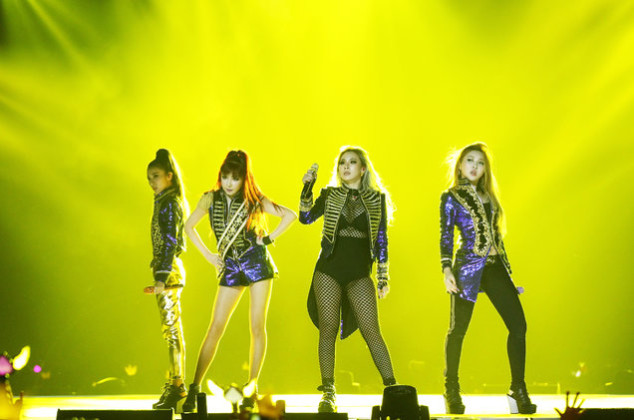 The latest heartbreak of 2016: 2NE1 disbanded and fans spent the weekend trying to keep it together.
The exact reasons as to why they have decided to disband after seven years aren't clear but it all points to how the members wish to pursue individual careers. YG Entertainment mentioned that it will be renewing the contracts of two 2NE1 members, Dara and CL. Bom, the band's third member is said to be no longer interested and has not pursued further contracts from YG.
Fans were quick to take their sentiments to social media.
https://www.instagram.com/p/BNVbmYXDBPh/?tagged=2ne1
https://www.instagram.com/p/BNVbPRZAr9n/?tagged=2ne1
https://www.instagram.com/p/BNVanWYjDA6/?tagged=2ne1
https://www.instagram.com/p/BNVZIAChjEd/?tagged=2ne1
https://www.twitter.com/Watdahel_Marcel/status/802953000620695552
All
They
Wanted
Was
To
Sing #JusticeFor2NE1 pic.twitter.com/OiPUMhVgy1

— my ship is canon :') (@akerw0man) November 27, 2016
One of Dara's fan clubs even got a hold of a handwritten letter from Dara about the whole situation.
A handwritten letter from Sandara Park. She handed it to Parkers to share to all Blackjacks@SandaraBarCHINA @sgbjcrew @the2ne1hour pic.twitter.com/x2yDxYP8u4

— Parkers♧◇DARA♤♡Republic (@Parkers_Sandara) November 26, 2016
2NE1's last album hit the charts two years ago and their fourth member Minzy left the band last year.
What's going to happen now? Things will be alright, we think, as CL has long flirted with her solo career and Dara is quite popular in the front row during the fashion week.
In K-Pop, as with life, there's always something to look forward to.
Photo courtesy of Billboard
Follow Preen on Facebook, Instagram, Twitter, Snapchat, and Viber