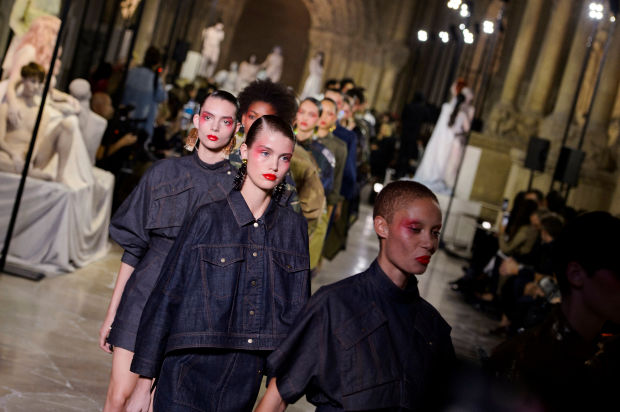 Kenzo creative directors Humberto Leon and Carol Lim anounced that they will no longer have two separate shows for their men's and women's collections. Starting this January, their fall 2017 collection will combine both major collections. They will also be sticking to a January and June schedule when staging their shows.
Kenzo isn't the first to make such a  decision as Vetements, Tom Ford, and Public School did it as well. Following suit are Bottega Veneta, Calvin Klein, and even Gucci. Most of them will be sticking to the men's fashion week calendar and is bound to screw up the wide-landscape of fashion week culture.
Coud this be a sign of a more gender-sensitive approach to fashion? Several lines have forwarded genderless fashion and designers have always grappled with some of the sexist tones of the fashion world.
For the regular fashion show attendee, at least, this could mean less outfit changes.
[
Fashionista
]
Photo courtesy of Fashionista
Follow Preen on Facebook, Instagram, Twitter, Snapchat, and Viber