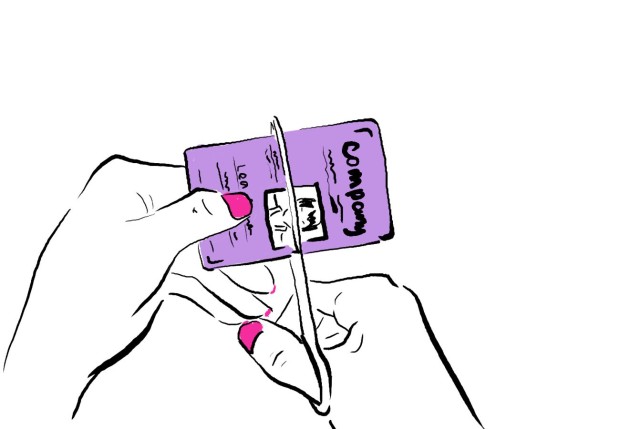 Welcome to Ask Poppy! I'm Poppy, your go-to girl for all of life's woes. And when I say ALL, I MEAN IT. I'm not an expert on anything except maybe for being me, which makes me totally qualified to do this.
Poppy,
How's December treating you? Mine has been tough on the work front. I know that December does that to everyone, but mine goes beyond workload.
I have been having a tough time aligning myself with my company's work values and etiquette. We're not doing anything illegal, don't worry. But sometimes they cut through due process and worse, don't properly compensate some of our suppliers.
I came from the other end—previously being a supplier and a consultant—and it pains me to see how they treat them this way just so we can make the yearly quota.
What do I do, Poppy? Do I resign or do I just look the other way? Corporate life has never been tougher.
—Lea
Howdy, Lea!
December is the worst! With only a week before Christmas, I am slowly losing my mind. It will intensify as we grow closer and closer to Dec. 25, the day of reckoning, one which will leave me foaming at the mouth. So, yeah, Leah, I'm doing okay… for now!
I am an artiste and have been moving aimlessly from one whim to another, the reason why when I entered a company so structured, and square, and oh so… "corporate," talagang slightly nasira yung beauty ko. Don't worry, I have regained my beauty (and doubled my weight) by flying the f*ck — always just one asterisk out of the country about two weeks ago. Because December is the worst. It's going to kill us all.
Here's the thing about getting that feeling of working for "the man," it's really nakakaloka. Like, check it: I have accepted my fate that I'm going to spend my Christmas working, that's why I flew out for a week, treating myself to anything and everything that my debit card could swipe through. But then again, I wouldn't be able to do that if I didn't have this job.
F*ck, Lea, we need the money. This is why we have jobs, so numbing and often crippling, is because we need it to survive. Like, gurl, I need to buy sh*t to put on my face to rid the evils of excess oil. I bought lip balms for my homegurls in the marketing department. I need the money to pay the bills and buy crap for people so that they could feel my everlasting love!
I'm going to be a super big d*ck and be all corporate-y and say this: you don't give a sh*t about the suppliers. Okay, maybe in the spirit of the holidays, just make sure that as you move forward, you can give them better deals within a realistic timeframe. You mentioned about reaching THE QUOTA set upon THE MAN. Your corporate overlords, no matter how big and relatively more evil than the suppliers you work with, are just looking out for the good of the company. Your suppliers are willingly accepting work, meaning they've positioned themselves to commit despite the challenges, or how kumag your company is.
I think the important thing is to maintain a good relationship with your suppliers. I mean, we all go through sh*t naman, gurl. I read an interview with Paul Bloom who recently wrote the book, Against Empathy: The Case for Rational Compassion—I read interviews now instead of books because who has the time for those thick things? Anyway, he's saying that there's an excess of empathy in the world right now. Like, if you look  back at history, empathy was used to incite anger and it drove people to do crazy sh*t like lynch black people and kill Jews. Back in the days, they used the news about the rape of a white woman by black people or Jewish pedophiles getting involved with gentile kids—bits of news that really drove people to take action and have reason to hurt or take the lives of others.
It's Trump swaying the people to feel for his cause that's fueled by feeling that being white is better. It's Duterte's war against users and pushers.  It's the Marcoses constant pleas to erase their wrongdoings from the history books. Like, these are some things that are driven by empathy, yet we know they're causing so much pain. And that sucks.
Bloom insists that we don't need empathy, or have too much of it: "We need love, compassion and kindness. Without kindness, we're really screwed."
If you've seen Rogue One, –ITthere's a part where Cassian Andor (Diego Luna) was tasked to kill an Imperial employee that has ties with Jyn Erso (Felicty Jones). The Rebellion ordered for him to snipe that motherf*cker, but he rebelled because he felt for Jyn. Also, he knew that the Rebel forces will bomb the sh*t out of that facility anyway. He probably felt that shooting that person in the head was too much. But it was KINDNESS that won!
Lea, even if your company is being a jerk to these suppliers, you have to show a bit of kindness. It's part of the job, right? Being a d*ck and finding the right moments to not be a d*ck? Because I really feel that we have to stomach all the crap that is thrown our way. That's how life is naman!
Looking the other way will be the safest thing to do. Do I sound like a corporate monster? Probably. I have embraced it because I need to THRIVE and LIVE LONG AND PROSPER! I've learned how to stop enabling myself, to stop making stupid decisions based on whim. I really wanted to quit this year because the industry is too much and it made me feel like bullsh*t, just taking on a number of tasks, not sleeping for days, not reaching the goals. It's really tough and it makes you feel like you're an expendable.
Taking a break enabled me to think back on what drives me to do what I do. It made me realize that I can't be poor because I would probably relegate to a degenerate life of alcohol and shabu (which is actually pretty f*cking expensive). I wanted to fly off to my next destination without even making a solid landing on the last one. I think I'll spend the next few years doing what I do. And I kinda like what I do. Doing it will make me better at it, and I will be like a motherf*cking Kaiju just rampaging all my prowess and talent through the city—reaping cash and slaying men along the way.
I don't give a sh*t if I hurt a few people along the way, basta I'm doing my job and I'm getting paid for it, then that's it, hun.
Enjoy your Christmas bonus, bb!
Always,
Poppy
Got a question for Poppy? From love and relationships to weird questions you dare not ask even your psychologist, Poppy is ready to answer them all. Send in your questions to [email protected] or post your question over Twitter or Instagram with the hashtag #AskPoppy, and you just might get the answer you are looking for.
Disclaimer: The views expressed here are solely those of the author in her private capacity and do not in any way represent the views of Preen.ph, or any other entity of the Inquirer Group of Companies.
Art by Dorothy Guya
 Follow Preen on Facebook, Instagram, Twitter, Snapchat, and Viber