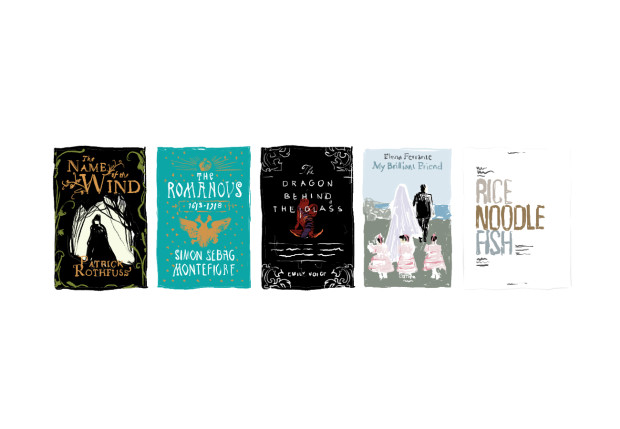 Family reunions are fun, it's also true that they can be a little stressful. It's not that you don't love your family, of course, it's just that they can be hard to be around for extended periods of time. Sometimes you just need a little "me" time.
This is where books can save the day. A good book can help you de-stress by giving you a chance to be quiet and calm for an hour or two. It takes you someplace far away from the little issues that make family reunions more stressful and less fun. Here are five books that can help you do just that.
The Name of the Wind by Patrick Rothfuss
Best Read If: You want to live in a fantasy world for a little while.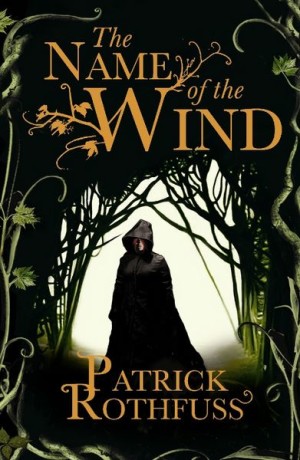 With Game of Thrones approaching its last two seasons, people are looking for the next great fantasy series to fill in the dragon-sized void it will leave. There are a few lists out there that offer solid recommendations, like this one from Geek and Sundry, but the series that's getting the most attention right now is Patrick Rothfuss' Kingkiller Chronicle. This comes after Lin-Manuel Miranda (of Hamilton and Moana soundtrack fame) announced that he's producing a movie and TV adaptation of Rothfuss' series. This comes as no surprise to LMM fans, who probably already know thatThe Name of the Wind inspired the song "The Story of Tonight" from Hamilton.
The Name of the Wind is the first book in Rothfuss' series, and is the perfect introduction to the protagonist Kvothe and his world. If you're worried about complicated fantasy language, fret not: Rothfuss doesn't overwhelm the reader with hard-to-pronounce names and long-winded descriptions of mountains. Kvothe is a charming narrator, and it's easy to sink into his story as he weaves it for the reader, telling of his rise to the greatest heights of fame and glory, and his eventual fall from grace.
My Brilliant Friend by Elena Ferrante (trans. Ann Goldstein)
Best Read If: You've imagined what it would be like if you grew up in Italy instead of the Philippines.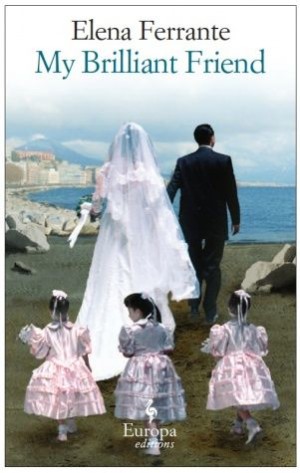 Up until October this year, author Elena Ferrante was a complete mystery. She has no social media accounts, no pictures of her exist online, and she's never made any public appearances for book signings or book tours. Despite the lack of online and public presence, Ferrante still enjoys fame for her Neapolitan novels, which were praised for their portrayal of female relationships, with a focus on female friendships. But then again, her fans said, if you write as brilliantly as she does, who cares what she looks like.
All of that changed when The New York Review of Books published an exposé by Italian journalist Claudio Gatti, who claimed he had conclusively unmasked the mysterious author. Though there's been plenty of debate about whether Gatti was right or wrong to do what he did, no one will argue that the controversy has generated more interest in Ferrante's work, which has led to more people picking up and reading her books.
My Brilliant Friend is the first book in Ferrante's acclaimed Neopolitan series, and is about two girls who grow up as best friends, and whose paths in life diverge and converge in interesting, sometimes heartbreaking ways. Through them, the reader comes to know the city of Naples, and the complicated, complex nature of Italian politics and society, as well as the equally complex, equally complicated nature of female friendship.
The Dragon Behind the Glass by Emily Voigt
Best Read If: You've dreamed of being a jungle explorer.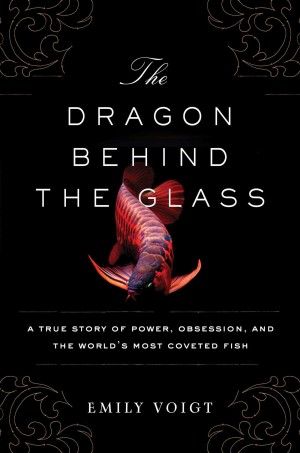 If you know someone who owns an arowana, and have actually seen the fish itself, you've probably wondered why anyone would want to keep one in the first place. If you ask the owner, they're probably going to tell you they own an arowana because in Chinese feng shui, arowana are symbolic of wealth, prosperity, and success, thanks to their dragon-like appearance. Other owners might tell you they just like the way the fish looks, or the way it moves. Still others might mention the arowana's aggressive behavior, which some encourage by feeding their pets live prey (warning: graphic imagery).
A desire to understand the arowana's appeal is what led author Emily Voigt down what she terms "a rabbit hole" in her book The Dragon Behind the Glass: A True Story of Power, Obsession, and the World's Most Coveted Fish. The journey takes her on the adventure of a lifetime: from the glitzy and slightly seedy aquarium trade shows of Singapore, to the rainforests of Borneo and the Amazon, as she tries to track down an arowana in its native habitat. Along the way, she comes to understand how the arowana, and other rare species like it, symbolize humanity's desire to control Nature by owning it.
The Romanovs: 1613-1918 by Simon Sebag Montefiore
Best Read If: You've always wondered what it would be like to be a member of a royal family.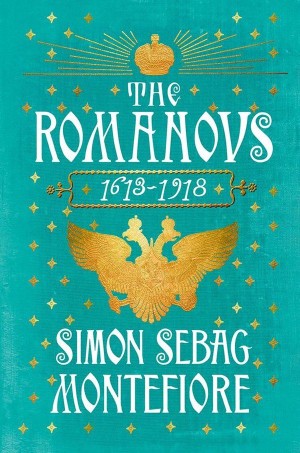 If you're a fan of the animated movie Anastasia, then you probably know by now that it's being revived as a Broadway musical, opening March 23 next year. You might also have been interested in learning about the Romanov family, but focused solely on the last Romanovs and their fall from grace. In that case, you might not have read about their rise, and about the other, truly great Romanovs who helped turn Russia into what it is today.
Simon Sebag Montefiore's The Romanovs: 1613-1918 is very long, but that makes a lot of sense when you remember that the Romanovs ruled for three hundred years. Dynasties as long as theirs are rare, especially when you consider the socio-political upheavals that occurred during their reign, to say nothing of the many, many scandals associated with them. Fortunately, Montefiore's prose is very readable, and while he goes into the serious details of politics and war, he doesn't skimp on the little dirty details because, as he says in the Introduction: "Everything personal is political."
Rice, Noodle, Fish by Matt Goulding
Best Read If: You've imagined living the life of a traveling food writer.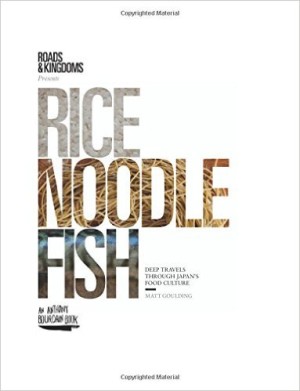 If you've been to Japan or are thinking about going to Japan, then you're probably already aware of the wonders of Japanese food: of how healthy it is while still being delicious, and that different areas of Japan specialize in different things. Japanese food is such a highlight of any trip to Japan that there are tours that focus almost exclusively on it
But whether you're in the planning stages of your first, or next, trip to Japan, or even if you have absolutely no plans of going but are still curious about Japanese food, then Rice, Noodle, Fish: Deep Travels Through Japan's Food Culture by Matt Goulding is definitely a book you'll want to read. Part travel guide, part food memoir, Goulding talks about all the food he eats as he journeys through Japan, from high-end kaiseki cuisine to cheap and cheerful ramen stands and izakayas. The photographs that accompany the stories are a visual treat, and will probably have you craving Japanese food within just a few pages.
Art by Dorothy Guya
Follow Preen on Facebook, Instagram, Twitter, Snapchat, and Viber