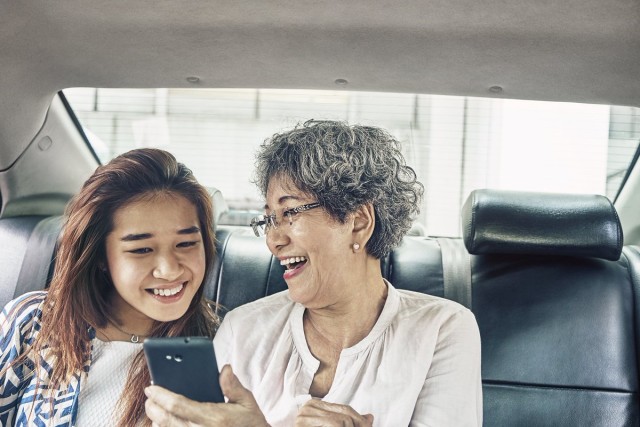 Hands up if you've succumbed to paying high Uber and Grab fares just to get around this holiday season? Both my hands are up, just in case you can't tell. Surge prices have been ridiculous to a point where my usual ride from the house to the office is tripled even if there's no traffic.
Thank the heavens for the Land Transportation Franchising and Regulatory Board (LTFRB) because they have ordered an immediate cap on the surge prices of transport network companies aka Uber and Grab. LTFRB limited the price surge to "twice the rates for time covered and distance traveled, excluding the base fare."
Based on Inquirer.net, it means that when you travel 10-km for an hour, Uber will charge you about P348 tops and if you take the same route with a Grab (sedan, not premium), it'll cost you about P200. As mentioned earlier, this is on top of your base fare which can range from P30 for a Grab and P40 for UberX. You do not know how relieved I am. I can now breathe normally, so could my credit card.
We, as riders, also understand the price hike based on demand and traffic, but please make it reasonable—not something that will cost an arm and a leg.
The order issued will be in effect until the next memorandum circular. So for now, you can ride Grab and Uber in peace. Travel safe!
[
Inquirer.net
]
Photo courtesy of Grab PH's Twitter account
Follow Preen on Facebook, Instagram, Twitter, Snapchat, and Viber