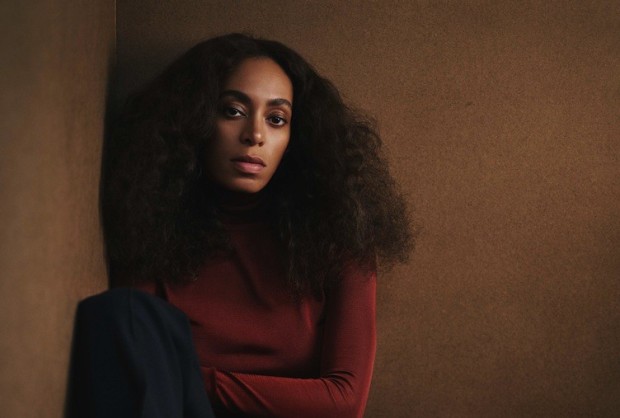 You've read it, I've read it. Now let's talk about it. Today, we were graced with a profile of Solange Knowles via  Interview and her sister Beyoncé did the interview. The introduction talks about how these two artists have always been perceived: "Solange was often cast in contrast to her big sister, Beyoncé-Solange as the groovy Dionysian hipster to Bey's Apollonian majesty."
With A Seat at the Table, Solange's monumental album, heard across the earphones of women all over the world, that parallelism didn't hold quite true. If there is one thing the Knowles have taught us, it's how to create your own story and not be held within the constraints of other people's definitions. These two sisters aren't found in your myths or male-dictated dichotomies. They are  goddesses on their own and within their own terms.
The rare interview gives a peek at how two of the most influential sisters across the culture scene interact, and what makes them a little bit more than the pop icons you see on your feed.
#1 Mother Knows Best 
"And, as far back as I can remember, our mother always taught us to be in control of our voice and our bodies and our work, and she showed us that through her example," said Solange about how Tina shaped both her and her sister in their lives. Tina Knowles also gave them their first lessons in doing whatever you want and owning it. Solange said, "If she conjured up an idea, there was not one element of that idea that she was not going to have her hand in. She was not going to hand that over to someone."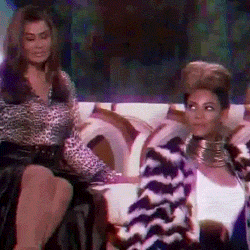 #2 Be Every Kind of Woman
When it comes to moving the feminist movement forward, empathy is much needed. Solange and Beyonce credit their roots in understanding how women are different and none of them fall into a stereotype. Solange describes her roots in Houston, " I feel so happy that I got to grow up in a place where you could be the pastor's wife, you could be a lawyer, you could be a stripper on the side, you could be a schoolteacher—we saw every kind of woman connect on one common experience, which was that everyone wanted to be great and everyone wanted to do better. And we really became womanist because of that."
#3 Stay True to Yourself
I know it sounds corny but in the lighter moments of the interview Solange admitted to watching The Real Housewives of Atlanta and driving herself from Philadelphia to New York. Beyoncé kids her sister, "Oh my God! Rock star."
#4 Write Your Own Story
Beyoncé talked about the tone and voice Solange used to record A Seat at the Table. Solange describes it as her way of going past the stereotypes and the assumed image of a woman. "It was very intentional that I sang as a woman who was very in control, a woman who could have this conversation without yelling and screaming, because I still often feel that when black women try to have these conversations, we are not portrayed as in control, emotionally intact women, capable of having the hard conversations without losing that control," said Solange. This confirms how the Knowles know how to portray themselves to the media, maintaining a private mystery despite very outlandish performances or powerful political stands. Not a strand of hair is astray in their reign. As another great woman Tyra Banks once said, "You don't know where the hell I come from, you have no idea what I have been through. But I am not a victim. I grow from it and I learn."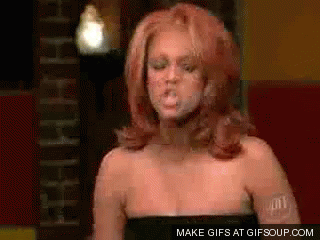 #5 Listen to Equally Boss B*tches
In the interview, Solange gave a shoutout to her influences: Aaliyah, Minnie Riperton, Phylicia Rashad, and Diana Ross. Once you're done listening to A Seat at the Table and Lemonade, you can guess which songs we'll be hitting play next.
Photo courtesy of Interview
Follow Preen on Facebook, Instagram, Twitter, Snapchat, and Viber