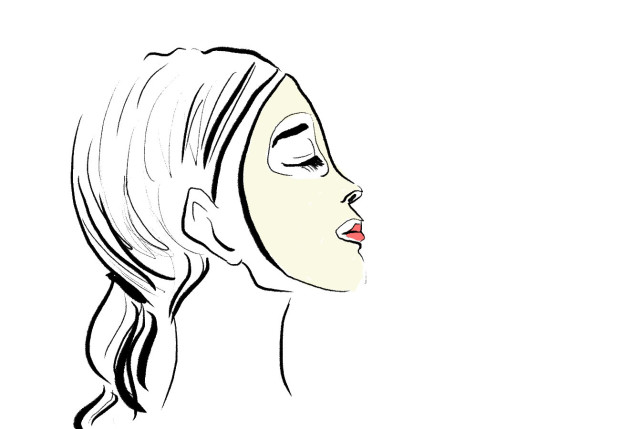 You've been hearing it from us since Monday: sheet masks are the quick, accessible, and fool-proof way to get brighter, hydrated skin. There are many versions out there, with different ingredients from hyaluronic acid to snail essence and every other fruit extract possible. Don't forget the gold-infused ones that cost a little bit more than going to your derma.
One thing unites them all. If you don't do it right, the skin-saving properties will go to waste. Washing your face beforehand is crucial but also isn't the only thing you should think of. The sheet mask is an entire ritual on its own. A beauty gal from Leaders Philippines gave us the 411 on how to make your daily masking routine worth it.
#1 Keep it cold
"Keeping your sheet masks cold [in the fridge] will help lessen the inflammation on your face," says our insider. It will prepare your pores to absorb all the product it can."
#2 Time It Right
Most sheet masks instruct that you only should keep them on for 15 to 20 minutes. "You should follow this as much as possible because the cotton or the cloth the mask is made of can irritate your skin with prolonged exposure," she says. This is why you feel a small itching sensation when you exceed the prescribed time. "For charcoal infused masks, which pull a lot of dirt out of your skin, there's a chance that it just might be absorbed right back if you don't take it off in time."
#3 Stick to One
When it comes to defeating your skin concerns, you should deal with it one at a time. "If you want to get the full effect of your mask, you have to use the same kind for five days straight," our beauty gal says. If you're aiming to reduce the oiliness of your skin with the Leaders Derma Soul Anti-Sebum Mask with Pine Oil, you need to keep using it for the next five days to get your matte skin. "After that, you can move on to use another kind of mask to handle your next skin concern."
#4 Go for Something Thinner
Not all sheet masks are created the same. Most are a little thicker, making it harder to place in the little corners of your nose and other little spots on your skin. "A mask with a thin cloth makes it easier to shape around your face, making sure that the serum reaches everywhere."
#5 Tap It In
After using your face mask, avoid vigorously rubbing the serum on your face. "[It's best] to gently tap in into your skin until it is fully absorbed."
You can spread the rest of the serum, even from the pack, down your neck (never forget the neck!) and down your arms.
Art by Dorothy Guya
Follow Preen on Facebook, Instagram, Twitter, Snapchat, and Viber