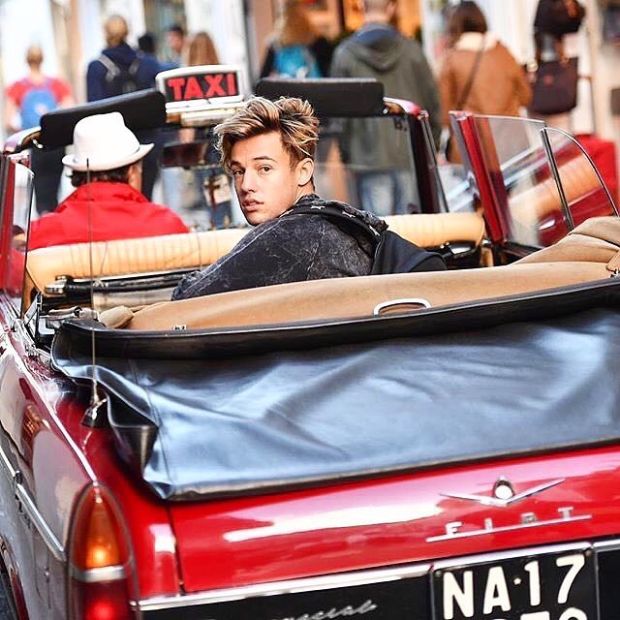 Once upon a time, the world didn't care about Cameron Dallas. A few million Vine followers later, the model is now opening the next Dolce & Gabbana show. Baby, this is what dreams are made of.
The model, who fronted a Calvin Klein campaign in less than a year of being an internet sensation, found himself as a guest on The Late Late Show with James Corden. Beside Pharell Williams and Khloé Kardashian, Cameron announced his runway debut. Naturally. He also got advice from James on how to work the runway.
Fashionista brands Cameron's runway gig with Dolce & Gabbana as the labels latest bid for millennial attention. Last season, it had models taking selfies down the runway as a nod to how social media is affecting even the most established labels in the world. With this latest venture, the gamble just might work and launch Cameron further into star status.
Photo courtesy of Fashionista
Follow Preen on Facebook, Instagram, Twitter, Snapchat, and Viber