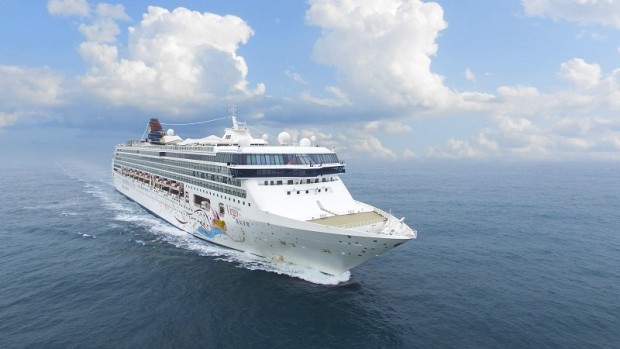 When it comes to traveling, we always find ourselves saying that there are so many countries to go to in so little time. Sure, a plane ride can get you anywhere. But sometimes we want another option that'll cover a number of countries in just a week or so. A popular choice nowadays? Cruise ships.
It's expected that cruise travel and investments will have a significant growth this year based on the State of the Cruise Industry Outlook. Likewise, a record of 25 million passengers are expected to ride cruise ships by next year. So it's no surprise why it's becoming a hot travel option these days. Plus, more Filipinos are also opting for international cruise jobs.
One popular firm is Star Cruises, which recently announced the first cruise that will homeport in Manila—the SuperStar Virgo. And we spoke to the president Ang Moo Lim on some things to know before boarding a cruise. This is also helpful for first-timers.
#1 Book early
This is a basic rule that everyone should follow so they won't run out of tickets for a trip. "We always have our promotions early so you can plan ahead," Moo Lim says. He adds that a summer cruise is the best way to go so no typhoons will coincide with your trip.
#2 Bring what's sufficient
No, you don't need to bring 17 luggages like Miss Thailand. If you're on a one-week cruise, it's best to bring enough for that time period. "It's advisable to bring smart casual clothing, something to wear for the gala dinner, and [workout-appropriate clothes] if you want to do sports onboard," Moo Lim says. Also, don't forget to bring your passport, other IDs, and cash with you during the trip.
#3 Learn the culture
Just like other cruise ships, the SuperStar Virgo will dock in Laoag, Taiwan, and Hong Kong. Passengers are allowed to go down and explore the cities, and are also encouraged to know about the culture before anything else. "Normally, we [orient people] on what to do and what not to do on the tour bus," Moo Lim says. "Before you go to the destination, we will quickly give an intro and tell passengers about the culture. [For example,] basic phrases to say in Cantonese."
#4 In case of emergency
Moo Lim explains two ways to get out of emergency situations on and off the cruise.
First, when you get into an accident or suffer an illness onboard, you must know where the clinic is. "We have a clinic and doctors on the ship," he says. "So if for example you don't feel too well, we do have a doctor there. And for very serious emergencies, which is not very often, we can actually call in a helicopter which will take you to the next port."
And before exploring one of the cities, crew members will give you a list of local numbers to call and the address of the nearest agent. "We have a local agent [in those locations] and you can always seek help there."
#5 Don't disturb the passengers
Although you're basically free to have fun and do whatever on a cruise ship, Moo Lim still reminds us to not get too carried away. "Most cruise passengers, more often than not, are very cultured. We don't scream and shout and run down the walkway. Nothing weird," he says. "But by all means, have fun. You are free to express yourself, but also have the courtesy enough to not disturb other passengers."
#6 Take a chill pill
This is a tough decision when you're on vacation and there are so many things to do on a cruise ship like shop, eat, or even watch a play. But Moo Lim reiterates that you're free to do anything on a cruise as long as you feel refreshed after the vacation.
"The beauty of cruising is you get to choose. If you feel like sleeping then by all means sleep. You're not working. If you feel like eating, then eat. There's no hard and fast rule," he says. "Many times people maximize it because they [rarely] go to a vacation, and they come back tired. That is not a vacation. You're supposed to come back refreshed."
Photos courtesy of Green Bulb PR
Follow Preen on Facebook, Instagram, Twitter, Snapchat, and Viber