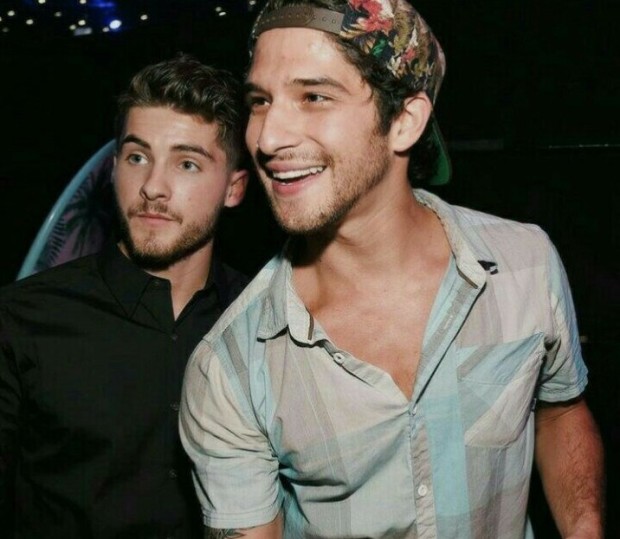 Teen Wolf stars Tyler Posey and Cody Christian are the latest victims of private photo and video leaks.
According to Just Jared and Hollywood Life, a provocative video of Cody and photos of Tyler surfaced earlier this week. A source close to Cody says he was "absolutely mortified, embarrassed, and furious over the video leak."
While fans were shocked over the ordeal, they also expressed support for the actors with the hashtags #WeRespectYouTyler and #WeRespectYouCody.
PROTEC THEM AT ALL THE COSTS #WeRespectYouCody @ReallyCody #WeRespectYouTyler @tylergposey pic.twitter.com/PuGOtYmV5E

— mila¡¡! 🇨🇱 (@wallskirschtein) January 15, 2017
RESPECT LUCY HALE
RESPECT CODY CHRISTIAN
RESPECT TYLER POSEY
RESPECT PEOPLE!!!! #WeRespectYouTyler

— julie (@siriusblvack) January 15, 2017
But this is just two of many instances of photo leaks in Hollywood. Most recently, Lucy Hale and Maisie Williams' private photos were also leaked by hackers. This shows how there are still insensitive people who will go through someone's belongings without consent. Worse, exposing them for the world to see. (Remember "Celebgate"?)
There's also the case on how women are unfairly treated when their private photos are leaked. They are mostly tagged as "scandalous" and the celebs are also shamed. Meanwhile, a male celebrity would even get cheers.
This is a lesson for netizens to be more responsible with things like this. They shouldn't spread it further and not ridicule or shame the people involved—regardless of their gender. They are all victims of these photo leaks, so it's best to respect their privacy.
[
Teen Vogue
]
Follow Preen on Facebook, Instagram, Twitter, Snapchat, and Viber