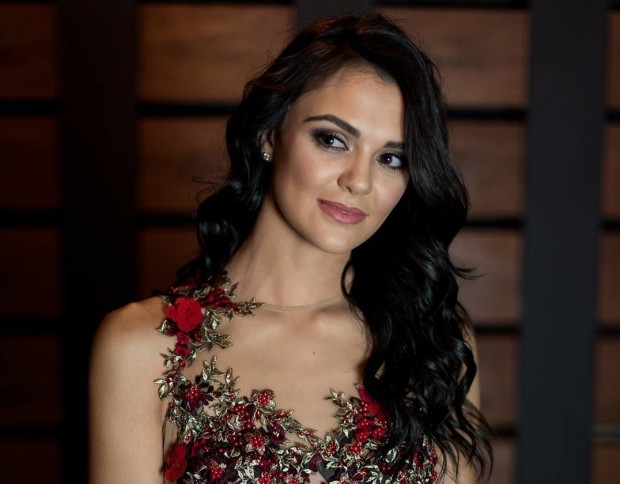 Martin Bautista pulled a fast one as he casually announced on his Facebook that he designed a dress for Miss Namibia Lizette Esterhuizen for the 65th Miss Universe Filipino Designers Fashion Show at the Charity Auction Gala. The event will be on Jan. 23 at the Conrad Hotel, featuring designers Kristel Yulo Diaz, Pablo Cabahug, and JC Buendia.
Short of giving us a peek of the actual dress, Martin gave us the scoop on how he developed the design and how he has to do it given a short amount of time and even without an actual fitting.
What was the first thing you thought of when approached to design the dress for Ms. Namibia?
The first thing did I did was to search for her on Google so I have an idea of what she looks like.
How is it different from your other creations? How is it similar?
This one needed to have a mass appeal! I believe that designing for beauty pageants is a different ball game from making a collection for a fashion show.
What features of Ms Namibia did you want to highlight through the dress?
Her height! She's 6'0″. One of the tallest!
How long did it take you to make the dress?
A week.
What was one challenge you had to overcome to make the design?
There were no fittings allowed and we were only given the measurements few days before the show.
What materials did you use to make the dress?
Crepe and neoprene
What's a special element you placed in the dress you want some focus on?
Pockets and the trousers under the dress.
What's it like working with Miss Namibia for this project?
Very honored that I wa  s chosen to be part of this project! I never thought of dressing up a Miss Universe candidate. I've followed the competition since I was young!
Will you be watching the pageant? What's your favorite portion?
Yes. Favorite part would be the call-out of semi-finalists.
Photo courtesy of Lizette Esterhuizen's Instagram 
Follow Preen on Facebook, Instagram, Twitter, Snapchat, and Viber