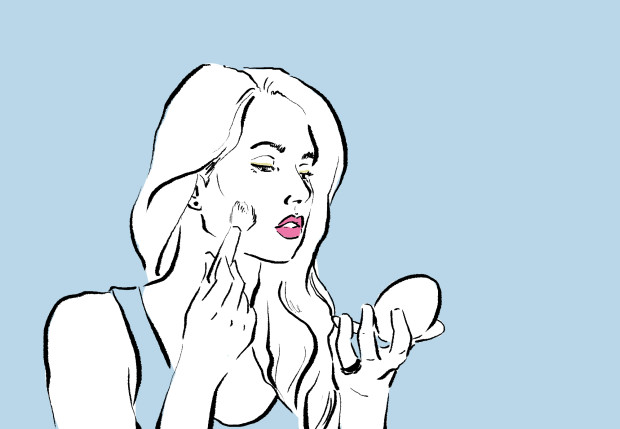 Blush baffles me. Between contour and highlight, where do I exactly put it? (See what I did there?) It doesn't help that there are a million shades out there from soft pinks to even a purple-red.
Though some have mastered the just-pinched technique, blush holds a lot of possibilities. From making your look healthier to setting a middle ground for your eye shadow and lipstick choice, blush can make or break a look. This is why we consulted with Kris Bacani, affiliate makeup artist of Make Up Forever Philippines, to give us some pointers on how to do blush right.
What are the common blush mistakes women often make?
I sometimes see women with streaky/splotchy blush, meaning they're not well-blended. I also see some who use their blushes as contour (very '80s!) There are also some who simply put way too much or use the wrong shade for their skin tone.
What's one blush shade that tends to flatter most skin tones?
A peachy-pink blush flatters most skin tones. [You can try] Make Up Forever Sculpting Blush in #10 Satin Peach Pink.
How do you pair your blush with your lipstick?
You don't need to be very matchy-matchy by using the same shade of blush with your lipstick. The general rule is, blush is a subtle complement to lipstick, it should never overpower.
What kind of brush is best to use?
Traditionally, brushes with synthetic bristles are used for cream products, and brushes with natural/animal hair are used for powder blushes. They now make quality synthetic brushes now though, so you can use them for both cream and powder.
How can you make your blush last longer?
You can make your blush last longer by layering different types. After putting foundation, you can put cream blush or cheek tint first, set with powder, then top off with powder blush. You can also use a fixer spray after doing your whole makeup, to make sure blush lasts longer. [A combination I can suggest is] MUFE HD Second Skin Blush in #330 Rosy Plum and pair with MUFE Sculpting Blush in #8 Satin Indian Pink; MUFE Mist & Fix Makeup Setting Spray.
I don't know where to put my blush in between my contour, bronze and highlight! How can I get it right?
The layers should be: contour on the hollow part of the cheekbone, blush on the fleshiest part of the cheekbone, and highlight on the tops of the cheeks. So the blush should be seamlessly sandwiched in between contour and highlight. If you decide to use bronzer, you can put it sparingly on top of blush. You can also just replace blush with bronzer for a sunkissed glow.
What's the best way to determine if a blush suits me?
The best way to determine if a blush suits you is if it mimics the natural flush that you have after a workout or after seeing your crush walk by!
What's better: a shimmery blush or a matte one?
Shimmery blushes give the illusion of healthy, glowing skin. But if you have oily skin, I suggest sticking to matte ones since shimmery blushes will further aggravate the look of oiliness. Something in between, like a satin finish, is ideal.
What's a lipstick shade that also works well as a blush?
A raspberry shade of lipstick, something that has the same shade with lip and cheek tints will work well as blush.
Art by Dorothy Guya
Follow Preen on Facebook, Instagram, Twitter, Snapchat, and Viber