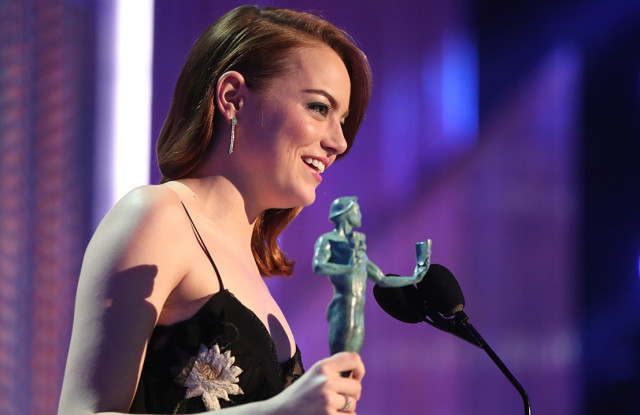 Don't you miss the good old days when watching awards shows was about the artists who struggled to mount a TV show? Now that Donald Trump is banning immigrants on top of all sorts of outrageous decisions, we won't have that for a while. This is why we can't have nice things.
The Screen Actors Guild Awards, kept this theme going as actors accepted their awards, each with a clear statement on current affairs. Emma Stone, who accepted her Best Actress in a Feature, said in her speech, "Things are very inexcusable and scary and need action. I'm so grateful to be part of a group of people that cares."
Funny woman Julia Louis-Dreyfus spoke about her immigrant father and declared, "I'm an American patriot. And I love this country, and because I love this country, I am horrified by its blemishes, and this immigrant ban is a blemish and it is un-American."
Simon Helberg of The Big Bang Theory was already blatant with their message against Donald Trump's actions as they walked the red carpet.
The Big Bang Theory star Simon Helberg and his wife Jocelyn Towne made a statement at the #SAGAwards: https://t.co/686gfUEuyr pic.twitter.com/nXlSQHzIeK

— E! News (@enews) January 30, 2017
This comes on top of Meryl Streep calling out Trump during the Golden Globes.
The message is clear, and we need to teach Mr. Trump to lend an ear to his former colleagues. Remember,  Trump was a TV star once upon a time.
https://www.youtube.com/watch?v=pBHJkbDPW6U
Maybe the truth is too harsh?  As someone who admits to watching a lot of TV and hardly ever reads books, it looks like the winners of the SAG Awards might do Donald some good when he's channel surfing.
For example, you could start with American Crime Story: The People Versus O.J. Simpson. It could help him get a grip on how the law works and how the mighty can fall from grace. Not to mention, the racial tones of the show can help him understand the struggle of both sides.
Hidden Figures won Outstanding Performance by a Cast in a Theatrical Motion Picture and revolves around three black and female scientists who helped in the crucial calculations for NASA. If Donald doesn't learn anything from this, then everything else is an alternative fact.
If Donald doesn't enjoy biographical works, he should watch Stranger Things. Perhaps he can ask himself whether he relates to the people or the monsters in the show. Just so we can clear things up. Shameless would help Donnie understand  the plight of the people he's supposed to be fighting for. A comedy on how a family copes with their alcoholic father shows that poverty doesn't come in just one garb, nor is it the stereotype seen in trailer parks or rural areas. Veep, a show that follows the first female vice-president could hit close to home for the current US President. And hey, with his current record, Julia Louis-Dreyfus is doing a better job in office.
I just don't know how he'll take The Crown and Game of Thrones. Perhaps he might get offended at how other people can be more outlandish than he is. Oh, and please don't tell him about Orange Is the New Black.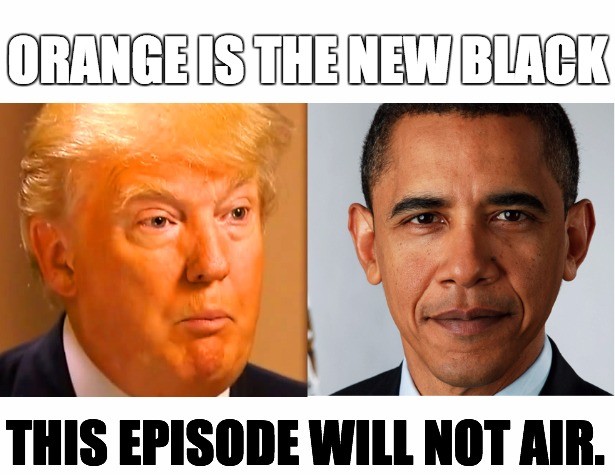 Photos courtesy of IMGFlip and E! Online
Follow Preen on Facebook, Instagram, Twitter, Snapchat, and Viber