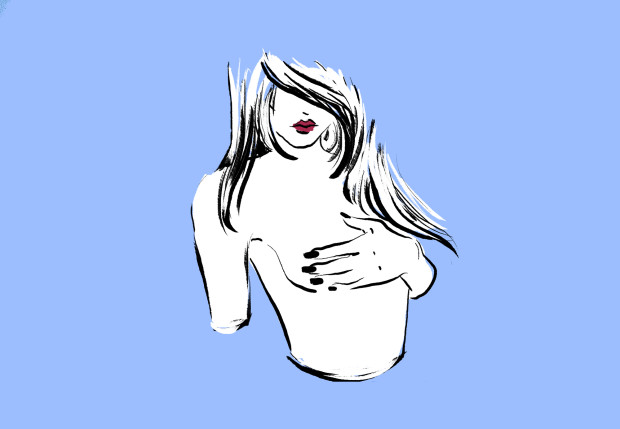 Getting a mastectomy is scary for any woman. This procedure reduces the risk of breast cancer by removing the tissue on one or both breasts. One famous example is Angelina Jolie who explained why she got a preventive double mastectomy in her 2013 New York Times op-ed. Likewise, recent statistics also show that the number of women who get double mastectomies have tripled in the last decade.
While women who undergo this operation are aware of its benefits, there are also precautions, especially when they get breast reconstructive surgery. The New York Times points out that these women suffer side effects that they weren't aware of.
#1 Expect numbness
The good news is you can get a breast reconstructive surgery after getting a mastectomy. This will make your breasts look good as new and even make them firmer. However, the consequence is that you won't regain any feeling on your breast area. Dr. Clara Lee, associate professor of plastic surgery at Ohio State University, tells NYT that they promise women that their breasts will "'feel' like a natural breast, referring to how it feels to someone else, not the woman."
As one mom would put it: "I can't even feel it when my kids hug me."
#2 Image over sensation
In relation to the previous point, several doctors admit that they only ever focus on what the breasts would look like and not the aftereffects. "Our focus has been on what women look like," says Dr. Andrea L. Pusic, a plastic surgeon at Memorial Sloan Kettering Cancer Center. "What it feels like to the woman has been a kind of blind spot in breast surgery. That's the next frontier."
#3 Not feeling bruises
What's scary about the numbness is that women can't feel when they're hurt or bruised. Several of them say that they don't realize they've been severely burned by curling irons or blow dryers. Some even get surprised to see blood because their bras are cutting into their skin.
#4 Internal pain
Another side effect is getting post-mastectomy pain syndrome (PMPS) which is caused by nerve damage. According to the American Cancer Society, PMPS afflicts 25 to 30 percent of women experience this after surgery. Although this is a common occurrence, cancer survivor Michelle Lamon Romero tells NYT that her doctor told her that "it's all in your head." "The surface of the skin is numb—if you run a needle over it, I can't feel it. But I can feel the pain underneath just radiating everywhere," she says.
#5 Miscommunication with doctors?
"No one said, 'You will not have sexual arousal in your chest again,'" mom and breast cancer survivor Dane'e McCree says. "I thought that because I was able to keep my nipples and the blood supply, I'd keep my feeling." This shows a clear problem between patients and doctors. This is further supported by Reuters, which reported that only 28 percent of women recall being told that there are risks involved in getting breast reconstructive surgery.
However, it's also important to note that there are still no clear solutions on whether a woman can still regain sensation after a mastectomy. "Restoring sensation is one of those things that's regarded as the holy grail of breast reconstruction. But no one has shown in any scientific article that we're able to return sensation in any reliable way," says Dr. Frank DellaCroce, plastic surgeon and founder of the Center for Restorative Breast Surgery.
It's a sad fact, yes. But what patients ask their doctors is to simply inform them of the all the possible effects and not be blindsided by them.
Art by Dorothy Guya
Follow Preen on Facebook, Instagram, Twitter, Snapchat, and Viber