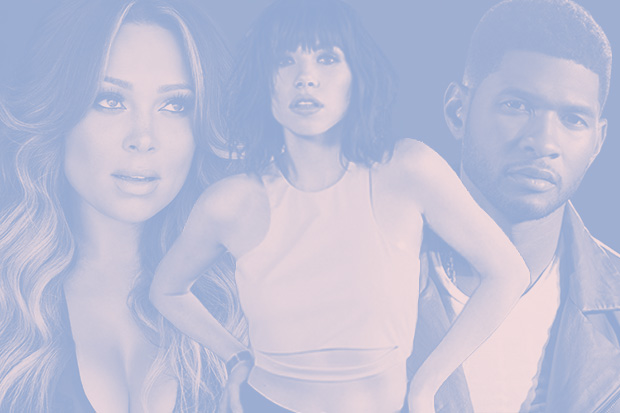 We feel a series of emotions on Valentine's Day that we often express via songs. We know too well the number of times cheesy songs are played on this day. Also the nights that we would blast Adele or Sam Smith when we're feeling heartbroken.
But how about a playlist that caters to all these feelings at the same time? Of course, we didn't want it to be the same sappy one you hear everywhere and every year. To make it more interesting, we thought we'd ask the guys from Scout Magazine editor-in-chief Romeo Moran and editorial assistant Lex Celera—just for a different (aka, male) perspective. What we got was a mix of pop and R&B that'll soothe you no matter what mood you're in.
It starts out with Darwin Daez's "Radar Detector" and Tamia's "So Into You," which relates to all our giddy feelings with our significant others. And if you're missing them, play "T-Shirt" by Shontelle.
When things get rocky between you two, you have Usher's "Crash." But when things just don't work out, we suggest getting some ice cream while listening to "Roses" by Carly Rae Jepsen. (Sorry in advance if you start tearing up.)
After all the tears and sadness, you need to slowly get back up and move on from the pain. "Take Care" by Drake and Rihanna might just get you out of the rut you're in with its upbeat tune.
Check out the playlist below, save it to your Spotify account, and feel free play it nonstop tomorrow.
Art by Yayie Motos
Follow Preen on Facebook, Instagram, Twitter, Snapchat, and Viber