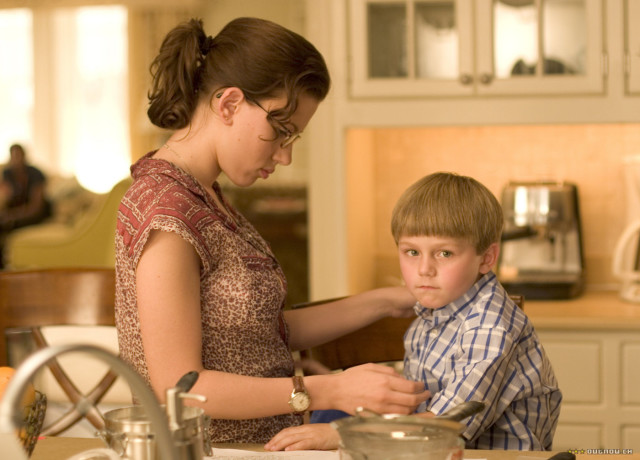 Every week, Preen tackles motherhood sans the rose-tinted glasses. Our columnists L. Juliano, Marla Darwin, Monica Eleazar-Manzano, and Rossana Unson tell their personal experiences like it is—at times frustrating, oftentimes confusing, but always enlightening.
"I don't even have time for myself! It's work-home-work. I'm just happy Brad was able to take the night shift. It's him or daycare," sighed Amanda. My sister Bi threw her hands up in agreement. We're in L.A. where Bi stays at home with her two kids and my brother-in-law who works long hours in a construction firm. Her youngest is four and quite a handful. Bi's disheveled hair and stained shirt said it all. Her friend Amanda stopped by for a quick chitchat before her two-year-old whined and pulled her out of Bi's house.
And there's me, cradling a hot cup of coffee in the kitchen counter, mouth shut, while yaya gave little bub a bath. I don't think I've felt any less of a mother, nor have I appreciated yaya the way I should, following that moment.
Hubby and I expect so much from yaya. On top of caring for little bub and her things, we want her to think just like us. We've made sure she's properly compensated to act as the caregiver we want her to be. I've longed to wake up in the morning and just dive into work without her interrupting my flow—even after three years with me, she still asks me (or I end up correcting her) if she's doing the right thing with little bub. Then other concerns like food, toys, medicines, or activities I assume she's already drilled into her head. Her reflexes are terribly slow. She also has an irritating habit of misplacing stuff and asking me where I last saw them. Like, duh, "Trabaho mo yan, di ba?" (It's your job, right?)
Bringing her to the States with us was a shortsighted decision. Yaya was out of her routine and that means chaos times 10. She couldn't stand plane rides and was debilitated the entire 14-hour trip. It also took her a complete week to get over jet lag. And probably due to the new environment, little bub just clung to me and her daddy. Let's not even get into the cost of having yaya tag along. "I don't know how you do this every day with her. Maloloka ako (I'd go crazy)," hubby usually quipped.
It's the kind of lament I can easily grumble about with fellow moms here in Manila. Sharing yaya stories is everyday banter, and it's how we keep ourselves vigilant from the crazy ones. Whenever I hear about a yaya who abused someone's kid, I give a quick thanks to God for my luck. Then the fleeting gratitude burns up in the next mishap.
In the States, however, I felt like this prissy entitled brat who never bothered to lift a finger. Seeing Bi exhausted and depleted, losing her temper, caving in to guilt, and surrounding her world with just her kids was a slap on my face. How dare I complain? Her disconnection with her husband and how they accept it as an obvious next level to marriage is painful to see. Work, hobbies, and "me-time" are selfish luxuries.
I didn't just become grateful to have a yaya, I also saw yaya for the person that she is. As any of us, especially those who handle kids on a daily basis, we have our limits. We have our weaknesses. We make mistakes. And yet, never once did I see her roll her eyes or raise her tone on little bub. She cares for her like her own, she protects her fiercely, and she puts my daughter's needs first. What else can I really ask for? Even my mother-in-law who has no patience for unproductive kasambahays praises yaya for her dedication. "Hindi ka na makakahanap ng yaya na mamahalin anak mo ng ganyan… at tatanggapin mga saway nyo na walang angal (You won't be able to find another yaya who will love your child like she does. And will accept all of your criticism without fighting back)," she often tells me.
So I guess bringing yaya to the States wasn't such a shortsighted decision. I've resolved to count my blessings and work with yaya's limitations rather than try to change her. Besides, we won't be the supermoms we aim to be if not for yayas. Let's see them as the partners that they truly are.
Disclaimer: The views expressed here are solely those of the author in her private capacity and do not in any way represent the views of Preen.ph, or any other entity of the Inquirer Group of Companies.
Photo courtesy of The Nanny Diaries
Follow Preen on Facebook, Instagram, Twitter, Snapchat, and Viber