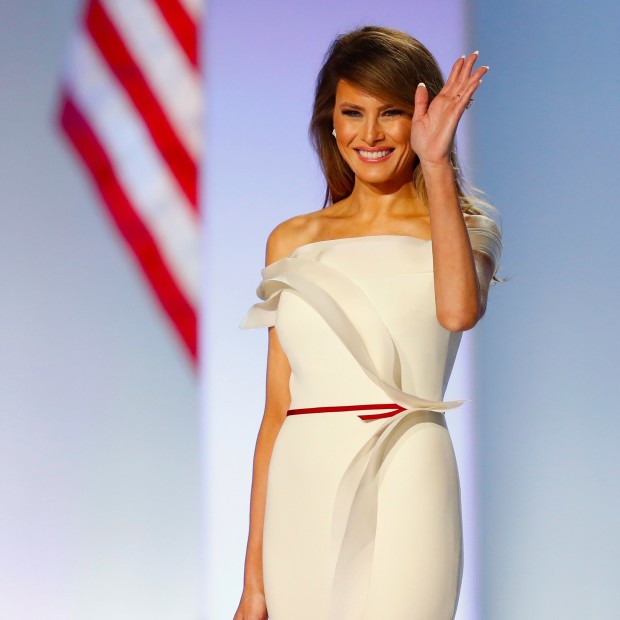 First Lady Melania Trump has been low-key since Donald Trump was sworn in as president. But earlier today, she made a powerful statement after Emily Ratajkowski called out a reporter who slut-shamed Melania.
In a series of tweets, Emily said she sat next to a New York Times reporter who claimed that Melania's was "a hooker." She called out this unnamed reporter and emphasized that slut-shaming is unacceptable.
Sat next to a journalist from the NYT last night who told me "Melania is a hooker." Whatever your politics it's crucial to call this out for

— Emily Ratajkowski (@emrata) February 13, 2017
what it is: slut shaming. I don't care about her nudes or sexual history and no one should.

— Emily Ratajkowski (@emrata) February 13, 2017
Gender specific attacks are disgusting sexist bullshit.

— Emily Ratajkowski (@emrata) February 13, 2017
NYT also released a statement to Politico saying that they've talked to the reporter about the incident.
Meanwhile, Melania responded to Emily's tweets and applauded women "who speak up, stand up, and support other women." A move that even Pres. Trump might not do since, you know, he admits to sexually harassing women.
Applause to all women around the world who speak up, stand up and support other women! @emrata #PowerOfEveryWoman #PowerOfTheFirstLady

— Melania Trump 45 Archived (@FLOTUS45) February 14, 2017
However, some still find it ironic that Melania tweeted "#PowerOfTheFirstLady" since she's currently living in Trump Tower and not working in the White House East Wing. While we agree that a hashtag might not do much (yet), maybe this is the time for her to stand up for women's rights. Especially in a time wherein the Trump administration are passing laws that restrict women of health care and possibly defund violence against women programs.
Like we said before, just because you disapprove of the Trump administration still doesn't give anyone the right to disrespect and slut-shame Melania.
[
Glamour
and 
Vogue
]
Photo courtesy of PopSugar
Follow Preen on Facebook, Instagram, Twitter, Snapchat, and Viber