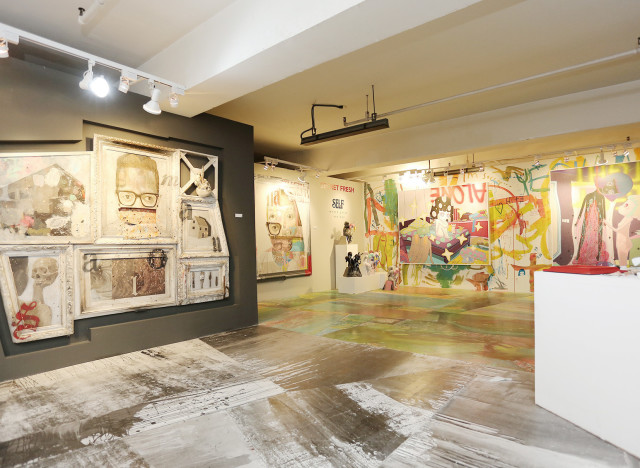 Every February, the ritual of going to Art Fair only draws more and more people. This year's affair holds to that pattern as an excitement builds up over tomorrow's formal opening to the public. At the preview, we got a first glimpse at what it has to offer, from prints by the country's veteran artists to the installations of the new blood that's breaking barriers here and abroad.
If you're just the type who casually enjoys art and is a little intimidated by this big event, fear not as we composed this guide for you. We got you covered from what you should prepare for to how you can get the best photo (and art work!) to make it worthwhile.
Know what to wear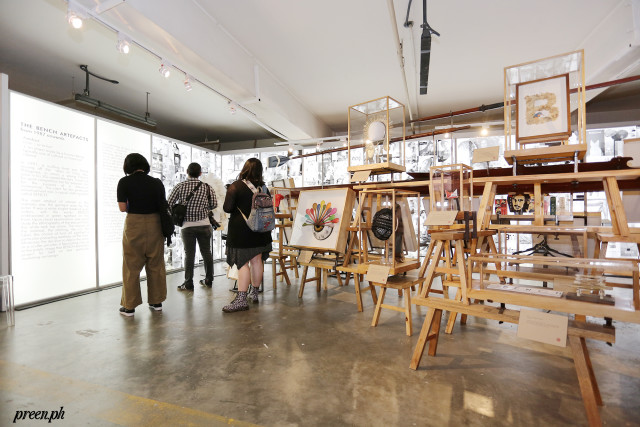 Art Fair takes over the fifth to eighth floor of The Link so you will do a lot of walking.  You will need to walk back and forth to appreciate a few pieces so wear comfortable shoes. Don't forget to bring a spacious bag to place the flyers, magazines, and other paraphernalia you will pick up to understand the art works. A few business cards will help too as you will encounter gallery owners and artists, so it may help in your future art endeavors or purchases.
Grab a drink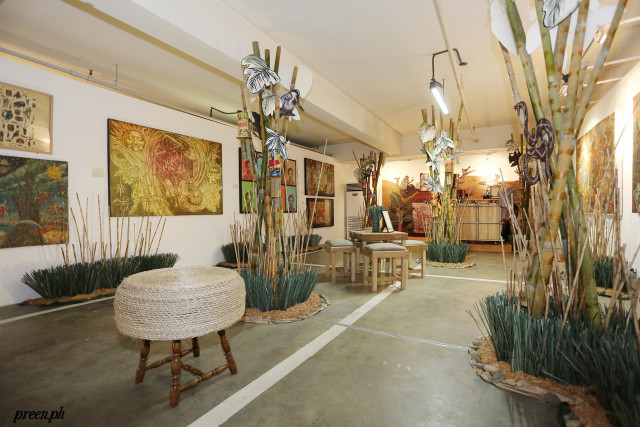 At the fifth floor, Don Papa is serving a few cocktails. Wine is found on the sixth floor beside Art.ph's booth. On the roofdeck, there is Print Café and a bar where you can sit down and appreciate the Makati skyline. They say art is better appreciated with a full stomach and a glass of wine in hand. Or at least that's what we believe.
Shopping spots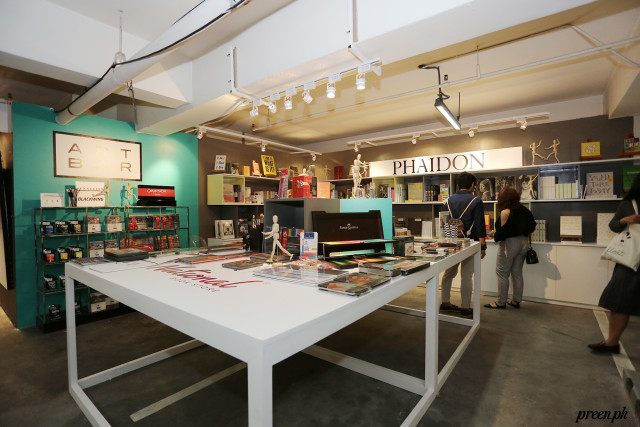 If you are itching to make your own art or to at least bulk up your art knowledge, you can pick up craft supplies and art books at the Art Bar on the sixth floor. Art.ph on the seventh floor offers books as well. Of course, this is apart from the actual art shopping you will do for different paintings, sculptures, and installations.
You can get practical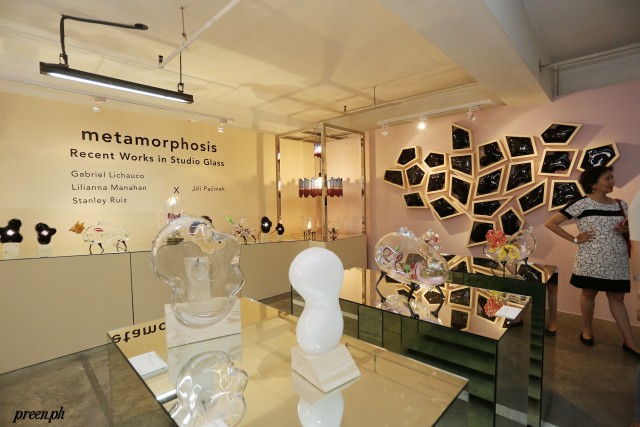 Art isn't just pretty stuff hanging from the wall. A few of our picks are lamps and light installations from Liliana Manahan, Gabriel Lichauco, and Stanley Ruiz in collaboration with Jiri Pacinek made of handblown glass and metal, which make for functional home pieces. If you want to wear some art, there are the works of Michelline Syjuco on the seventh floor if you're in the mood for baubles that serve as collector pieces as well.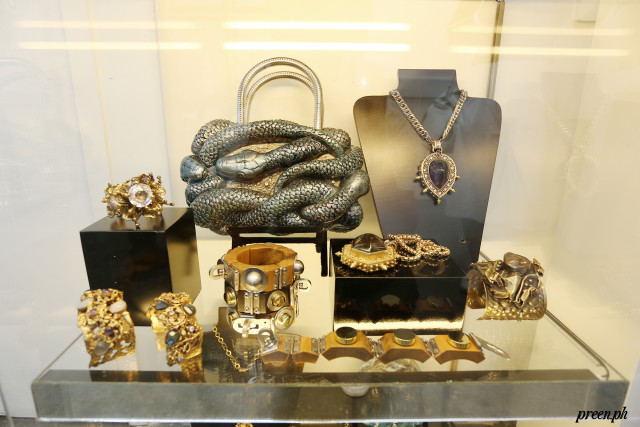 Steel your system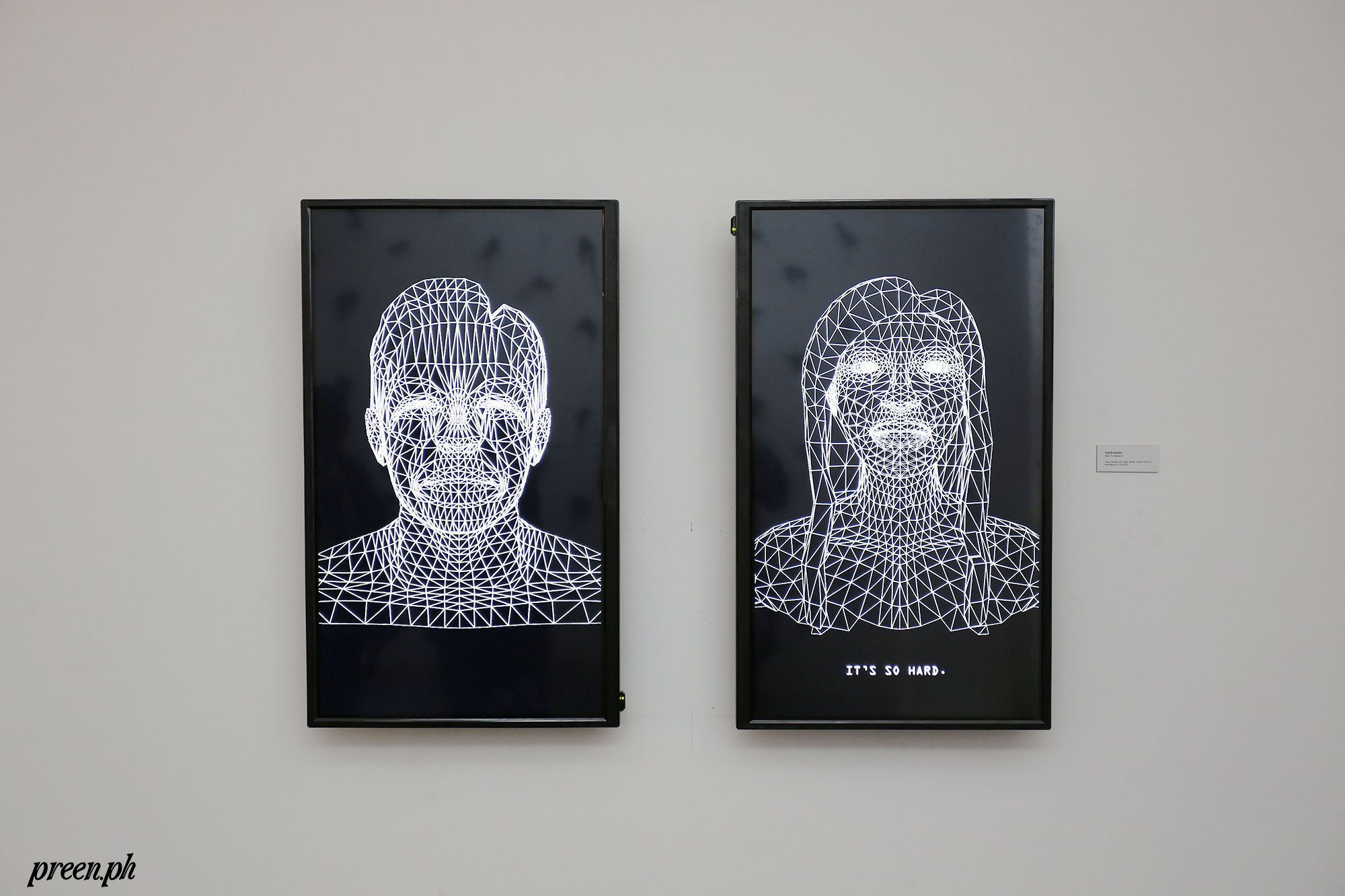 Art can range from the colorful paintings of Wawi Navarroza and the monochromatic works of Pio Abad to the shocking deities of Agnes Arellano and the disturbing sound installation of Tad Ermitaño which is based on former president Marcos' sex tape. Be open and learn how to appreciate them in their own standards. Art is also meant to let you view things in a different way and takes you out of your comfort zone for a learning experience.
Don't forget the 'gram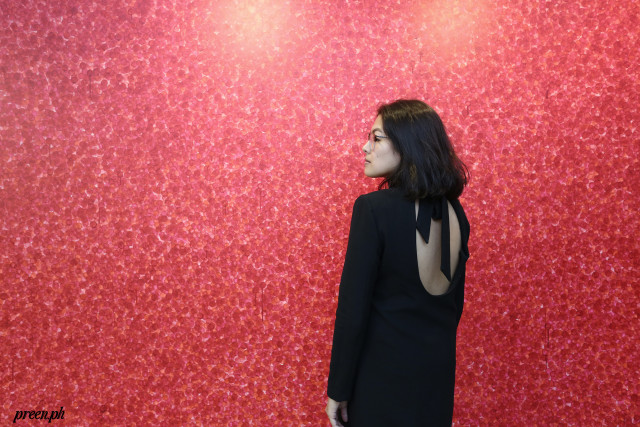 What's all this art without a photo? A few Instagrammable spots are against Maria Cruz's painting entitled "Red" on the seventh floor, the colorful space of Secret Fresh (even the floor has designs on it), the corner filled with Cesare Syjuco's "Perfection" and "A to Z Chameleon" collection, the nostalgic gazebo by the Kalye Kollektib, and the projected illustrations by Garapata.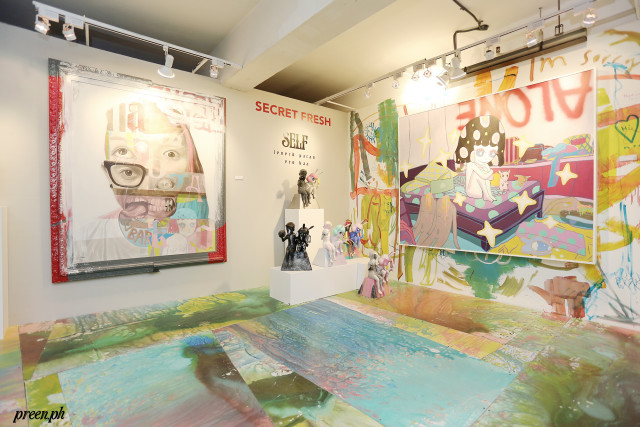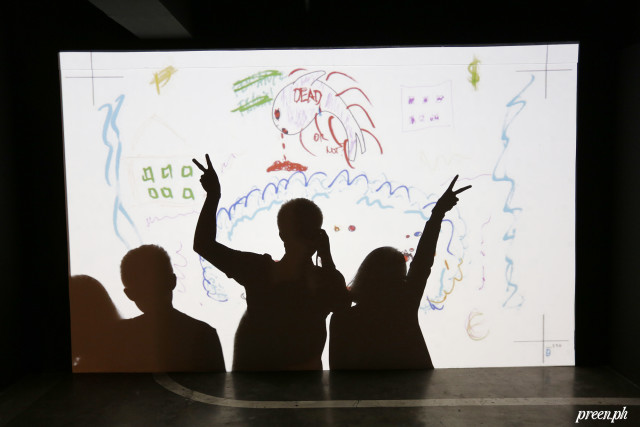 Don't touch the artworks
When something looks incredibly nice and interesting like the works of Jigger Cruz and Max Balatbat, it's hard not to get curious and touch. Please keep your hands to yourself unless it's an interactive piece or you have the artist's permission.
Chat up the curators


Don't be shy to approach the curators and representatives of each gallery, they have the information you need to get to know the pieces that are displayed and the stories behind the artists. Like did you know that  Martha Atienza (represented by Silverlens Galleries) is finishing up in Singapore Biennale and will be coming up in two more international art fairs?
Art Fair Philippines will run from from Feb. 16 to 19 from 10 a.m. to 9 p.m at The Link Carpark, Ayala Center, Makati City. Entrance fee is at P250. For more information, visit their website.
Additional text by Jacque De Borja
Photos by RG Medestomas
Follow Preen on Facebook, Instagram, Twitter, Snapchat, and Viber