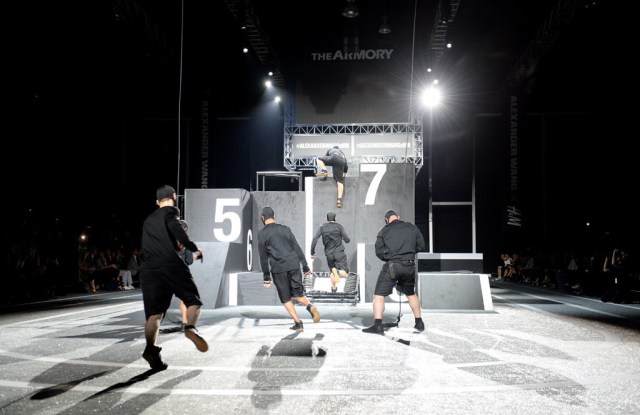 Fashion can get ugly and when it does, it can get gnarly. A representative from Philipp Plein says they never copied Alexander Wang's H &M collaboration presentation for Plein Sport's latest runway show.
Last Feb. 14, Alexander Wang posted a video meme of the two shows playing side by side, reflecting how there's a similarity in many elements of the show, including having a track lane and how models sported boxing gloves and athletic harnesses with their ensembles.
https://www.instagram.com/p/BQgldZGjE1W/?taken-by=alexwangny
Since then, the issue has been picked up by major publications, putting Philipp Plein on the defense and in the eyes of those who don't dig a little deeper, convicts him for blatant copying.
Speaking to WWD, Philipp Plein marketing and communications director Jennifer Leppla says that the video is "misleading" as it doesn't show the details which made the Plein show different from Alexander Wang's. She said that the video "does not show the main theme of the show, which was the two-story gym hidden behind the reflective walls, which was revealed at a certain point during the show."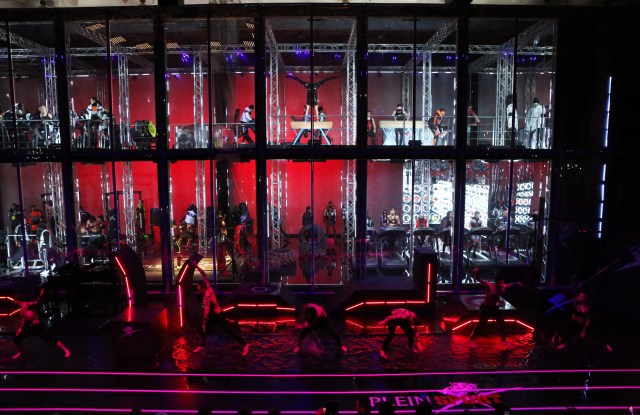 As of writing, Alexander Wang has not made a comment about Philipp Plein's statement over the plagiarism accusations. We have a feeling this could get ugly unless both camps prove to be a good sport after all.
[
WWD
]
Photo courtesy of WWD
Follow Preen on Facebook, Instagram, Twitter, Snapchat, and Viber