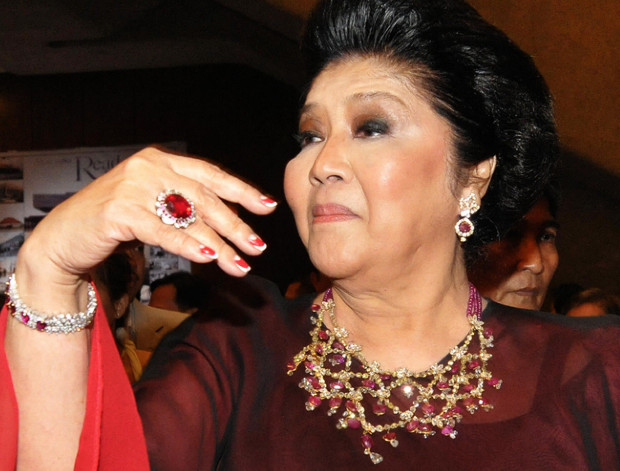 Since the #MarcosBurial, we'll take the small victories over the Marcoses any time of the day. Inquirer.net reports on how the Supreme Court reaffirmed the forfeiture of the Marcos jewelery collection in favor of the government, despite the bid of Imelda and daughter Imee to review the first decision of the court.
The Supreme Court affirms that the Marcoses failed to prove that the jewlery was acquired through lawful means. The jewelry costs around $110,055 to $153,089. The court also slammed down the claims of the Marcoses being denied due process to prove that they lawfully purchased the jewelry. I am going to say that again because I didn't believe it either: The Marcoses say that they were denied due process in court…a little off considering that denial of legal protocol is something they are familiar with.
The Malacañang Collection is the third jewlery collection of the Marcoses seized by the government. It carries that name as they were found in the presidential estate shortly after the Marcoses fled to Hawaii. It is a relatively small collection compared to the Hawaii collection (seized when the Marcoses landed on the American island) and the Roumeliotes collection which was obtained from a Greek national as he was leaving Manila in 1986. The Malacañang collection is currently in safekeeping at the Bangko Sentral ng Pilipinas.
Still at large are a few baubles which Imelda acquiared on her frivlous trips abroad. Each piece are estimated worth more than enough to finance feeding programs, create major city infrastructures, and educational opporutunies for thousands of citizens. This is on top of the search for the art pieces Imelda amassed which include masterpieces from Monet and Vincente Manansala.
Photo courtesy of FX Gallery