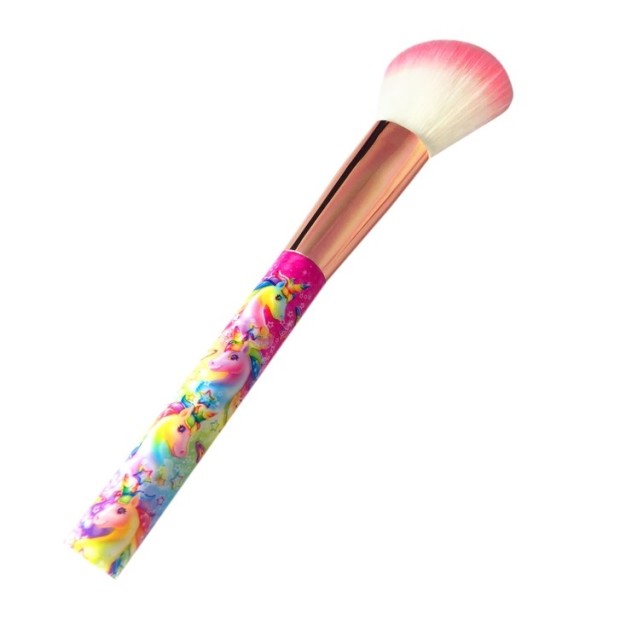 No sugarcoating here as Glamour Dolls is putting in motion to create a Lisa Frank makeup collection. A blush brushwith a multi-colored unicorn print handle is already available for pre-selling and now it's up to you if you want more from the '90s favorite.
Glamour Dolls, an indie makeup brand, created a Kickstarter page to make it all possible. The brand plans to come out with a lip balm, a liquid lipstick, a highlighter, and a vegan leather bag under the collection. All they need is $30,000 in the next 44 days.  Perhaps if they get more, they can consider international shipping?
For more info, you can tune in to the announcement videof beauty vlogger Kandee Johnson about the collab.
https://www.youtube.com/watch?v=f8tMcjLoxwU&t=40s
[
Allure
]
Photo courtesy of Allure
Follow Preen on Facebook, Instagram, Twitter, Snapchat, and Viber