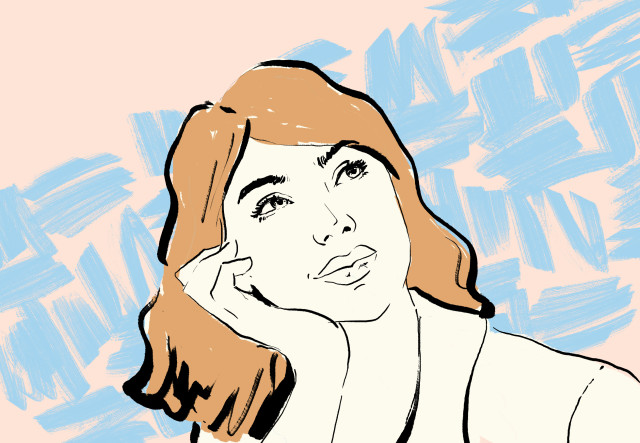 Every week, Preen tackles motherhood sans the rose-tinted glasses. Our columnists L. Juliano, Marla Darwin, Monica Eleazar-Manzano, and Rossana Unson tell their personal experiences like it is—at times frustrating, oftentimes confusing, but always enlightening.
There's an old cliché about experience being the best teacher. It may be cliché but it's actually true. This month is my birthday month and though I no longer look forward to birthdays the way I did when I was a kid, I think it's a good time to look back on what I've experienced in my life and what these experiences have taught me.
I know if my reader is of the younger set (hello, millennials!), she will most likely not take heed. It might be that to truly learn from one's mistakes and victories, one has to make them themselves and not rely on someone else's learnings. But for the sake of the few who might learn something, here are five things I've learned from life.
When it comes to love, after the first heart break, it becomes easier
My first heart break was shattering. Aside from it being my very first love, I also had a baby to go with my broken heart. Every heart break after that hurt badly, but not as painful as the first. Remember, when you survive your heart being broken for the first time, the second time, though not easier, doesn't feel like someone ripped your heart out of your chest cavity.
It's not completely about how you look but how you carry yourself
I've seen many not-so great-looking people who carry themselves with confidence and are positive a great deal of the time. Confidence and kindness can take you far. It's not about how you look, but how you carry yourself. Remember that.
Brands and things don't matter
Yes, I do dream of carrying a Prada or Gucci bag, but if you have these and you treat people like poop, your designer bag will take you nowhere. Kindness always wins over things and brands.
Don't miss any of your kids' school programs because you have work
I used to attend every school program of my eldest daughter and then somewhere along the way I stopped because I had work. On her last program as a senior in high school, I watched the stage through tears. I just didn't know where the time went. I missed out on so much that I could never get back. Take a leave, go half-day, do under time, just go and watch.
Pay attention to your partner (if you have one)
Don't get caught up in parenting and house stuff. You need to date him (or her) at the very least once a month. If you're low on budget, go for ice cream at your nearest 24-hour convenience store or share a budget meal at a fast food chain. Just spent time without the kids around. One day, the kids aren't going to be around anymore and you may look at each other and think, "Who the heck is this?"
I know, I know, this isn't exactly rocket science. You've read about this on Facebook, seen it in a meme, or your grandma already shared some of these with you. But take this from someone who's actually lived to see each one of these be proven via life experience. I think if you take at least half of it to heart, you may find your life suddenly changing a little bit for the better.
Let me get back to you in another five years and I'll have ten things I've learned from life experiences to share with you. Rest assured though, I'll never add "wear sunscreen" to any of my lists!
Disclaimer: The views expressed here are solely those of the author in her private capacity and do not in any way represent the views of Preen.ph, or any other entity of the Inquirer Group of Companies.
Art by Dorothy Guya
Follow Preen on Facebook, Instagram, Twitter, Snapchat, and Viber