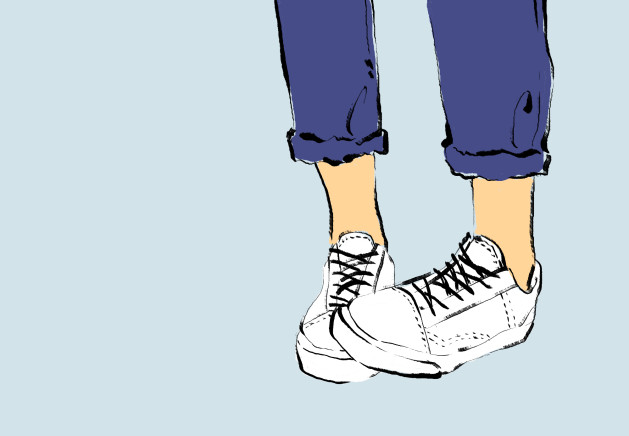 Owning a pair of white sneakers is tricky, simply because it's a dirt magnet. One wrong step―by you or another person―and you'll have that black stain for days, even months. And yeah, I'm aware of the saying that having dirty and worn out sneakers adds to the appeal.  But let's be real here, you didn't buy pristinely white sneaks to have it look like it was tossed in the trash.
Luckily, Mr. Porter motivated us to wash our white sneakers with their easy tutorial. We also picked out items that you can use to bring your sneaks back to its spotless glory.
Step 1: Spot clean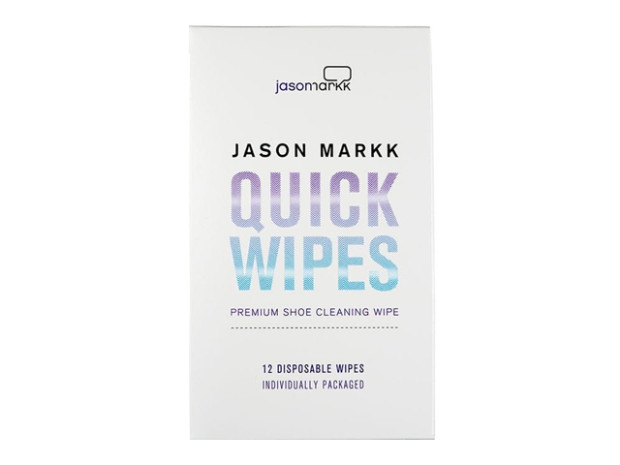 Before anything else, you need to remove superficial marks on the fabric and rubber soles. For easy cleaning, you can use the Jason Markk Quick Wipes which has an abrasive side to remove dirt, and a smooth side to wipe them off. Available at Mr. Porter.
Step 2: Brush off excess dirt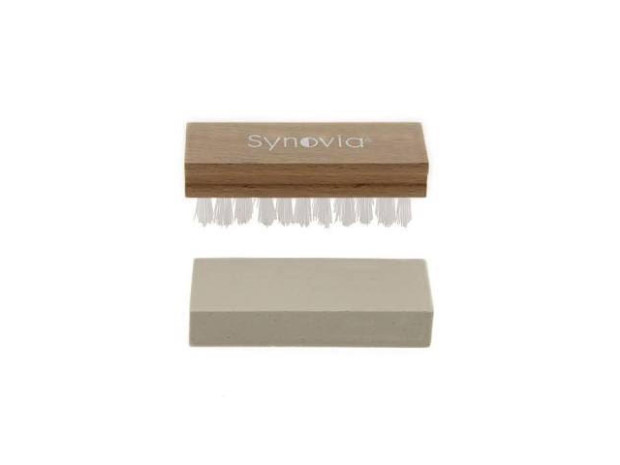 Make sure no dirt is left behind with this Synovia Suede & Nubuck Kit. This comes with a nylon brush and pumice cleaning bar to remove stains and dirt without ruining the color. Available at Nordstrom.
Step 3: Deep clean and dry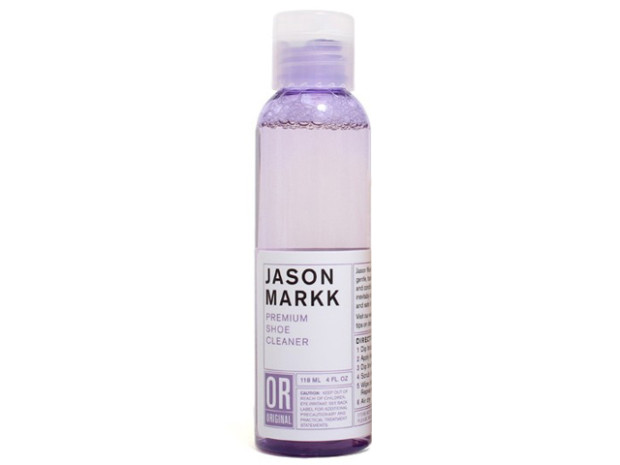 Put a few drops of Jason Markk Premium Shoe Cleaner on a brush and gently scrub the shoes until it foams. For hard-to-reach areas, use a toothbrush. Then wipe the foam off and repeat the process until every stain is gone. Air-dry them afterwards. Available at Mr. Porter.
Step 4: Protect them from further stains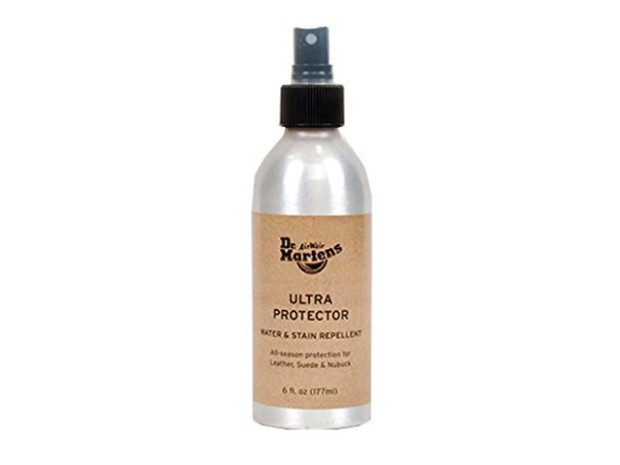 Once the sneakers have dried, you need to apply a protector so they stay clean longer and prevent damage. For this, spray a good amount of the Dr. Martens Ultra Protector. This will keep your sneakers safe from dirt, UV rays, and water. Available at Dr. Martens, Unit 9, Two Parkade, 30th Street corner 7th Avenue, Bonifacio Global City, Taguig City.
Step 5: Keep them fresh in storage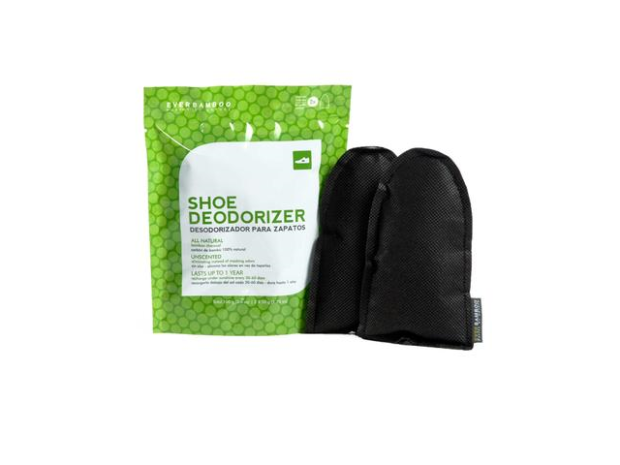 Storing shoes for long periods might cause unwanted stench to your sneakers. It's important to place a deodorizer like these inserts from EverBamboo to prevent this from happening. This product is made from bamboo charcoal which is an effective dehumidifier. Available online.
Art by Dorothy Guya
Follow Preen on Facebook, Instagram, Twitter, Snapchat, and Viber