In time for Elizabeth Taylor's 85th birthday, Vogue writes about a new book  that gives us a peek into the private world of the celebrated star through a collection of 129 photographs. Entitled 700 Nimes Road, named after the address of the said house, photographer Catherine Opie managed to paint a portrait of Elizabeth without actually taking a photo of her.
Through the little details on her vanity and collection of paintings on the walls of her rooms, Catherine's photographs break no illusion: Elizabeth was as glamorous in her home as much as she was in her public life. If you're eyeing to pick up a few ideas from the star, here's are some we can give to you.
#1 Art, art, art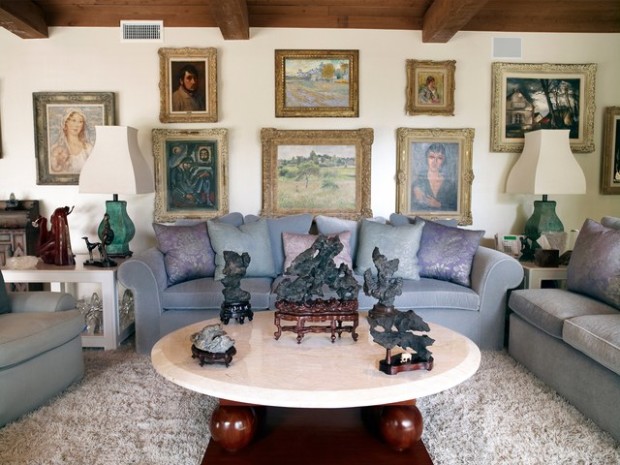 Elizabeth Taylor's walls were covered in art works, including a portrait of her by Andy Warhol. The way the paintings covered the walls in different sizes adds dimension to a flat white wall so hang up your collections and let them mix and match in your home.
#2 Let the light in

Both in her living room and bedroom, huge windows make sure that the house is bathed in light. Glass paneled doors make the room look bigger and more welcoming so take note if you feel the four walls around you are closing in.
#3 Print materials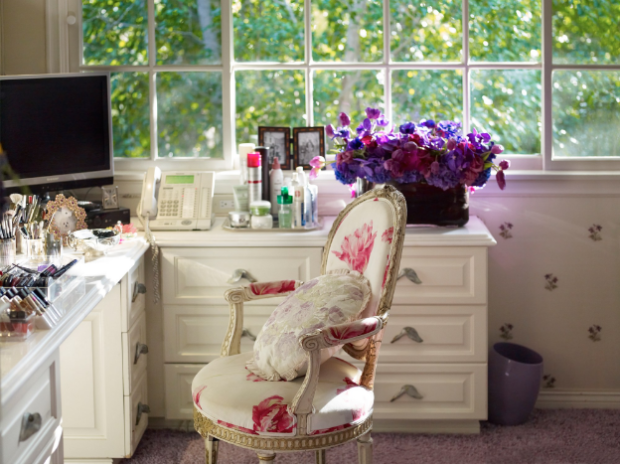 When it comes to going for a certain feel, observe how certain elements complement each other. In the vanity room, Elizabeth's seat is upholstered with a pink and white floral pattern, breaking a solid color schemes of her other rooms so this one feels a bit different. Small floral patterns seen on the wallpaper make the room very dainty together with plain white drawers.
#4 Make a good display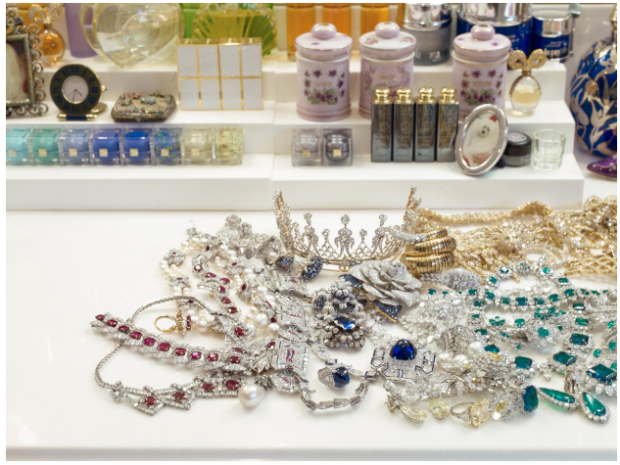 Learn how to fix your vanity table top just as Elizabeth did. Providing a good place to store her famous jewelry, perfume bottles are lined along with porcelain jars and small accents like a clock and a small photo frame that contained a photo of her dog.
#5 Blue instead of white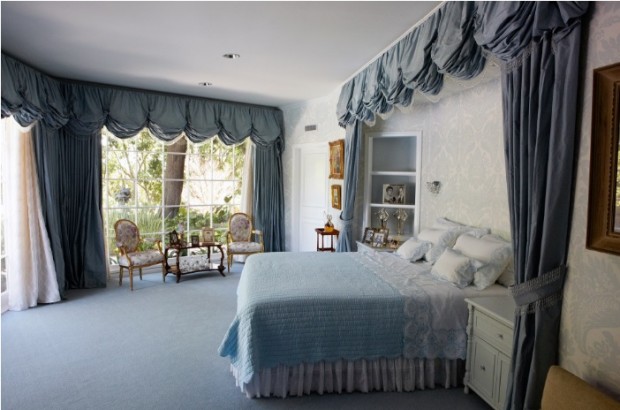 If you're not into the all-white look for your bedroom, a baby blue would be a good alternative. From the curtains to the wallpaper and even the carpet floor, blue was the color of Elizabeth's room and we think it's very easy and calming to the eye. Break the child-like feel with pops of gold for your chairs (Don't you have a breakfast nook in your bedroom?), vases, and other accessories.
Photos courtesy of Vogue
Follow Preen on Facebook, Instagram, Twitter, Snapchat, and Viber