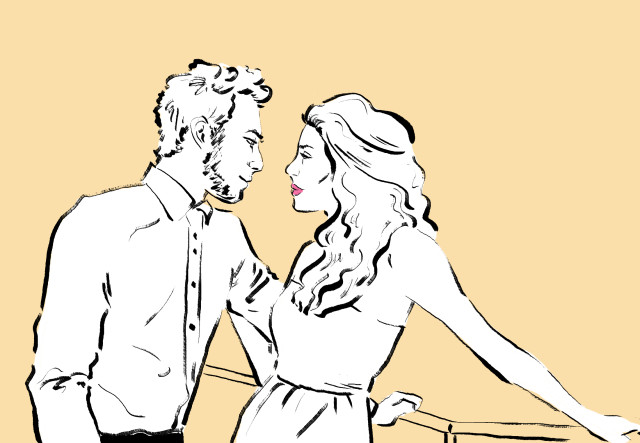 Every week, Preen tackles motherhood sans the rose-tinted glasses. Our columnists L. Juliano, Marla Darwin, Monica Eleazar-Manzano, and Rossana Unson tell their personal experiences like it is—at times frustrating, oftentimes confusing, but always enlightening.
In my opinion, "Marriage is tougher than motherhood." I've said it before and I'll say it again. Unlike my friends who seem to have aced their Marriage Cards, I seem to be constantly learning, re-learning, and surviving on the way.
On Motherhood
Despite the fact that I once never wanted children before, I embraced the role of a mother wholeheartedly the moment I birthed my first child almost 10 years ago. For a person who was very vocal about not liking children (I still don't like others as much as I adore my own and it's the truth!), I turned into a very hands-on, doting mother overnight. I recall the first few nights after my traumatic C-section delivery, not being able to move out of bed and my son constantly crying for God knows what. We were new parents, completely clueless, and we felt so helpless. My husband was willing to give up our rooming-in situation and was ready to call for the services of the nurse on duty (not cheap, I tell you!) because he just couldn't understand what a newborn needed and wanted.
I, somehow always knew to trust my motherly instincts. Despite being in much pain from surgery, I cuddled and breastfed until my baby was back to his serene state. Little did I know that from that moment forth, I would then have to constantly rock, carry, and breastfeed my baby in arms for the next four months as I wasn't able to put him down on the bed or crib. He turned out to be a high need baby.
Sounds tough? Yes, but at least I knew what my baby wanted my love in the form of carrying in arms and breastfeeding 24 hours a day, seven days a week. Almost! Well, at least it surely felt that way! If you gave that, then you would have a happy and secure baby. It's still a simple formula to follow.
On Marriage
To produce the same effects on my chosen life partner (and myself relating to him) is a much more complicated task. After the gooey-eyed honeymoon stage, you guess, assume, think, and overthink. Yet you still have high chances of failure to understand each other's wants and needs. It's funny because despite being able to communicate the same language (unlike with babies who obviously do not know how to talk yet), you still don't get the other half the time.
It's a process of self-discovery, really. They say that we mirror our partner or we get one that we generally need. In this lifetime, I've gotten a marriage that constantly needs work and attention because that is what is good for my soul's growth. If you believe that everything is predetermined, that somehow, we choose where we ought to be, then it makes sense. One day, we'll be able to see the bigger picture and understand all the whys.
We're almost 11 years married, and I can honestly say it's been both salty and sweet. This relationship keeps me on my feet and I wouldn't have it any other way.
Disclaimer: The views expressed here are solely those of the author in her private capacity and do not in any way represent the views of Preen.ph, or any other entity of the Inquirer Group of Companies.
Art by Dorothy Guya
Follow Preen on Facebook, Twitter, Instagram, Snapchat, and Viber