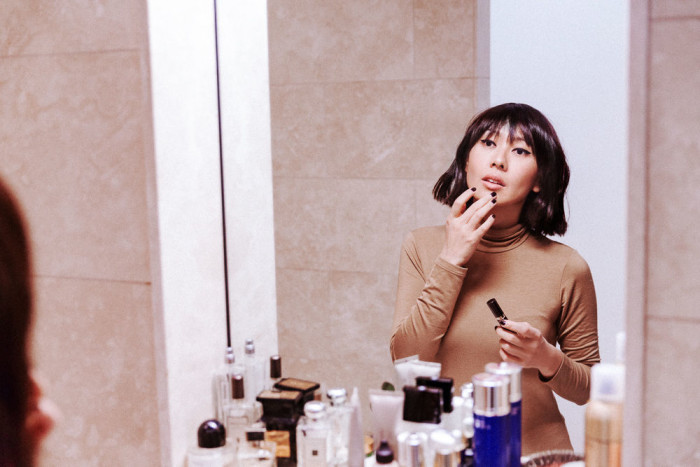 We just talked about fashion stylist Liz Uy as one of the women who are changing today's scene, and now she surprised us again with another international feature. But instead of talking about fashion, Liz shares stories on all things beauty with Into the Gloss.
She may be a stylist and a digital curator, but Liz admits to being a beauty girl at heart. "Wherever we're going, I wear makeup. I'm always excited to get ready. You'd be surprised!"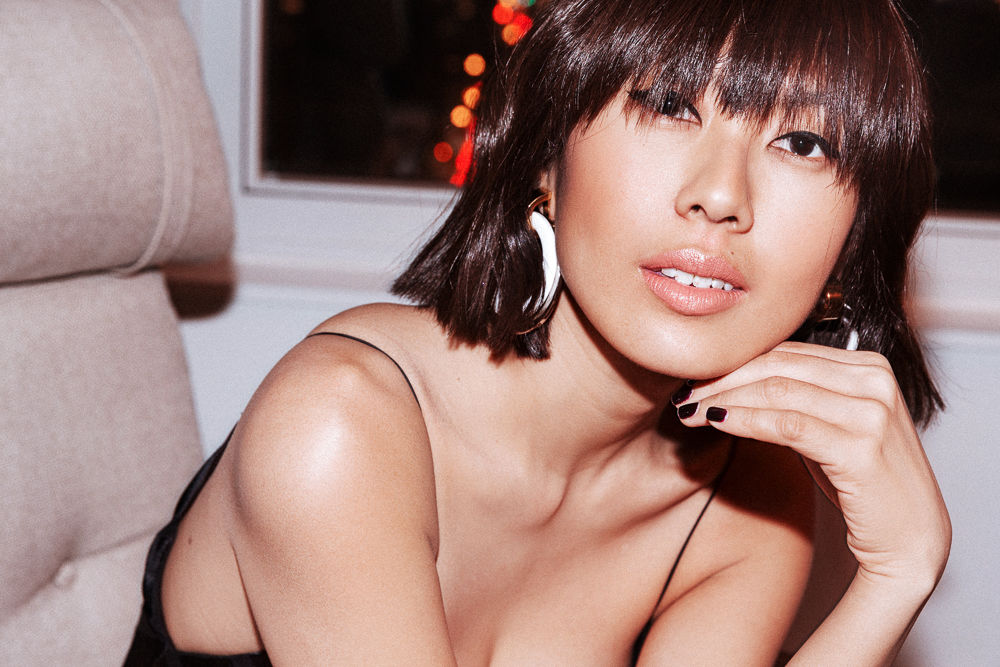 Liz talked about previous makeup looks that she tried in the past (green panda eyes used to be her thing), and how she was able to simplify them through the years. This time around, she sticks with products that deliver like the Immaculate Liquid Powder by Hourglass or if she wants something sheerer, it's Laura Mercier's Tinted Moisturizer.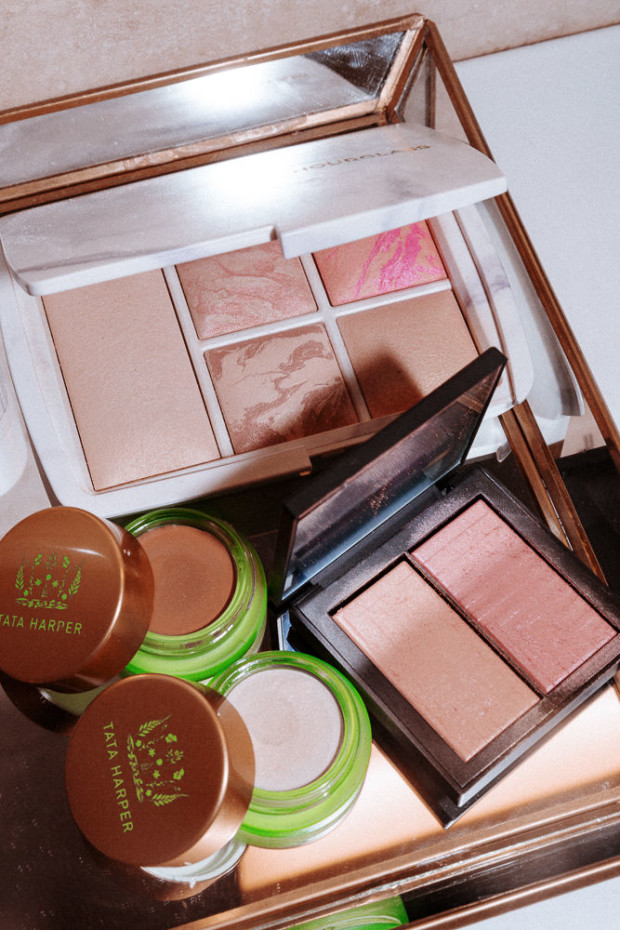 For her cheeks, she loves using the blush duo from NARS—the combination of the pink and orange shade is perfect for her skin color. Her other blush option is Benefit's Dandelion Dew. Like all of us, she also admits to being obsessed with highlighter (Amen, girl. Amen!) One of her favorites is Ambient Lighting palette from Hourglass.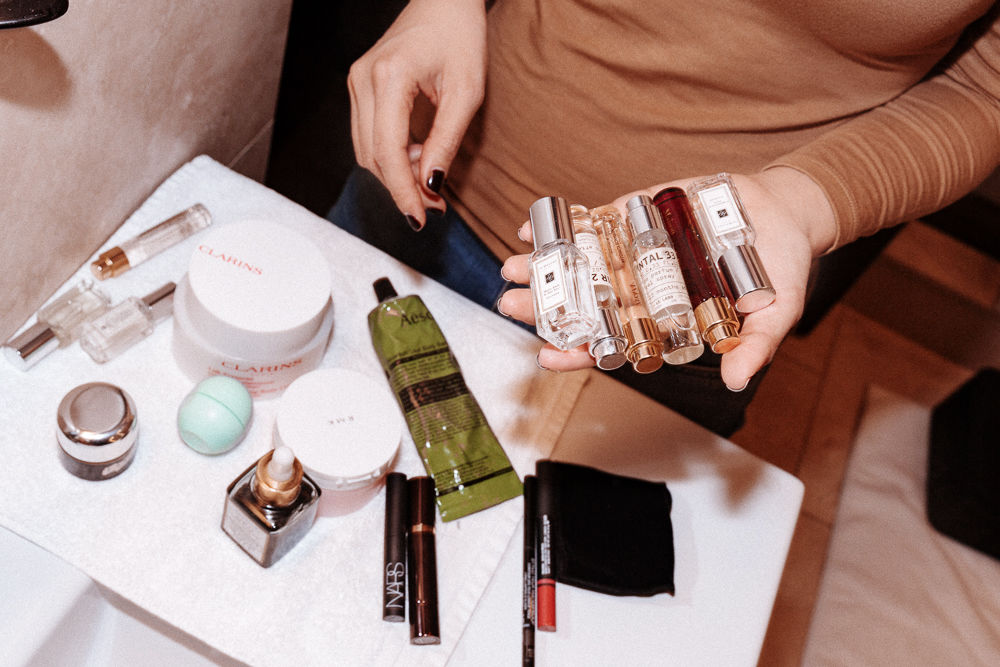 Liz Uy is not Liz Uy without her signature cat-eye winged liner, "A cat-eye is me. I feel like I can't leave the house without it." She talks about two of her favorite products to help achieve her look—one is Tom Ford's Eye Defining Pen. On other days, she uses brown-colored eye shadows to accentuate her lids. For her lips, she gushed about Charlotte Tilbury and her lipstick collection done with local brand Happy Skin.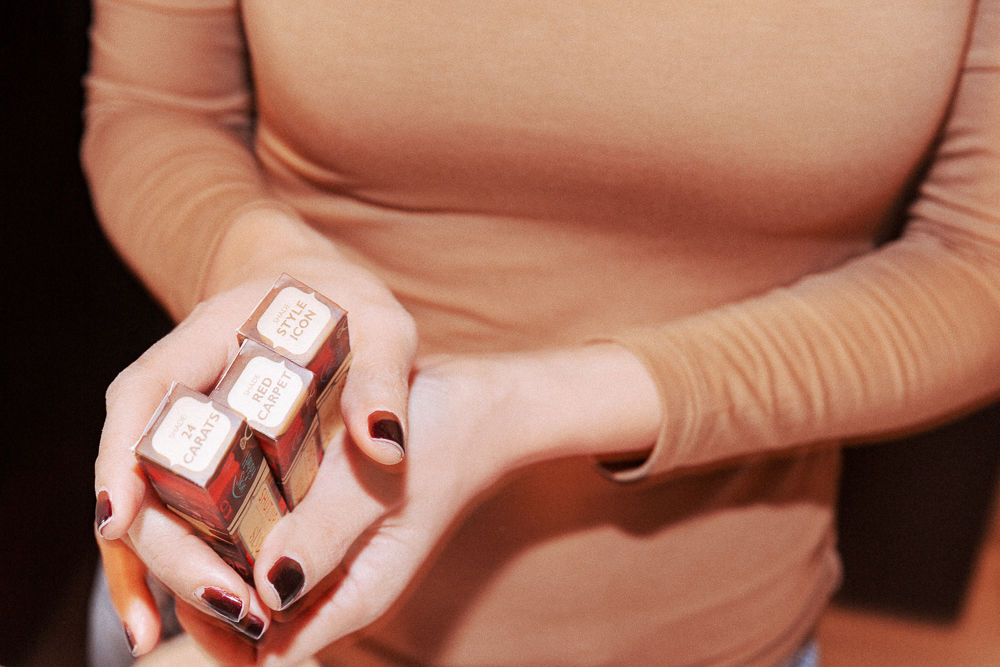 She talks about having her haircut done by a specific person and even dished out that her stylist is based in BGC, Taguig—which makes it convenient for women to book an appointment. For hair products, she loves texture so she uses Bumble and Bumble Dryspun and Oribe Sculpting Cream.
Skincare is pretty simple, she sticks with Shu Uemura's cleansing oil and retinol for her neck. But what caught my attention was her use of a four-dollar face mask that she discovered while having a very expensive facial. "I just got a very expensive facial done and I was asking the girl what the product was. She didn't want to tell me, but I saw it and looked it up—it was four dollars! I ordered so much. It's like gold on you."
Thanks for the face mask tip, Liz. And congratulations on your feature!
Photo courtesy of Tom Newton for Into the Gloss
Follow Preen on Facebook, Instagram, Twitter, Snapchat, and Viber