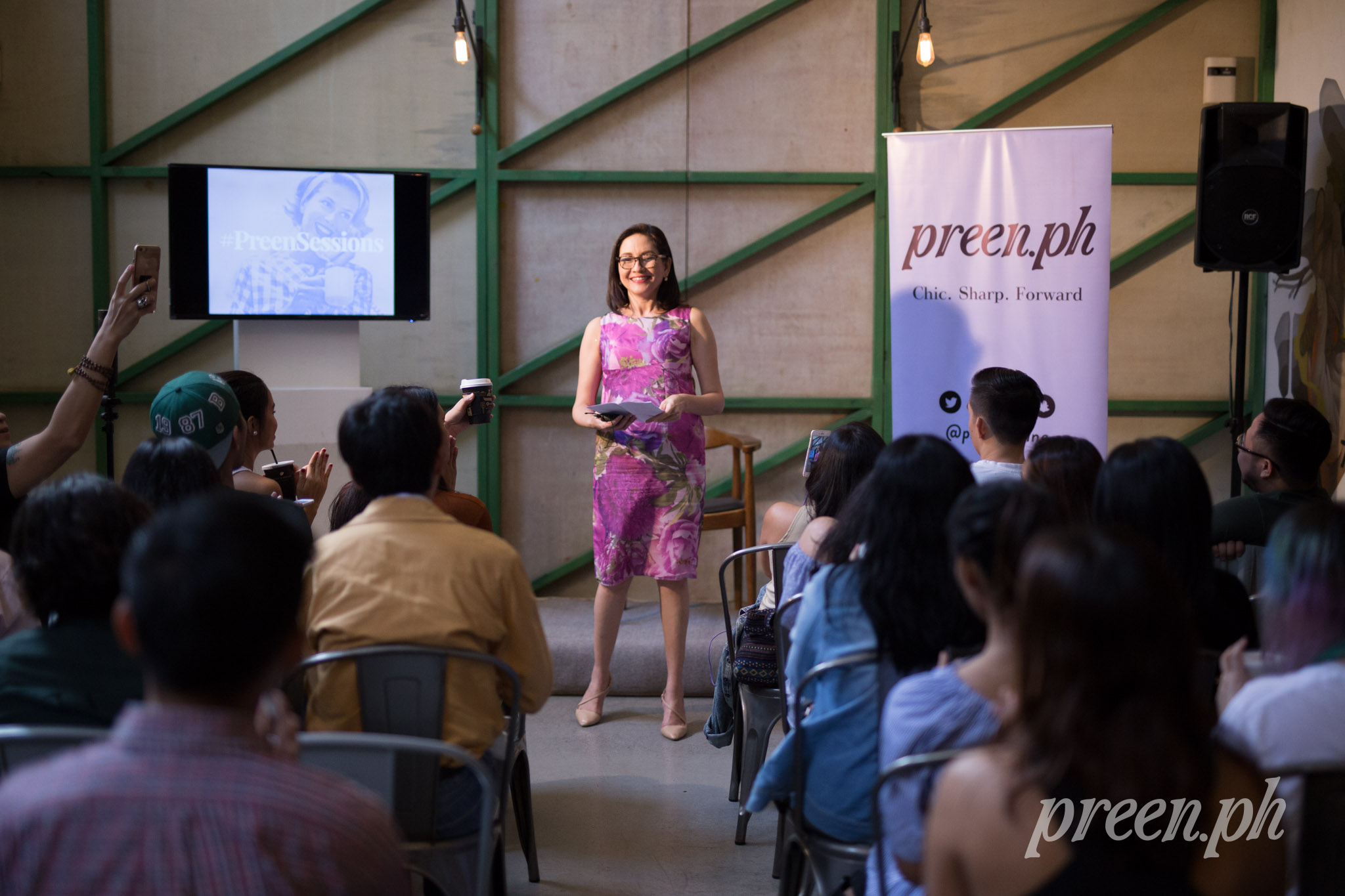 Yesterday, we pulled off our very first Preen Sessions with Sen. Risa Hontiveros. Held in the presence of different creatives and leaders in their own fields, Sen. Risa gave a brief speech advocating the different aspects of her latest women's rights bills and the Anti-Discrimation Bill that "penalizes those who deny a person access to public, or private medical or other services based on gender identity or expression."
After that, we opened up the floor for questions. We also chose a few questions online that you shared using the tag #PreenAsksRisa. All of which were broadcast on Facebook Live with live updates through out Instagram, Viber, and Twitter.
If you don't have time to watch the Facebook video or are just too saturated to deal with social media right now, here's a summary of what Sen. Risa discussed and our main takeaway from the event.
#1 Online violence is rampant and real
In her speech, Sen. Risa brought up the hard facts that prove how social media and the Internet is used as a tool for misogynists to have their way. Be wary and learn to recognize if you or a friend is a victim of it. Sen. Risa says: "A report from our friends over at the Foundation for Media Alternatives tallied 160 reported cases of online violence from 2012 to 2016. I'd like to share just some of their findings with you. Sixty percent of the victims reported that they had their email or social media accounts hacked, compromised or taken over by someone else without their permission. 57 percent of reported cases have resulted to physical harm, and most telling of all is that 53 percent of the reported cases of violence were perpetuated by someone known by the victim."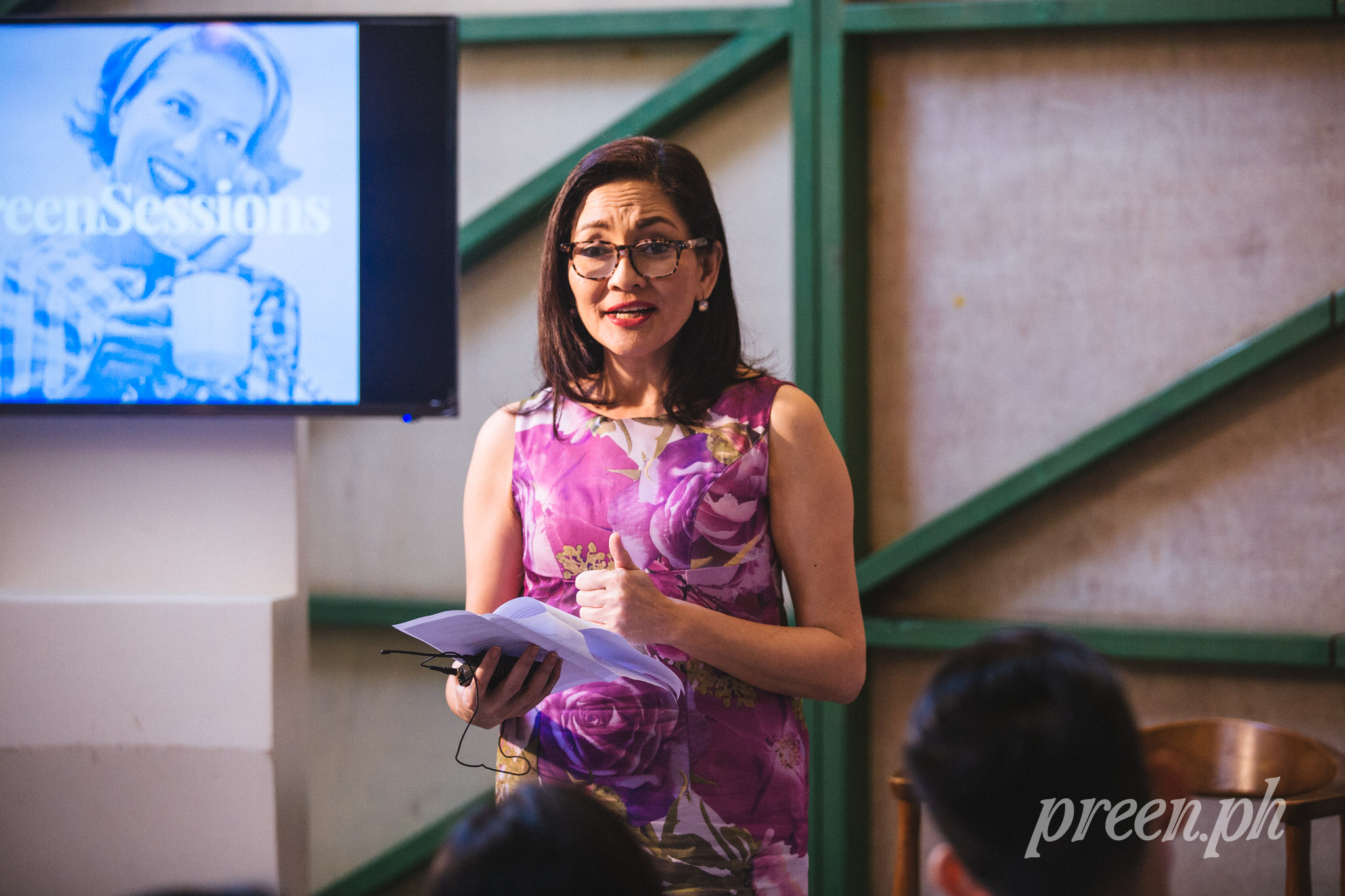 #2 It's never "just locker room" talk
Name-calling and verbal shaming is not so simple when it is a matter of national concern. Sen. Risa filed the "Safe Streets and Safe Spaces Act of 2017 which criminalizes, stalking, wolf-whistling, and catcalling. It sends the very clear message that objectification cannot and shouldn't be trivialized as a joke or something done in "'good'" or "'private'," 'humor.'" Call out internalized misogyny and abuse with the passing statements from a colleague or a higher up. It shouldn't be pardoned under a pathetic excuse to avoid conflict because it just makes it normal when, in truth, it's utterly unacceptable.
#3 Language is a primary and powerful tool
Our speech reveals who we are. What we hear and don't call out means we have learned to accept it. This shouldn't be as words are powerful and the power it lends to those who oppress should be taken away. Sen Risa says, "[Some of our elected officials] use language as a tool to exercise power over another and say that it is their rules, and their values that we should follow. Taking back that power begins with language, because language frames our reality. When we name something we give it space to exist. And when we refuse to call it out and voice our opposition, we give it permission to stay in the memory of our communities as something acceptable. And before we know it, we catch ourselves not caring. This simply must not be."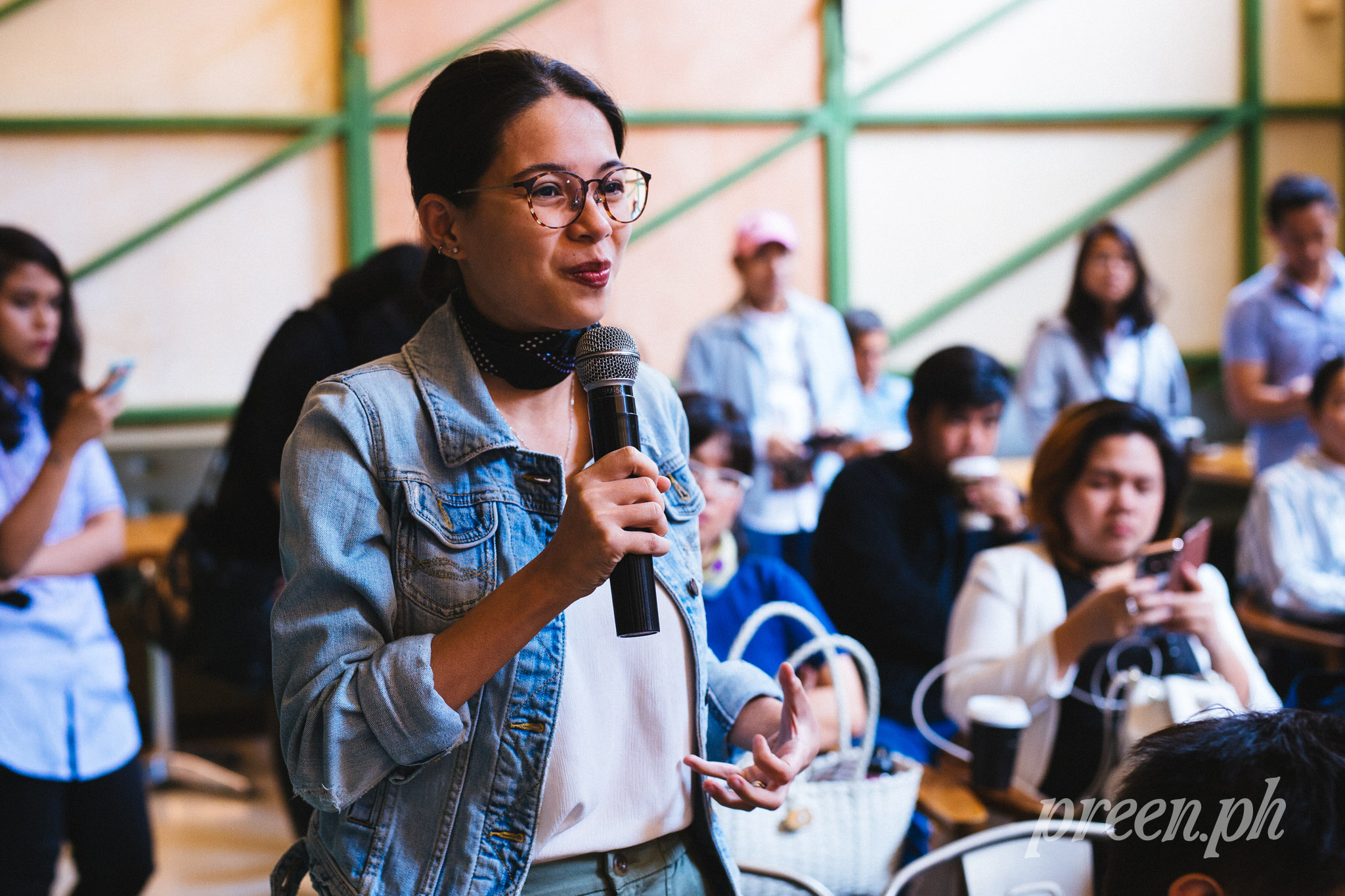 #4 How to deal with alternative facts?
One question Sen. Risa received talked about how to deal with people who believe in wrong information. Her advice was to identify first where they are coming from "If they are arguing in good faith, there's still that opening for dialogue, for debate," says Sen. Risa which leads to healthy discussion that might even help the both of you. She does recognize the trolls and how there are just some who throw insults and aren't here to learn more from a discussion. To that Sen. Risa says, "I just breathe it out."
#5 What is feminism?
Another question that came up was about the word "feminism." Since it's such a popular word that's sometimes even twisted to mean something negative, Sen. Risa was asked to clarify what it is. "There are many strands of feminism, Sen. Risa, says, and she herself identifies as a socio-feminist. However, any strand is simply rooted in the "fundamental and essential belief that every women, like every man, possessed fully of the dignity, the worth, the rights, of every other human being on earth."
#6 Recognize the troll networks
Uh-oh. Trolls better beware because Sen. Risa is on to you. When it came to a discussion on how social media has affected the process of justice especially in pending cases involving public officials, Sen. Risa recognized how trolls are out there maniplating public opinion. "The troll industry is not spontaneous. It's funded. it's conceptualized. It's directed. Kargado yan. Ina-assign sa mga distribution networks. May timing yan kailan lalabas. (It's loaded. They are assigned to distribution networks. They have timing of when to come out.)"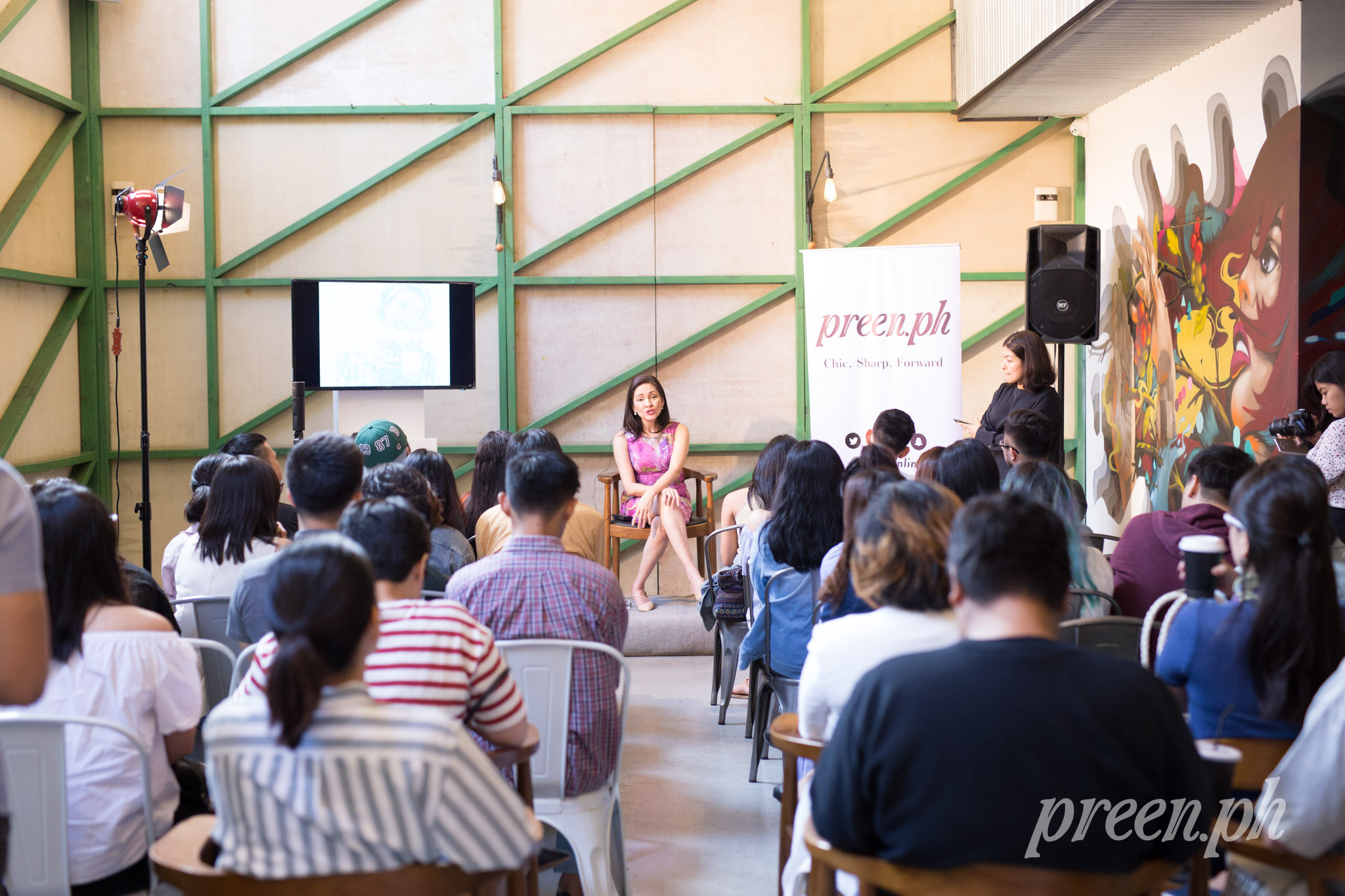 #7 Be each other's cheer leader
With the different issues we have to confornt these days, it pays to have a team. Sen. Risa encourages everyone, especially women, to help each other out rather than tear each other down. She says, "You know, we women, like the guys, we should be loyal to each other. We should befriend each other, adopt each other."
Photos by Charles Rodulfo
Follow Preen on Facebook, Twitter, Instagram, Snapchat, and Viber