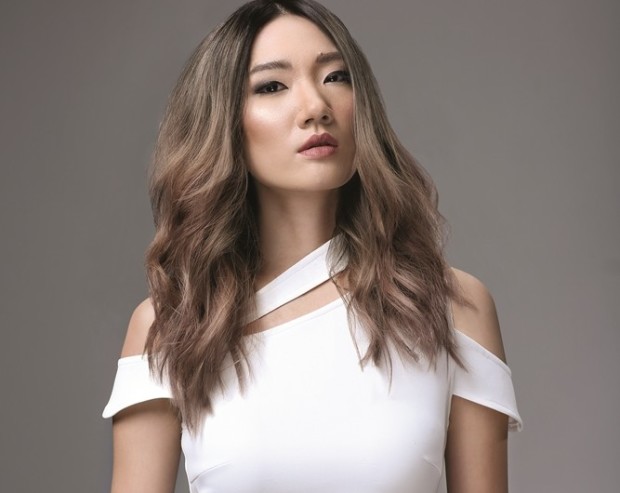 Contrary to what we know about face contouring, it doesn't just involve makeup. Our hair color also plays an important role in defining our facial features. Just ask celebrity hairstylist and L'Oréal Professionél international ambassador Matthew Collins.
Matthew is known for styling the hair of Gigi Hadid and Mandy Moore. He says that we've moved past haircuts that complement one's face shape. During the L'Oréal Smartbond hair show last night—which also featured designs from Patty Ang, Esme Palaganas, and Stacy Rodriguez—we saw how he utilized this technique from natural browns to striking magenta. "I learned from my wife, who's a makeup artist, [about contouring.] I asked her to teach me about makeup and contouring, and what it does to one's face. I think it really brings that technicality [on doing hair] back and how to paint the perfect color placement so that it works for the face shape," he tells us.
Some of you may either be looking for a new hair color or hesitant to go through it. If you want to know how colors can change up your face shape, as well as complement your skin tone, here's what Matthew recommends.
#1 Softening the jawline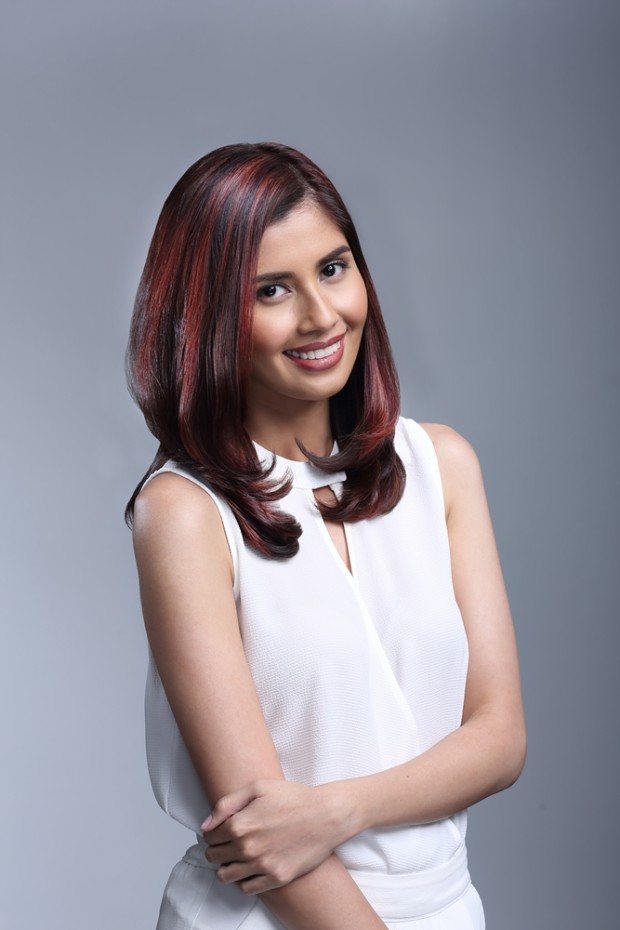 If you have a square face shape and don't want to highlight your prominent jawline, Matthew advises applying darker tones on the corners of your face. "[Having] darker colors right around your face can soften it," he says. "You're going to want more lightness on the top, [preferably near the cheekbones,] as well."
#2 Expanding your forehead
People with diamond face shapes usually have smaller foreheads and jawlines. For this, you'd want to "put the lightness [by your forehead] to expand it. You'd also want the lightness on the side to expand the jawline." Matthew also suggests that you put the darker colors at the bottom part of your hair to elongate your face shape.
#3 Showing off more features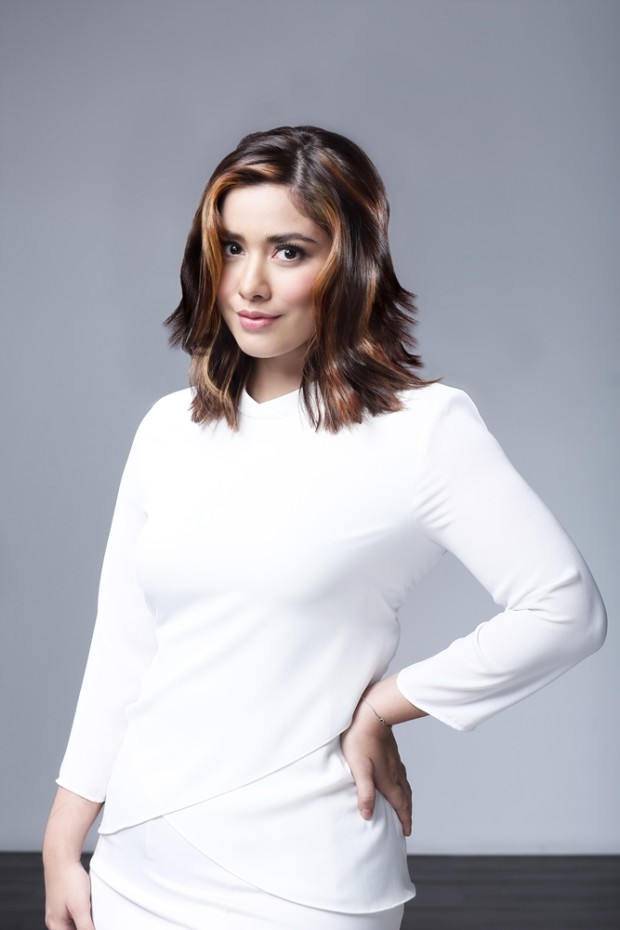 For long-ish face shapes like triangular and oval, it's important to open up the narrower features of the face. "You'd want more lightness right against your face. Realistically, by the nape of your neck," Matthew says.
#4 Making your face appear longer
If you have the same round face shape as Gigi Hadid, you can easily cop her natural contour with darker colors on the top and lighter tones by the jawline. "When contouring became popular, Gigi was the face of it," Matthew says. "[Her hair color] works for her round face shape because it elongates it."
#5 Choosing for your skin tone
Matthew has a simple rule: "If you have cool skin tone, color your hair cool tones. Meaning ashy, blue, or purple—but not vibrant blue. Maybe even green if you're adventurous. If you have warm skin tone, go for golds, oranges, and reds."
It's also okay to choose colors that go against your skin tone. However, Matthew says that women will have to "wear a lot of makeup, like full-on Instagram makeup" in order for their features to pop with the hair color. "That's not something we want to do. We want you to wake up in the morning and have both your face shape, features, and hair color looking amazing."
Photos courtesy of Castro PR
Follow Preen on Facebook, Instagram, Twitter, Snapchat, and Viber