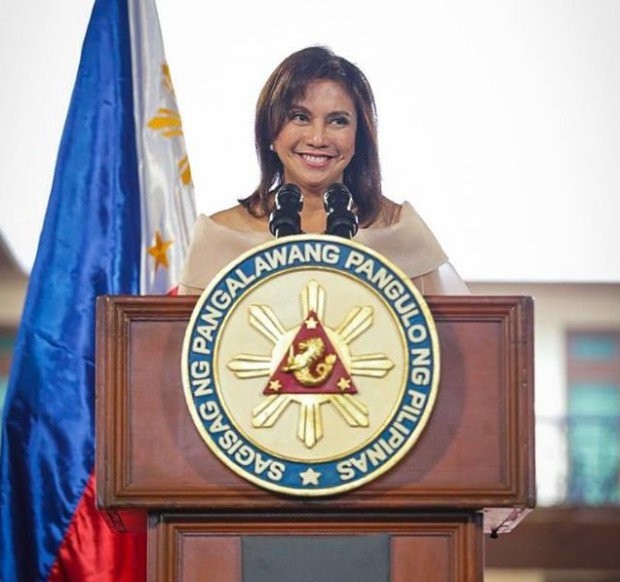 Happy International Women's Day! In this light, Preen.ph dropped by the Women Defend Democracy forum at Miriam College. Here, Vice-President Leni Robredo and Sen. Risa Hontiveros opened up a discussion on the role of women in today's democracy. Sen. Leila De Lima was also supposed to be present but due to current circumstances, she sent over a video message instead.
Vice-President Leni Robredo was straight-forward in saying that women played a crucial role in making sure democracy is followed. She cited how "democracy always includes women and freedom is always a woman's fight."
Robredo continued to cite the current situations that challenge our democracy. First is how there is a constant war on social media especially with the proliferation of fake news and predominance of trolls. "It's time to change the conversation," she said. "We need to shed light where there is darkness." She was also very frank about how there have been many issues thrown at her. "Sabi nila may boyfriend daw ako, nung nawala na yun, buntis naman na ako" (They said I had a boyfriend, when that died down, they said I was pregnant), she said as the audience laughed. Robredo maintained that it's best to understand that such tactics are used by "the dark forces" to distract us from the real issues. She then says she doesn't get fazed and calls it out but only to lead people back to the real issue. In a separate forum recently, Robredo called to have an "army of truth seekers" against alternative facts.
The second concern that was raised was how there has been a clear leap in due process of the Congress's approval of the death penalty. When asked her insight about this, Robredo emphasized the role of the youth and the women. "Sino ba ang unang lumaban at nag-organisa? Ang kabataan at kababaihan ay palaging una sa pagtawag ng mga bagay na di makatarungan, dahil sila ang unang biktima." (Who were the first to stand up and organize against it? The youth and women are always the first to call out injustice because they are also its first victims.)
Given this, she urged women to help the poor especially as they are also the ones who are often defenseless when there is a lack in due process. She said that injustice attacks the defenseless, those who cannot afford an entire legal team like those with money and power.
With this, Sen. Risa said that she is confident that the Senate will not allow the reinstitution of the death penalty. In current state, the death penalty, if signed into law, will punish drug-related crimes. The decision of the Congress came at a 217 to 54 vote, and was quickly approved upon its third reading yesterday.
Lastly, Robredo said that we must all unite. "If we don't unite our voices will not be heard. Women should be strong when they come together and not be afraid."
Photo courtesy of the Leni Robredo's official Facebook page
Follow Preen on Facebook, Instagram, Twitter, Snapchat, and Viber