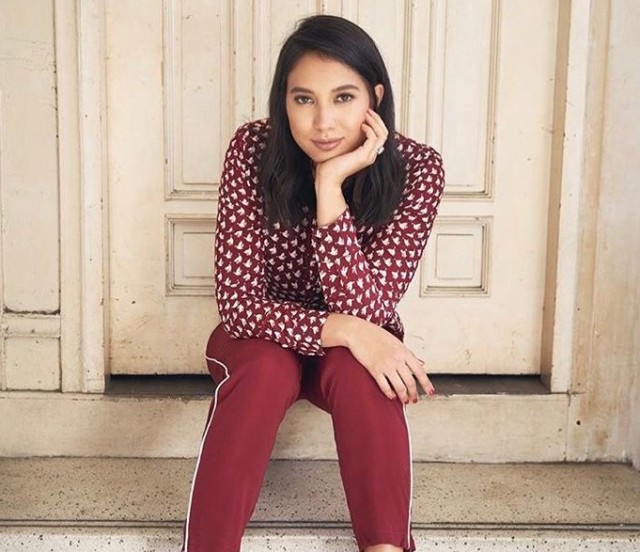 Are the It Girls having a cook-off? Solenn Heussaff and Georgina Wilson already showed off their dishes. Now, Isabelle Daza made us hungry with two variations of baked salmon—something she prepared for her strict diet.
Isabelle opted to cook her meals before heading out to her many meetings and upon getting home. If you were tuned in to her Instagram Story, you'd think she was cooking for two. In reality, it was a "solo meal" for her. "I hope I don't get mercury poisoning with the amount of salmon I'm eating," she joked.
Hey, we don't mind trying out two recipes for our lunch and dinner too. Especially if it means that we can do our hair and makeup while waiting for them to cook. If you don't have a big appetite, this is also best for sharing with friends and family.
Baked Salmon with Veggies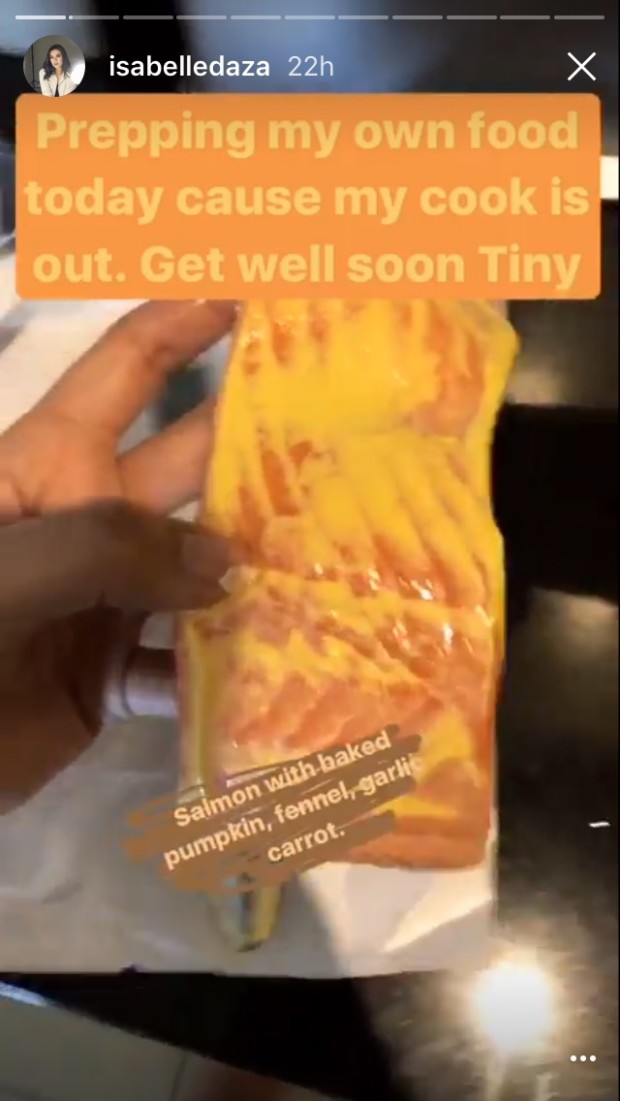 Ingredients
Salmon
Butter
Pumpkin
Fennel
Garlic
Carrots
Sweet potato
Procedure
1. Preheat your oven to 375 degrees Fahrenheit.
2. Melt the butter and marinate the salmon.
3. Chop the pumpkin, fennel, garlic, and carrots.
4. Boil the sweet potato before slicing them to strips.
5. Place all the ingredients in a sheet tray and bake them for 20 minutes. Optional: Blow dry your hair and do your work makeup while waiting.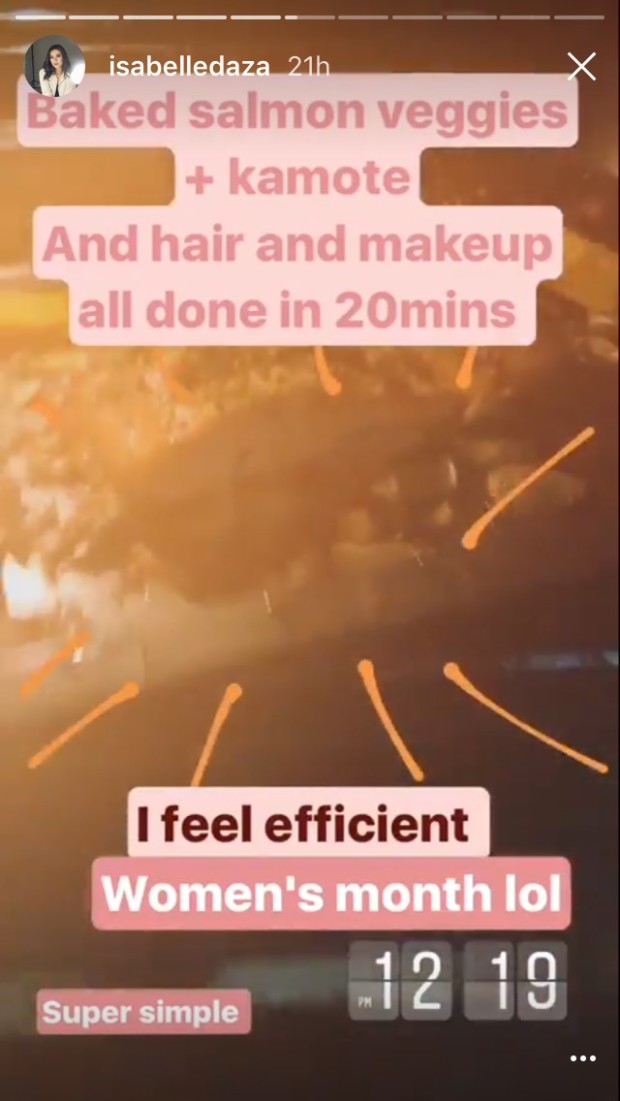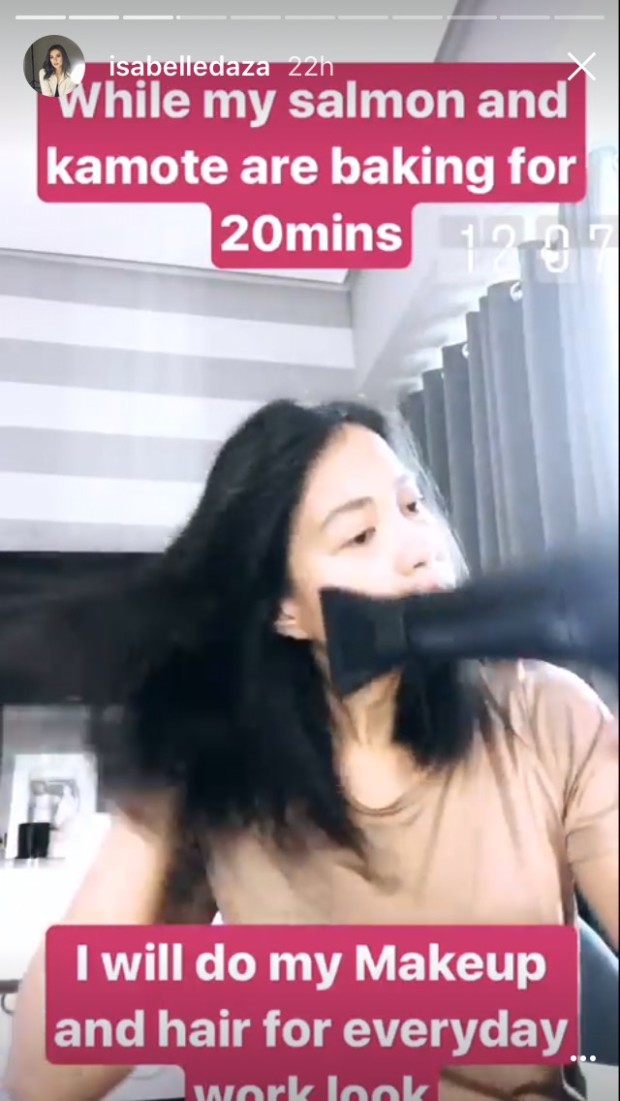 6. Serve and enjoy!
Baked Lemon Salmon
Ingredients
Salmon
Lemon
Fennel
Salmon
Fresh bottled tomatoes
Mushrooms
Onions
Salt and pepper
Procedure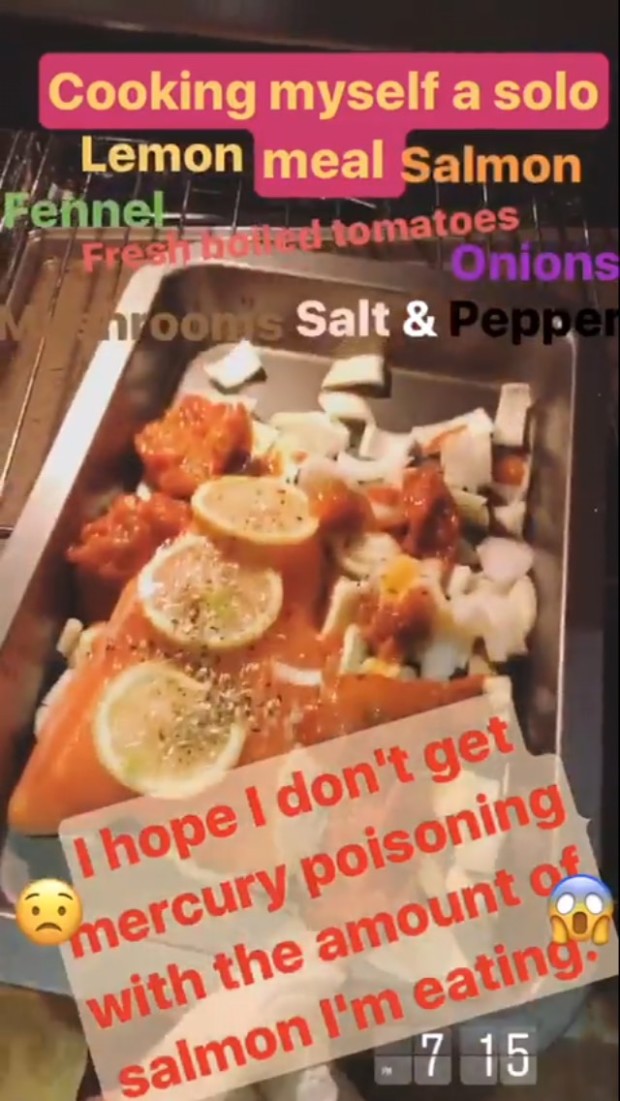 1. Preheat the oven at 375 degrees Fahrenheit.
2. Chop all the vegetables and place them on a tray.
3. Place the salmon fillet on the bed of veggies.
4. Slice the lemons and place them on top of the salmon.
5. Add salt and pepper to taste.
6. Bake for 20 minutes.
7. Serve and enjoy!
Photo courtesy of Isabelle Daza's Instagram account
Follow Preen on Facebook, Instagram, Twitter, Snapchat, and Viber