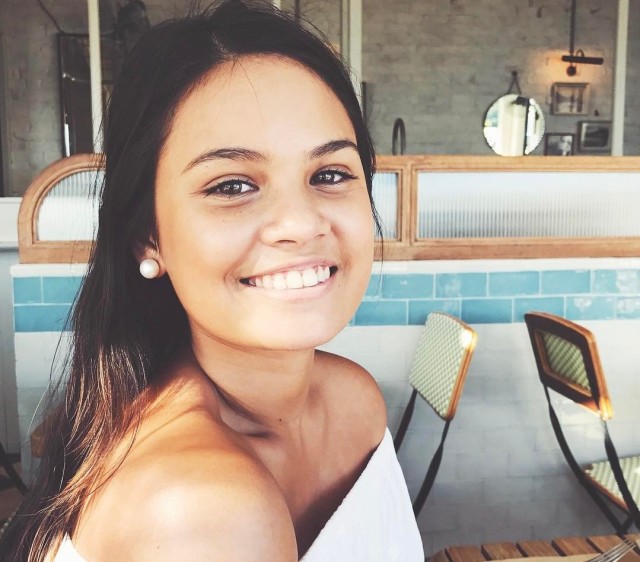 There's another turn of the tide approaching quickly. The children of the established artists are bubbling up to the surface. Some have started courting limelight, some have crafted a way for their name to come before the reputation of their family, while the others are on the radar as we wait for what they'll be doing next.
I'll tag Leila Alcasid to fall into the latter. Ogie Alcasid and Michelle Van Eimeren's daughter has gained attention since coming to Manila. She's taking a year off from the University of Sydney where she's taking up political science. "I don't know where it's leading to, I'm trying to figure it out," she says as to why she took up the course. The break here will probably help her put the pieces together. For now, she seems to enjoy living where her father grew up.  She writes in her blog how she's loving Jollibee and learning to cope with the traffic.
At Bench Fashion Week, we spotted her and she was quick to agree for an interview. You can tell she's a pro, and that she's preparing for things to change even more.
Are you more into fashion or beauty?
Fashion.
Who's your fashion icon?
She's from the US. Her Instagram handle is @sincerlyjules. She's my absolute favorite.
How would you describe your style?
It's very relaxed, laid-back, and safe. But I'm trying to venture out new styles now.
What do you in your spare time?
I play with my brother and my dog Lou. I do a lot of online shopping, I love Revolve.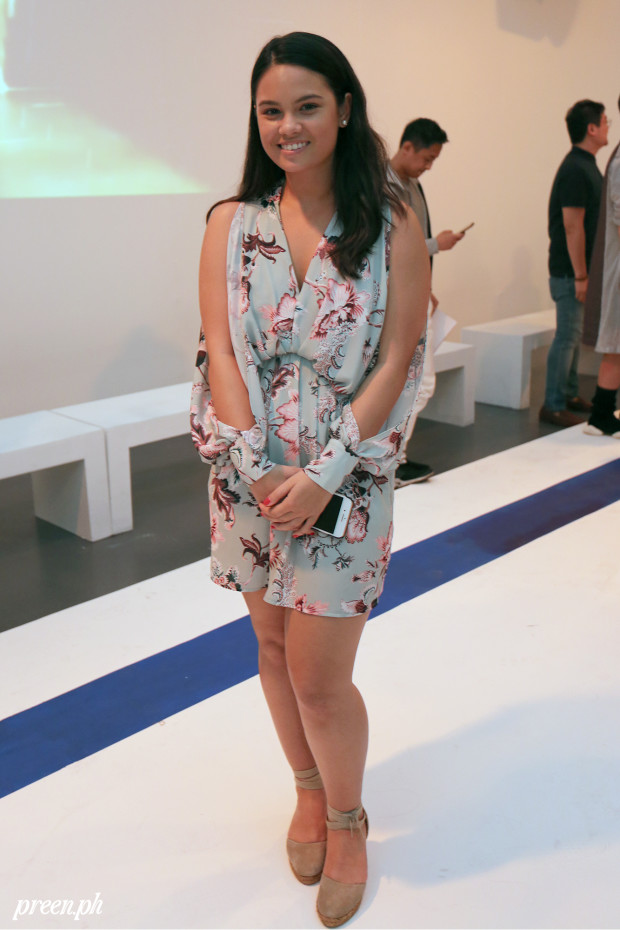 What's your most recent purchase?
I got a pair of Chanel shoes, beige and black with the little heel.
One item you threw out recently?
A dress that was really look and was meant for someone taller.
What are your beauty essentials?
Anything from Kiehl's. I'm into skincare.
Makeup item you can't live without?
Global Glow from MAC
Best fashion advice from your mom?
Dress for your size and for your body type because that's how you will feel comfortable.
When did you know your dad was important?
I always knew he was important to me. (Laughs) But important to everyone, I've always known but moving here, I think I've truly figured it out.
What's one thing people should do when in Australia?
Go to Melbourne and explore the galleries and restaurants there.
What do you don't like about Australia?
I don't like how it's so far from Manila.
Photo courtesy of Leila Alcasid's Instagram account 
Follow Preen on Facebook, Instagram, Twitter, Snapchat, and Viber