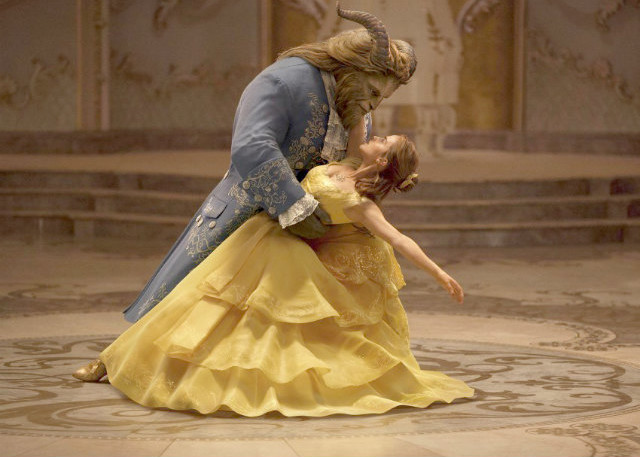 Almost everyone has been raving about Beauty and the Beast since it premiered yesterday. It's like they saw the story for the first time. One Twitter user even said that it changed his life.
beauty and the beast just changed me

— John Gomez (@johngmz) March 17, 2017
I loved Beauty and the Beast omg! Anyone who says different can fight me!

— Manny MUA (@MannyMua733) March 17, 2017
https://twitter.com/emmajeffries75/status/842583249679335424
Beauty and the Beast totally hit me hard today. Spirits are high and I'm feeling that childhood care free happiness. 10/10 would recommend👌🏽

— Leanne Casserlie (@leannecasserlie) March 17, 2017
I'm not much of a fan of live-action renditions of classic fairytales. I find them more interesting when they're given a different slant like Maleficent and Tim Burton's Alice in Wonderland. Most of us have outgrown fairytales by now. We realized that Prince Charming isn't going to rescue us; that forest animals won't magically help us with our chores. Though, in hindsight, having a talking rabbit who will remind me of the time sounds lovely.
But why are we still so fascinated by childhood fairytales?
Remaking Disney favorites has been a popular approach to film and TV plots recently. Next to unending superhero plots, of course. Our first thought would be that filmmakers are recreating these films for the new generation of young ones who didn't see the original cartoons. However, not all these films were remade for the entertainment of children. Snow White and the Huntsman had violent themes, Maleficent even had an underlying rape scene. It's pretty adult-centric if you think about it.
What doesn't change though is our familiarity with such stories. Sure, we already know what happens once Prince Charming puts the glass slipper on Cinderella's foot. But admit it, some of us want to see it again and again because it makes us feel giddy inside. It's our free pass to go back to our childhood roots and later pass it to our future kids. We often choose to watch these films or shows because it somehow gives us refuge from stressful surroundings.
Away from the sentimental aspect of it, fairytales still resonate with adults because it reflects real-world problems as well. Novelist Marina Warner relates that fairytales are "stories that try to find the truth and give us glimpses of greater things." Likewise, Once Upon a Time star Gennifer Goodwin also theorized that adults are drawn to fairytales because "it's always a reflection to where we are as a society."
Beauty and the Beast made us realize themes that we overlooked when we were younger. Suddenly, we can relate with Belle's disgust toward Gaston because of how sexist he is. We are disturbed by the fact that Belle and Beast had an abusive start. This is a reflection of how patriarchy plays a major role in fairytales—not just among the villains, but also with princes—especially in a time where misogyny is sadly still ingrained in people's brains.
The film also made headlines when director Bill Condon revealed LeFou having an "exclusively gay moment" in the film. Many have debated against it, but it also shows Disney's openness to LGBT themes now. They even showed their first same-sex kiss in a kid's cartoon. And it's something worth highlighting given the continuing discrimination against the LGBT community.
We can talk about more themes like the dichotomy between the traditional "helpless" princess and strong female characters; the lengths one would go to achieve power (The Lion King); and even issues of religion (The Hunchback of Notre Dame), and racial discrimination and colonialism (Pocahontas). However, it will take us all day.
In a general perspective, we continue to be fascinated by fairytales because, like the real world, we root for the hero and condemn the villain. The hero can be a man or woman, adult or child, and they battle what constitutes as a dragon or witch in our present society.
We tend to go back to these stories regardless of our age because we learn something new every time. Fairytales aren't always meant for sappy love stories, they also give the discerning life lessons we need the most.
Screencap from Beauty and the Beast
Follow Preen on Facebook, Instagram, Twitter, Snapchat, and Viber