No one is going to tell you how much waiting time there is during a fashion show. No one except for me. I wish I could tell you it's fast-paced and every second is jam-packed. It's not. I got hungry while sitting front row. I also noticed the Kimoji phone case of the designer sitting across me. It was that slow.
It's part of the process. Last year, we talked about how models have a long day, from early morning rehearsals to makeup application, and just sitting around waiting for the next rehearsal. This season was no different as I caught up with Hillarie Parungao in the makeup room. She even joked how she gets too comfortable sitting down that it takes a second for her to realize she needs to stand up for the huddle.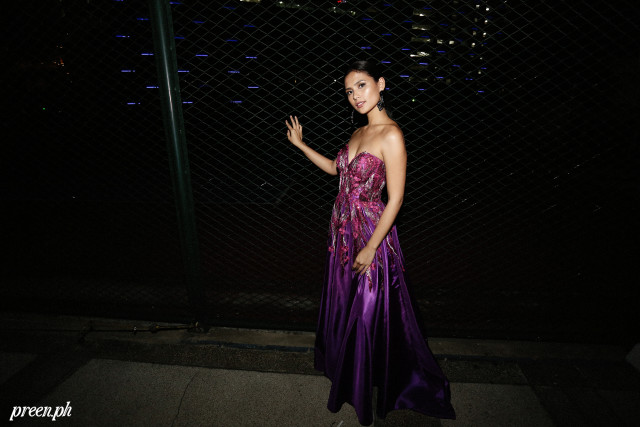 The designers also aren't rushing. Cheetah Rivera said she woke up happy. "I met with a friend for lunch and took my time because the collection was done already." For Mu' Ai, Cheetah stopped accepting clients' orders for a month just to create the pieces for this show. A month for around a five-minute gig. I want you to concentrate on that. Time is a warped entity in fashion.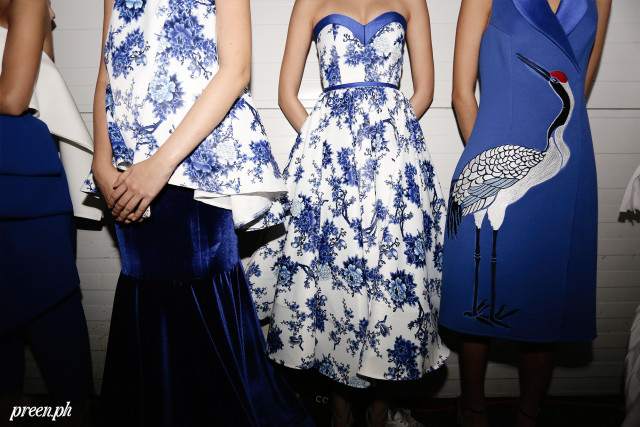 Pablo Cabahug said he was still able to eat that day. He was calm as I approached him. You couldn't tell that he was still working on his finale piece upstairs. "It's going to be okay. It's under control," he said. Show time was less than an hour away and Pablo was opening the first show for the new season. If I were him I would have wasted half the time analyzing how I got into this situation.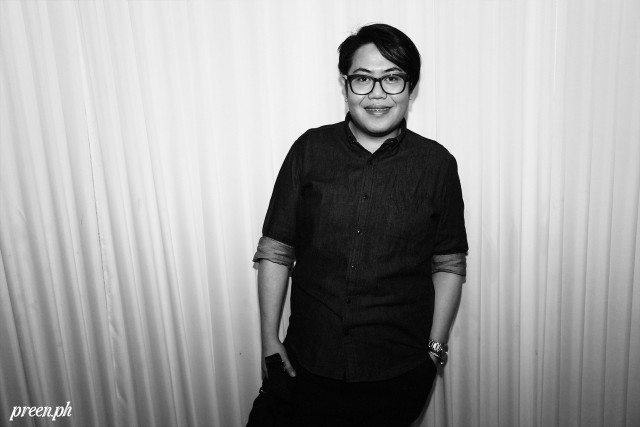 Maybe that's why I'm not a fashion designer. Among other reasons.
This is also why the chatter among guests from the bar area until they are seated gets really loud. There's nothing much to do but talk when you're waiting. There's a tension to it. There's excitement. Come on, please stop making us wait because we're excited to see the show and go home.
And then it gets really fast.
The first model walks down the runway and the camera flashes go like fireworks on New Year's Eve. People hold up their phones and scramble to get the shot right. I had an internal debate with myself for two seconds whether I should take a photo or a video. Or, dear Lord, I think I wasted a perfect Boomerang opportunity. I focused on one model who had a shirt that I wanted to wear, only to see the next model coming up. Ooh, that looks good too. But, wait, did I get to upload the last video clip on 'Stories'?
I could barely put up the photo on Instagram Stories (Please follow @preenonline, it's where you'll see the struggle) when the next collection is on. When Jaz Cerezo chose to play a remixed version of Donna Summer's "I Feel Love" for her show, it made it even feel more exciting. I wasn't even over the last set of clothes and now I have to take this in. I had to digest the varied influences immediately. How else would I be able to write this report if I didn't, right?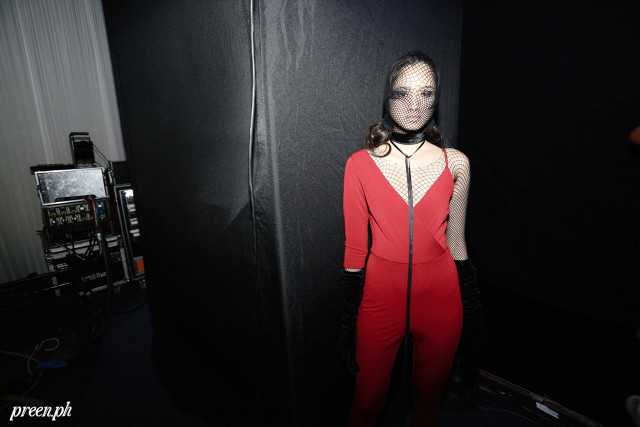 It gets fast how every other person present tries to get their photos up. Everyone has an opinion. A collection that is created over countless sleepless nights gets verdict in a few minutes. That's how fashion earned its reputation of being cutthroat. There's a mad scramble for everything when it's over…including booking that Uber.
I thought to myself as I went backstage to check if there was still something going on. Nada. Everyone packed up. Everyone is enjoying some wine outside and calling it a good first day. In a matter of minutes, the work of many, which has been going on for at least six months prior is done.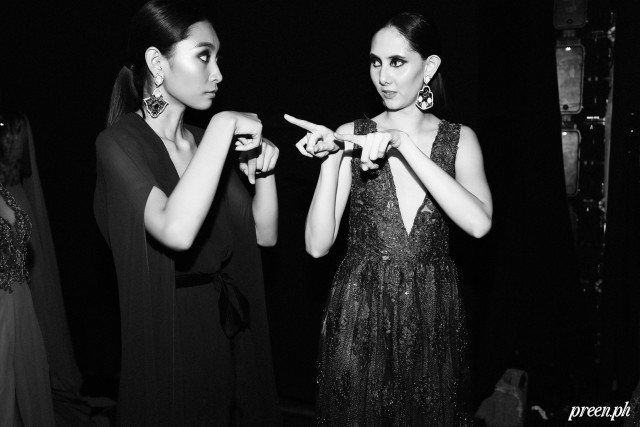 This is why people come back for the next show and the next season starts sooner than you'd expect.
Photos by RG Medestomas
Follow Preen on Facebook, Instagram, Twitter, Snapchat, and Viber